Starting out a career as a veterinary assistant in Wyoming involves the following five steps.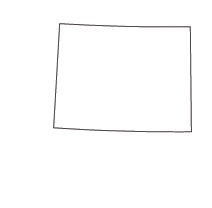 Sponsored Listings
SPONSORED LISTINGS
Featured Program:

If you love working with animals, take the first step toward a new career as Veterinary Assistant with the NAVTA-approved Veterinary Assistant program at Penn Foster. Take affordable classes online - at your own pace - and apply what you've learned through a hands-on externship training at a veterinary practice of your choosing.
Selected Campus Locations: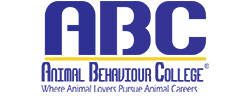 Earn your Online Bachelor of Science in Applied Biological Sciences – Preveterinary Medicine.
Selected Campus Locations:
Veterinary Assistant Careers in Wyoming
The Bureau of Labor Statistics has calculated the average salary of a Wyoming veterinary assistant at $28,680 per year.  However, there is a lot of fluctuation among individual salaries because Wyoming has the smallest population of veterinary assistants of any state in the country. Vet assistants in the cities of Casper, Laramie and Rock Springs report average salaries over $27,000 annually. Furthermore, job availability is starting to increase and that has stemmed from the need for more veterinary assistants throughout the state. Because there are many rural areas in Wyoming, there has been a growing need for large animal veterinary assistants. The clientele of Wyoming veterinarians is not the same as it is in other states. This offers veterinary assistants different options from what may be available in other parts of the country. There is also stability in this industry as there has not been a drop in the number of vet assistants in Wyoming in recent years.
What job duties the position of a veterinary assistant may include:
The importance of veterinary assistants in an animal healthcare setting should not be understated. A vet assistant performs a long list of tasks that are extremely helpful to veterinarians, vet techs and pet owners. Being involved in so many facets of the job has allowed vet assistants to extend their skillset so that it impacts a lot of different people, in addition to the animals that are receiving care. The everyday job duties also make for an interesting and exciting profession that never succumbs to dullness or monotony.
A quick look at a host of veterinary assistant responsibilities:
Dealing with clients upon arrival and departure
Coordinating and scheduling appointments
Initiating records requests to other vet facilities
Inventory control
Sanitizing surgery tools and operating rooms
Cleaning and disinfecting animal cages
Post-operative care
Helping vets fill prescriptions
Prepping exam rooms
Maintaining updated medical records
Animal restraining
Animal exercising duties
These are just some of the responsibilities that make the job of a Wyoming veterinary assistant an essential part of animal healthcare.

1. Meet Wyoming Education Requirements
In Wyoming, there is no minimum education level required to start a career as a veterinary assistant. Some vet practices will recommend ­a high school diploma or GED equivalency when posting a job listing. However, completing a veterinary assistant education program will take precedence over either of those academic qualifications. Vet practices are looking for vet assistants who can perform tasks specific to the job and those skills can be acquired through a veterinary assistant education program. A Wyoming veterinary assistant training program is designed by each individual institution. Most programs have on-campus and online options. Wyoming has not instituted a mandatory requirement for veterinary assistants to earn an AVA (Approved Veterinary Assistant) or distinction. However, those who do hold an AVA generally find more job opportunities and advantages in the veterinary field.

2. Find a Veterinary Assistant Training Program
A veterinary assistant training program in Wyoming offers detailed instruction on every facet of the job. This kind of training program is very specific and is designed to fast track students right into a career as a Wyoming veterinary assistant. Each training program is equipped with a full curriculum that is taught by experienced instructors, who have worked as veterinary assistants. The instruction introduces students to the relevant concepts they will need to master before they start working in a veterinary practice, clinic or hospital.
Instruction focuses on the proper way to identify different breeds, lifting and restraining techniques, an introduction to medical terminology, methods used to administer medications, the safe handling of chemicals and much more. 
A few veterinary assistant campus and online programs in Wyoming:
Eastern Wyoming College
3200 West C Street
Torrington, WY 82240
Phone 866-327-8996 
Northwest College
231 West 6th Street
Powell, Wyoming, 82435
Phone: 800-560-4692
Western Wyoming Community College
Green River
#1 College Way
Green River, WY 82935  
Phone: (307) 382-1600
Finding a NAVTA approved program:
To enhance the overall veterinary assistant profession, the NAVTA created the first-ever veterinary assistant approval program in 2010. This program recognizes veterinary assistant programs that have become the leaders in this area. For those interested in finding out more information about an NAVTA Approved Veterinary Assistant Program, a full list can be found here. There are now 36 approved programs throughout the U.S. and Canada, in addition to 4 approved online programs. Wyoming does not currently have a NAVTA accredited program.

3. How to Become an Approved Veterinary Assistant in Wyoming
Becoming an approved veterinary assistant in Wyoming can be done in a variety of ways. There is no experience level required to attain this distinction. The VetMedTeam provides three options for veterinary assistants and each one caters to a different experience level. Novice veterinary assistants can take advantage of an option designed specifically for them. The subsequent section provides a thorough and detailed look at how to become an approved Wyoming veterinary assistant.
What is a Wyoming approved veterinary assistant (AVA)?
The Approved Veterinary Assistant (AVA) distinction is a national certificate awarded to veterinary assistants.
What are the approved available options by the NAVTA in Wyoming?
Externship Option: This option is used by those who are not employed in a veterinary practice, but are looking for employment. The function of this option is to give on-site training and instruction which many vet practices are now requiring.
Experiential Learner: This option is for the working veterinary assistant in Wyoming. There is an employment quota of working in a full-service veterinary practice for 20 hours or more on a weekly basis.
Veterinary Assistant Program: This option is for Wyoming veterinary assistants who already have employment in a full-service veterinary practice. There is also a minimum of 20 work hours per week.
Once you complete an approved option.
Meeting all the specified requirements of an approved option allows you to test for the AVA examination that applies to the option you have completed. A code is issued, which allows you to set the terms and conditions to take your exam.
After passing the approved veterinary assistant examination in Wyoming.
Once an exam is finished and a passing score is issued, processing will start immediately and you will soon receive a certificate. Congratulations come next as you have officially become an approved Wyoming veterinary assistant.
Staying current as a Wyoming AVA.
Your Wyoming AVA certification needs to be renewed every 2 years. You must also provide proof of ongoing education hours over the next 2 year-span. 
4. What's After Schooling or Becoming an AVA?
Once you have satisfied each requirement to become an approved veterinary assistant in Wyoming, you can use it to your advantage. An AVA can be used when applying for new jobs or negotiating pay. Having an AVA shows veterinary practices that you are serious about putting in the time and effort that is needed to be among the elite in that profession. It also provides a form of assurance to veterinary practices who are looking to add a new hire. The job search can become a lot easier when you carry an AVA distinction. Here is a glance at a sampling of potential employers located within the state of Wyoming. 
Potential Veterinary Assistant Employers in Wyoming:
Wyoming State Veterinary Medical Association
The WYVMA provides a wealth of resources for veterinary assistants and also provides job listings. This is a way of connecting veterinary assistants with other important members of the industry.
WYVMA
Phone: 800.272.1813
Fax: 877.334.2565
Wyoming Animal Hospitals
The state of Wyoming does not have nationwide animal hospitals that populate a portion of other states. Mostly all the veterinary hospitals, practices and clinics in Wyoming are individually owned and operated. Here is a look at some of the Wyoming animal healthcare facilities throughout the state.
Rocky Mountain Animal Hospital
1551 Centennial Ct
Casper, WY 82609
Phone: (307) 472-5105
Desert View Animal Hospital
40 Elk St
Rock Springs, WY 82901
Phone: (307) 362-3184
Alpine Animal Hospital
830 Skyline Rd
Laramie, WY 82070
Phone: (307) 745-7341
Casper Animal Medical Center
4700 S Valley Rd
Casper, WY 82604
Phone: (307) 237-8387
Those who are inexperienced in working with animals can turn to the alternative of volunteering or finding an internship, which will be an asset when searching for employment.

5. Advancement Opportunities and Continuing Education for Wyoming Veterinary Assistants
If you work as a veterinary assistant in Wyoming, but have not earned the status of an approved veterinary assistant (AVA), then it may be time to start advancing your professional career. When you become an approved veterinary assistant, it provides you with an extra level of credibility in the Wyoming veterinary community.
This may also be the opportunity to climb through the ranks of the animal healthcare profession. A future as a veterinary technician could be next in your career as it is the next logical step to take on the upward path through the veterinary field.
Veterinary Assistant Resources in Wyoming
American Veterinary Medical Association (AVMA)
Wyoming Veterinary Medical Association
Wyoming Veterinary Technician Association
SPONSORED LISTINGS
Featured Programs:

With Penn Foster's Veterinary Technician Program, you'll learn the skills that will help you take the first step towards a career as a Veterinary Technician. (NAVTA) Approval
Selected Campus Locations: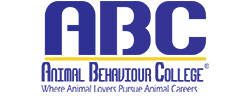 Earn your Online Bachelor of Science in Applied Biological Sciences – Preveterinary Medicine.
Selected Campus Locations: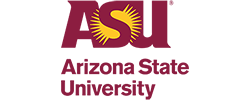 Earn your Online Bachelor of Science in Applied Biological Sciences – Preveterinary Medicine.
Selected Campus Locations:
Selected Programs: