Making the decision to become a veterinary technician signifies the start of a special career that is filled with benefits. Veterinary technicians are in great demand and work in a variety of settings. There is a detailed training process that leads to the start of this rewarding career. Once that process is completed, veterinary technicians can embark on an exciting career that features competitive pay and job stability. There is an ongoing need for more veterinary technicians each year and that opens more jobs and also increases the earning potential for vet techs throughout the country. Veterinary technicians are entrusted with a myriad of responsibilities and that has enabled them to become a very important part of animal healthcare teams. Getting started on this career path is an exciting way to usher in your future.
---
Vet Tech Schools Near Me
SPONSORED LISTINGS
Featured Programs: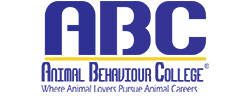 Earn your Online Bachelor of Science in Applied Biological Sciences – Preveterinary Medicine.
Selected Campus Locations:

With Penn Foster's Veterinary Technician Program, you'll learn the skills that will help you take the first step towards a career as a Veterinary Technician. (NAVTA) Approval
Selected Campus Locations: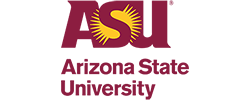 Earn your Online Bachelor of Science in Applied Biological Sciences – Preveterinary Medicine.
Selected Campus Locations:
Selected Programs:

Vet Tech Degrees
There are some occupations in the veterinary field that require a certificate of completion from a post-secondary school. However, becoming a veterinary technician is a bit more involved. There are a variety of post-secondary schools that feature programs in veterinary technology, which include community colleges, junior colleges, vocational institutions and even four-year colleges.
There are options available that lead to the awarding of an Associate of Applied Science in Veterinary Technology, which takes two years to complete when attending on a full-time basis. There is also the option of earning a Bachelor of Applied Science in Veterinary Technology, which takes four years to complete.
The two-year Associate Degree option is more widespread as more schools offer this program compared to the Bachelor Degree option. The four-year Bachelor Degree program typically includes a heavier concentration on the management, finance and leadership aspects. This is usually for those who are looking to obtain a higher-level position beyond that of a veterinary technician. This option can lead to a career in management, marketing, education, administration, or working in a specialty hospital. Veterinary technologists need to complete a four-year program as their job duties differ from that of a veterinary technician.
An Associate Degree in Veterinary Technology is commonly held by veterinary technicians working in animal hospitals or vet practices. This degree allows them to work with small animals, who are primarily considered companion animals. It is possible to parlay a vet tech degree into a career working with large animals and that would require a different clinical portion in which students work with large animals as opposed to small animals.
All vet tech degree programs differ in their individual design, but mostly all contain a lot of similarities. Most programs combine traditional classroom learning with a clinical portion that allows students the chance to work with animals in a real veterinary practice. Many schools have established partnerships with local veterinary hospitals and that provides students with the hands-on experience needed to obtain employment as a veterinary technician. Most vet technicians work in the following settings:
Animal hospitals
Small animal veterinary practices
Zoos and wildlife refuges
Large animal vet practices
Research facilities
Laboratories
Academic facilities
Veterinary Technology Post-Secondary School Admission Requirements
In order to gain admission to a veterinary technology program, applicants must have attained at least a high school diploma or GED equivalency. Most programs require applicants to complete placement tests and some basic math courses. Many programs also require a certain number of hours spent under the direction of a veterinary practice. This may be purely observational. Volunteer work or prior work-related experiences would qualify. In programs where there are limited spots, program directors choose from the most qualified applicants. This is generally based on placement scores, GPA and prior experience in a veterinary setting. When accepted to a program, students are typically required to pass each veterinary class with a minimum grade of a C. Prerequisite classes are listed in each program's curriculum that details the specific coursework.
Vet Tech School Coursework
The coursework in a veterinary technology program requires the completion of some core classes that may not be directly related to the veterinary field. Most two-year colleges require the completion of a certain number of general education courses among all students. The coursework that is taught in a vet tech program will show students how to complete the following tasks:
Conduct x-rays on animals
Administer emergency care
Administer medications and vaccines
Gather lab samples
Assist veterinarians in surgery
Conduct lab exams
Perform radiology techniques
Monitor animal patients
Utilize veterinary equipment and tools
Dispense prescribed medications
Coursework involves more than just the procedures used in a veterinary practice. Students will also learn about the essentials of animal healthcare. There are externships offered by many schools, as students will gain experience in an animal healthcare setting. Some courses offer specialty classes as part of their curriculum while other programs provide the option of adding elective courses.
Two-year programs offer a basic core of classes while four-year programs will include more advanced coursework. Students may be required to complete certain courses before advancing on to more detailed classes. Here is a look at some of the classes offered in veterinary technology programs across the country.
Animal healthcare principles
Medical terminology
Small animal medicine
Radiology
Laboratory procedures
Clinical Lab Sciences
Animal illnesses and diseases
Veterinary pharmacology
Small animal nursing
Veterinary nutrition
Vet Tech Specialty Areas
Most veterinary technologists work with domestic animals, such as dogs and cats. However, there is a need for vet techs in other areas. During vet tech training in a post-secondary school, students have the option of choosing a specialty area. This could include surgery, dentistry, exotic animals, avian medicine, emergency medicine and more. Zookeeping and critical care are two other types of specialty care that require a specialized concentration.
Accredited Vet Tech Schools
The AVMA (American Veterinary Medical Association) has instituted guidelines and standards for veterinary technician training programs. When a program satisfies those guidelines and standards, accreditation is awarded. Graduates of these programs are immediately eligible to take the Veterinary Technician National Exam. This exam is used throughout a good portion of the country to credential veterinary technicians.
Accredited Vet tech schools may have probationary, initial or full accreditation, depending upon when they applied and were approved for this distinction. The determination of accreditation is made by the AVMA's Committee on Veterinary Technician Education and Activities (CVTEA). Some states are home to multiple accredited programs while other states are limited to just one.
Vet Tech Schools Online Education
Online learning for students wishing to pursue a career as a veterinary technician is becoming more readily available. The AVMA has accredited eight online veterinary technology programs within the United States. These programs offer online classes and then a clinical portion is arranged at a nearby pet hospital, vet practice or animal healthcare facility. It is not possible for students to complete a veterinary technology degree without some type of hands-on learning. Online programs have different curriculums and setups, although most tend to cover the same course material offered in on-site programs.
Vet Technology School Tuition
Those interested in pursuing a career as a veterinary technician will be required to cover the cost of tuition for approximately 60-90 credits. Courses can be taken on a full-time or part-time basis, although fees may differ according to those distinctions. The online option is the cheapest, with costs checking around $3,000 to $7,000 annually. Private colleges are usually higher in price when it comes to online or on-site tuition costs.
Community colleges offering these programs to in-state students typically average around $6,000 to $7,000 annually. Those amounts do not reflect housing fees but are limited to strictly academic costs. Private junior colleges and four-year schools increase those annual tuition costs. Financial aid options are available at most every institution while scholarships and grants can also alleviate the cost of tuition. Many students wind up commuting to the schools offering these two-year degrees, which limits their overall costs.
The costs of books and supplies should also be factored into what students will expect to pay each semester. Those costs can range from $1,200 to $3,000 per year, depending on the institution. After graduation, veterinary technicians are not usually burdened with a high amount of debt since there are affordable in-state options. Those who pursue a Bachelor's Degree in Veterinary Technology are often forced to take on a higher amount of debt.
Veterinary Technician Certification and Licensing
Geographic locations determine the necessary license or certification protocol that must be followed in order to start practicing as a veterinary technician. Each state veterinary board sets its own standards for licensing and certification. There are currently 13 states that require vet techs to obtain licenses while 19 other states require certifications. Completing a post-secondary program in veterinary technology will equip students with the skills and knowledge needed to pass these certification and licensing examinations.
Resources
American Veterinary Medical Association (AVMA)
National Association of Veterinary Technicians in America (NAVTA)
Humane Society of the United States
American Society for the Prevention of Cruelty to Animals