Becoming an emergency animal veterinarian opens up an exciting career that is filled with rewarding work in addition to high earning potential. Accidents and illnesses involving pets can happen at any time, which prompts the immediate need for emergency care. Those situations call upon emergency care vets to provide immediate medical attention.
SPONSORED LISTINGS
Featured Programs: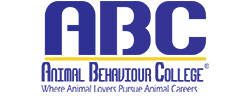 Earn your Online Bachelor of Science in Applied Biological Sciences – Preveterinary Medicine.
Selected Campus Locations:

With Penn Foster's Veterinary Technician Program, you'll learn the skills that will help you take the first step towards a career as a Veterinary Technician. (NAVTA) Approval
Selected Campus Locations: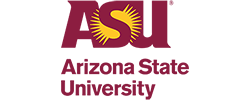 Earn your Online Bachelor of Science in Applied Biological Sciences – Preveterinary Medicine.
Selected Campus Locations:
Selected Programs:

Emergency animal vets are skilled in treating a vast array of injuries and illnesses. That includes everything from attending to medical traumas to treating conditions caused by neurological and renal problems. Emergency care even extends to mending broken bones and fitting animals with casts. In some situations, emergency animal vets can be the difference between life and death. Emergency animal vets work around the clock as care is available 24 hours a day. There is no appointment required and triage is available right away.
Critical care is provided to animals who have experienced head trauma, bite wounds, heart failure, Sepsis, blood clots, seizures and more. In the event that a pet ingests toxins, experiences trouble breathing, or has a build-up of fluids, an emergency animal vet can help. Spider bites, bee stings and snake bites are other issues that can be remedied by visiting an emergency vet care unit.
There are also lots of diagnostics performed by an emergency animal vet and that includes intravenous fluid therapy, administering oxygen, blood transfusions, emergency surgery, and the use of a respirator. Pain management is also conducted and life support is available when needed. Emergency animal vets are trained for the worst of situations and deal with animals suffering from very serious conditions, wounds and illnesses. Emergency care facilities are equipped with intensive care units and fully-staffed emergency rooms.
Education to Become an Emergency Animal Vet
The first step to becoming an emergency animal vet is to earn a Doctor of Veterinary Medicine (D.V.M. or V.M.D.) degree from an accredited veterinary college. That typically follows the awarding of a Bachelor's Degree, preferably in animal science. Those who apply to a veterinary college are also expected to have some experience working in the veterinary field. It is rare for applicants to be accepted to one of the 30 accredited veterinary colleges without accumulating any significant work experience. Once accepted into a veterinary college, students must go through three years of classroom and lab work and that is followed by a clinical rotation that takes up the entire fourth year.
Once all of those requirements are met, a D.V.M. or V.M.D. is awarded. However, a specialty education requires more training and preparation. That means recent veterinary college graduates must be accepted into an emergency care veterinarian residency program. This involves actual clinical practice at an emergency care veterinary facility. Time is spent working in an intensive care unit and emergency room, with the intent of gaining a greater comprehension of all that is entailed of a veterinarian in this setting.
The length of this residency program typically lasts three years, with some extending to four years. One of those years is sometimes reserved for an internship while the others are devoted to clinical practice as a vet. Once that residency is completed, veterinarians will be prepared to take the examination that will grant them board certification. Only after passing that exam can vets begin looking for employment at a critical care center.
<!- mfunc search_btn -> <!- /mfunc search_btn ->
Licensing/Certification for Emergency Animal Vets
In order to start practicing as an emergency care veterinarian, the first step is to acquire a license. Each state is equipped with a Veterinary Board that oversees the licensing process. In most states, earning a license requires a passing score the North American Veterinary Licensing Exam (NAVLE). However, some states have modified their licensing requirements with other examinations.
In order to begin practicing a veterinary specialty, like emergency care, a veterinarian must become board certified. This is an extensive process that requires vets to complete an internship and residency program in emergency care. Once a veterinarian is considered a candidate for emergency care, a board certification test is administered. This test consists of verbal, written and practical components and can last anywhere from two to three days in duration.
The test is issued by one of the 22 specialty organizations that represent 40 specialty areas, one of which is emergency care. Each of those organizations issues their own collection of requirements. A veterinarian must meet those requirements and pass the respective examinations to earn the distinction being board certified. For emergency care, vets will need to become board certified through the American College of Veterinary Emergency and Critical Care. While this is not an actual college, it is an organization that issues board certifications. Once a veterinarian become board certified, he/she is referred to as a Diplomate of the American College of Veterinary Emergency and Critical Care (DACVECC). Those credentials are then listed with the AMVA as well as the ACVECC.
Salary/Job Outlook For Emergency Vets
Since there are a variety of different specialties for veterinarians, average salaries are typically compiled through surveys. That often leaves a range of salaries for specialty positions, such as an emergency animal veterinarian. In a 2012 study conducted by the Veterinary Emergency Critical Care Society, it showed that emergency care vets earn an average of $161,000 per year. That annual salary can also see a dramatic increase for veterinarians who are owners of an emergency care facility.
The demand for veterinarians continues to increase with roughly 3,000 new graduates entering the field every year. There is also expected to be a 9% increase in the number of veterinarians over the next decade. However, only a fraction of those graduates will pursue a career in emergency care. The fact that this specialty requires additional years of training can deter a lot of veterinary school graduates from pursuing this option. Therefore, the actual number of emergency animal vets dims in comparison to small animal veterinarians who offer primary care.
The American Veterinary Medical Association (AVMA) estimates that there are currently 11,000 veterinarians in the United States recognized as specialists in 40 separate areas of veterinary medicine. That leaves the total of emergency care vets somewhere in the vicinity of 3,000. With pet owners spending more money every year on animal care, the demand for emergency care is expected to see a significant increase. Total pet expenditures have now exceeded $60 billion for two straight years in the United States.
Resources
American College of Veterinary Emergency and Critical Care
The ACVECC offers resources that include how to find a specialist as well as employment opportunities and much more. It is also responsible for issuing board certifications in Emergency Care.
Veterinary Emergency and Critical Care Society
Programs, job opportunities and the latest news and resources are widely available on this comprehensive website. This organization also conducts a good deal of research and surveys.
The American Veterinary Medical Association dedicates this web page to important information regarding emergency care. It also provides a plethora of resources for veterinarians.