The job of a dog groomer is one that promotes good hygiene and better overall health for dogs. It also is a way of helping dogs look their very best. The day in the life of a dog groomer is one that is filled with a variety of different tasks. Dog groomers provide a valuable service to dogs as well as their owners. The set of skills that is required to become a professional dog groomer can be attained with the right training, which does not take an extensive amount of time to complete. There are various techniques, practices and methods that have enabled dog groomers to establish real value as skilled professionals. It is a profession that provides job stability and competitive pay. Starting out a career as a dog groomer can open up a new future filled with a whole lot of potential.
SPONSORED LISTINGS
Featured Programs: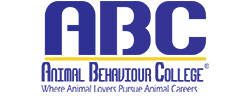 Earn your Online Bachelor of Science in Applied Biological Sciences – Preveterinary Medicine.
Selected Campus Locations:

With Penn Foster's Veterinary Technician Program, you'll learn the skills that will help you take the first step towards a career as a Veterinary Technician. (NAVTA) Approval
Selected Campus Locations: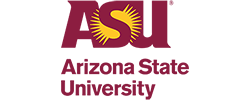 Earn your Online Bachelor of Science in Applied Biological Sciences – Preveterinary Medicine.
Selected Campus Locations:
Selected Programs:

Dog Groomer Job Description
Dog groomers are skilled in numerous ways of enhancing a dog's overall health and appearance. The most popular services provided by dog groomers include cutting, clipping and styling a dog's coat. Bathing is also involved in the process along with clipping a dog's nails. There are a number of techniques used by dog groomers in each of those disciplines. There is also the need to identify each specific breed so that dog groomers can apply the appropriate hygienic care. A failure to do so could result in skin irritation and other possible issues. For that reason, dog groomers are expected to be knowledgeable when it comes to all different breeds of dogs.
Many dog groomers are trained in the art of hand-scissoring which differs from the conventional use of a clipper blade, which is also used in the process. Dog owners frequently request specific techniques and it is up to dog groomers to be able to provide those services accordingly. Hand-stripping is a technique used by dog groomers as an alternative way of providing each dog's coat with a fresh look. Teeth brushing is included in the job description and dog groomers are also expected to handle special requests made by dog owners.
<!- mfunc search_btn -> <!- /mfunc search_btn ->
A dog groomer's duties extend to being able to control the temperament of a dog. Keeping a dog calm and subdued throughout the grooming process is a key part of the job. Dog groomers also have the ability to identify problem areas and keep any hygienic issues from developing into something more serious in nature. Throughout the cleaning and bathing portion of the job, dog groomers contribute to the overall health of a dog.
Find Pet Grooming Info For Your State
There are tools of the trade that are specific to dog groomers. The use of these tools is part of their everyday routine and contribute to stylish and healthy looks on dogs who undergo the grooming procedure. Dog groomers are expected to know how to use all of these tools in their appropriate manner.
Animal health care differs among states and for the chance to learn more about dog grooming in your state, click on the state of your choosing above.
Potential Pay and Job Prospects
The earning potential for dog groomers across the United States varies according to location and experience. Some states start off dog groomers in the low $20,000 range while other states are home to dog groomers who earn upwards of $40,000 annually. Meanwhile, the national average salary for dog groomers checks in at $27,060 per year, according to the U.S. Bureau of Labor Statistics (who classify dog groomers among animal caretakers). Dog groomers at top-end facilities can lead a very comfortable lifestyle with annual salaries that exceed $40,000.
The demand for dog groomers in the United States is expanding each year, which is also causing pay rates to increase. Acquiring the proper training can help when it comes to dog groomer salaries as those who have been through some kind of formal instruction have more leverage in the negotiation process. There is a faster than average job growth for dog groomers as thousands of new jobs are introduced every year. As of 2019, the pet grooming industry in the United States was $9.9 billion, expected to grow to 14.6 billion by 2025. All of this means that the job of dog groomer should be safe and secure for years to come.
Education Requirements
There are no mandatory educational requirements that have been set for those who are looking to become a professional dog groomer. However, individuals who have undergone some type of formal training hold a major advantage. Employers regularly seek out qualified dog groomers who are trained in all the proper techniques and methods. Earning a certification from a training program can fast track dog groomers into an exciting new career with more earning potential.
There are numerous training programs that offer detailed instruction from experienced professionals. These programs all have different curriculums and admissions protocol, although there is typically no prerequisite education that is required. The training generally combines hands-on instruction with classroom learning to provide dog groomers with everything they need to know about the profession.
Dog Groomer Certification
Dog groomers can set out on a path towards a new career by enrolling in a certificate program. These programs are equipped with detailed curriculums that teach the essentials of professional dog grooming. Post-secondary schools, technical institutes and vocational schools all provide this kind of training, which takes less than a year to complete. At the completion of this program, dog groomers are awarded a certification, which can then be used to gain employment.
A national dog grooming license has not been established and each state has its own set of criteria for those in the veterinary profession. While states have not made dog grooming certifications mandatory, prospective employers tend to look favorably on job applicants who hold this kind of credential. These are the top groomer certification programs:
Where To Find Work As A Dog Groomer
According to the American Veterinary Association of America, there are 77 million dog owners in the United States. Those findings indicate that 48 percent of American households are home to at least one dog. This has created a high demand for dog grooming services among Americans. The average yearly expenditures among dog owners are also increasing each year as more money is being spent on the care of dogs.
Dog groomers have the option of finding employment in a variety of different workplaces. Dog kennels, veterinary facilities, pet stores, animal shelters and pet clinics all serve as work settings for dog groomers. There is also a wide selection of dog grooming facilities that specialize in the art of grooming. Some of these establishments are affectionately called "pet salons" have become a popular place of business. Meanwhile, doggie day spas are also popping up throughout the United States. While many of these facilities go by different names, the process of dog grooming remains the same. Dog grooming businesses have steadily become a part of American culture, and there are no signs that this trend is going to slow down anytime soon.
Resources
This website features many useful tips, articles, videos and more for dog owners. Pet enthusiasts and professionals who work with dogs.
The AKC has established itself as a nationally renowned organization that registers all breeds of dogs. The AKC also offers useful information for all different types of dog owners.
The AMVA features a wide array of information and resources on its website as one of the most recognized names in the nation among pet enthusiasts.