A large animal veterinarian provides medical care to animals that are not of the domestic variety. This includes cattle, sheep, horses, pigs and other large animals. The nature of this veterinary work forces large animal vets to frequently travel out to farms and other locations where large animals are housed. To compensate for those out-of-office excursions, large animal vets are equipped with the necessary medical equipment. That translates into driving larger vehicles that are capable of holding all the items needed to treat these animals. Meanwhile, a good portion of time is spent traveling from place to place.
SPONSORED LISTINGS
Featured Programs: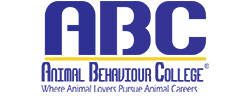 Earn your Online Bachelor of Science in Applied Biological Sciences – Preveterinary Medicine.
Selected Campus Locations:

With Penn Foster's Veterinary Technician Program, you'll learn the skills that will help you take the first step towards a career as a Veterinary Technician. (NAVTA) Approval
Selected Campus Locations: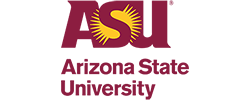 Earn your Online Bachelor of Science in Applied Biological Sciences – Preveterinary Medicine.
Selected Campus Locations:
Selected Programs:

This mobile type of doctor's office is furnished with everything a large animal vet needs to treat animals. That includes x-ray technology, medicines, vaccinations, and more. However, not all large animals can be treated on-site which occasionally calls for the animal to be transported to a large animal vet facility.
There are common medical problems when treating large animals, some of which occur when breeding livestock as this is a common area of concentration for large animal vets. Problematic birthing requires large animal vets to monitor the reproductive health of these animals since that is an ongoing concern among livestock owners. Examinations are also conducted by a large animal vet before the sale of livestock.
The everyday job duties of a large animal vet are a far cry from sitting in a medical office waiting on dogs and cats to come in with their owners. The typical patient is quite different from what other veterinarians deal with on a daily basis. This can make for a career that is both exciting and challenging. Large animal veterinarians also play a key role in the food industry, helping to deliver high quality health to food animals.
Job Outlook and Potential Pay for a Large Animal Vet
There is a high demand for large animal veterinarians as it is not among the most popular choices for recent veterinary college graduates. As per the AVMA, about 2% of all vets devote their practice to food animals exclusively. Meanwhile, 6% of all veterinarians have a practice that consists of primarily treating food animals.
Every year, the number of small animal veterinarians coming out of veterinary college continues to grow, there remains a shortage of large animal vets. This has made obtaining a large animal veterinarian job an easier task. The government is even playing a role in lobbying for an increase in the number of large animal vets in rural areas. The ratio of large animal vets to livestock in the United States is extremely disproportionate. That has raised concerns and also widened the window of opportunity for large animal veterinarians.
Veterinary colleges are not producing enough large animal veterinarian graduates simply because not enough students are not choosing to enter that profession. To jumpstart that demand, more financial aid programs and grants have been established to help veterinary college students specializing in large animal practice. This initiative can help fast track large animal vets into a full-time position right out of veterinary college.
<!- mfunc search_btn -> <!- /mfunc search_btn ->
The salaries for new a large animal veterinarian range in the low to mid $60,000 range. However, those salaries can quickly escalate as large animal veterinarians begin to establish themselves in their field. The average salary for all veterinarians is a little more than $88,000 annually and experienced large animal vets find themselves making more than that amount. The AVMA reported that vets, who practice exclusively on large animals, average a pay rate of $103,000 annually, while food animal vets earn a yearly salary of $91,000. However, the job outlook is increasing the pay rate for large animal vets because of the supply and demand dynamic.
Education
The journey towards becoming a large animal vet usually starts off with a Bachelor's Degree in Animal Science. Technically, a Bachelor's Degree is not required to gain entry to a veterinary college. But with so much competition, it is extremely difficult to gain admission without first earning a college diploma. A Bachelor's Degree provides the necessary base of knowledge in the sciences, which will be vital for students throughout their veterinary college education. Veterinary colleges also place a premium on work experience. That means students looking to pursue a large animal veterinary career should obtain some type of experience working with large animals. This could even be done on a volunteer basis.
Regardless of whether a student is going to be a small or large animal vet, the journey through veterinary college takes four years. During that fourth year, students will participate in a clinical rotation. Those students preparing for a career as a large animal vet will complete their rotation treating large animals, while under the direction of a large animal vet. The first three years provide a general knowledge of the subject area while the final year is reserved for clinical experience.
Once all four years are completed at an accredited veterinary college, graduates will be awarded the Doctor of Veterinary Medicine (D.V.M) distinction. In many instances, education continues on through paid internships that provide real-world experience to recent graduates. This is not required, but because of the complexity of the job, it is a popular route for new veterinarians to take.
Large Animal Vet License/Certifications
Obtaining a veterinary license is done by passing an examination issued by a state Veterinary Board. There is no universal exam used by every state, although it is common for states to use the North American Veterinary Licensing Examination, which is an 8-hour exam that features 360 questions. Once that examination is passed, a license can be issued, although some states have other requirements that need to be met. Checking with a state Veterinary Board will provide all the criteria needed for going through the licensing process.
Certifications come with additional training in specialty areas. This training must be completed before a veterinarian can take a specialty examination, which would enable them to become board certified. There are multiple organizations entrusted with the testing procedure that would allow a veterinarian to become board certified. Currently, there are a limited number of board certified large animal veterinarians in the United States. The AVMA reported close to 1,000 specialty large animal veterinarians, and that total includes over 300 board certified surgeons and close to 600 large animal vets qualified to practice internal medicine. Board certifications are not just given out as candidates must complete a three or four year residency program before they are able to take the comprehensive examination. A passing score will then allow them to practice that specialty.
Resources
American Association of Equine Practitioners
This association was established for veterinarians who specialize in treating horses and offers a wealth of resources to equine vets.
American Association of Bovine Practitioners
This non-profit organization has more than 6,000 members and is focused on treating animals of the bovine variety.
American Association of Swine Veterinarians
This association emphasis medical treatment of pigs as it relates to public health, preventative treatments and other areas of medicine.
American Society of Animal Science
Large animal vets can expect to find an abundance of resources on this highly informative website.