Veterinary assistants are in high demand throughout the country. It is a job that is growing in number every year. It is also a profession that requires a multi-faceted approach, as veterinary assistants are responsible for a wide array of duties. Veterinary assistant jobs are integral to animal healthcare and are often considered to backbone of veterinary facilities. Obtaining a veterinary assistant job provides a rewarding future with job security, competitive pay and an exciting work environment.
Sponsored Listings
SPONSORED LISTINGS
Featured Programs: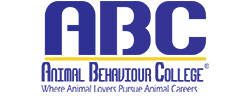 Earn your Online Bachelor of Science in Applied Biological Sciences – Preveterinary Medicine.
Selected Campus Locations:

With Penn Foster's online and accredited veterinary programs, you can learn the skills to help you take the first step toward a career working with animals.
Selected Campus Locations: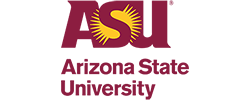 Earn your Online Bachelor of Science in Applied Biological Sciences – Preveterinary Medicine.
Selected Campus Locations:
Selected Programs:

Where do Vet Assistants work?
The most common place for vet assistants to work is in a veterinary practice. These are typically private animal healthcare facilities run by one or more veterinarians. There are also a high number of vet assistants employed in animal hospitals. Vet assistants can even find work in pet clinics, laboratories or research facilities. There are opportunities for vet assistants in zoos and aquariums as well. Job opportunities are available on a full-time or part-time basis.
While most veterinary practices are open during normal business hours, there are veterinary hospitals that remain open 24 hours a day. That means some veterinary assistants could find themselves working throughout the night. Emergencies can happen at any time, which makes it necessary for vet assistants to be ready to help attend to emergencies.
Veterinary Assistant Job Duties
Veterinary assistants are very important to the animal health care profession as they assume a number of duties. Veterinarians rely on their staff of vet assistants to perform the following duties:
Oversee the care of animals after surgery
Sanitization of tools and exam rooms
Disinfect animal cages
Assist in emergency care on animals who are injured or sick
Conduct routine tests on animals
Animal feeding and exercising
Animal restraint techniques
Collect blood and tissue samples
Make records requests to other vet facilities
Greet pet owners upon arrival
Schedule appointments and update medical records
Make follow-up calls and handle billing issues
Skills Needed to Attain a Veterinary Assistant Job
Vet assistants should typically have a genuine concern for animals as most consider themselves animal lovers. Since vet assistants will be working with animals, they will need to have a good rapport. Over the course of a day, vet assistants also use critical thinking skills as their job involves a number of different responsibilities. There is also the possibility of encountering aggressive animals so vet assistants should be equipped with the proper restraining techniques.
The medical component of the job will also require vet assistants to be familiar with medical terminology and procedures. There are also tools used in the veterinary field that vet assistants will need to identify. There are even times when vet assistants are looked to for their strength as euthanizing sick animals can be a very sad and traumatic time for pet owners. Vet assistants can often be a source of comfort as their emotional strength can help pet owners in their time of sorrow.
Vet Assistant Jobs by Location
There is an abundance of veterinary assistant jobs spread throughout the United States. According to the U.S. Bureau of Labor Statistics, the state of California features the most vet assistants with more than 12,000 currently employed. Coming in second is the state of Texas, which employs 6060 veterinary assistants. That is followed by Florida (5410), New York (4890) and Virginia (4320).
The job of veterinary assistant is expected to remain in demand throughout the next decade. From 2019 to 2029, jobs for vet assistants are expected to increase by 16 percent, much faster than the average expected increase for all other occupations. The AAPA (American Pet Products Association) note that Americans are now spending $75.83 billion on their pets (as of 2019). This increase in expenditures on our furry friends has led to an upsurge in veterinary care, with pet owners throughout each state visiting animal health care facilities more frequently. That trend bodes well for aspiring veterinary assistants.
Vet Assistant Job Salaries
The mean annual salary for veterinary assistants in the United States checks in at $29,690 annually. The upper-level average for vet assistants with more experience stands at $39,800 per year. Some states offer higher median salaries than others. Maine leads the way with a median salary average of $41,000 annually. Metropolitan areas, too, typically feature higher salaries, although the exact amount is largely dependent on the type of animal healthcare facility.
Vet Assistant Job Opportunities
A quick search through the current job openings for veterinary assistants will show a multitude of opportunities at pet hospitals, animal clinics and veterinary practices throughout the country. It is a profession that is expected to expand each year, as there is no anticipated decline in pet ownership. The rise in medical technology for pets has also introduced more options for pet care. That means there is going to be an increasing demand for veterinary staff members altogether.
Vet Assistant Certifications
When looking to obtain employment as a vet assistant, most candidates go through some type of formal training program. There is an abundance of post-secondary schools that offer veterinary assistant certificates. Community colleges, technical schools and adult learning centers typically offer their own veterinary assistant programs. Students obtain a wide array of skills when they join a vet assistant training program. Those skills include, but are not limited to, the following:
Breed identification
Medical terminology
Animal etiquette
Veterinary lab procedures
In-house veterinary pharmacy
Exam room procedures
There is also a national certification option available. Becoming an approved veterinary assistant heightens the chances of obtaining employment. Vet assistants who opt to go this route may find themselves having an increased advantage when attempting to gain employment as a veterinary assistant.
There is an official way of becoming an AVA (Approved Veterinary Assistant), as the NAVTA (National Association of Veterinary Technicians of America) introduced a veterinary assistant approval program in 2010. The program defined a set of guidelines that is expected from a credentialed veterinary assistant program. The schools that feature NAVTA Approved Programs, including online programs, can be found here.
Resources for Veterinary Assistant Jobs
Indeed Veterinary Assistant Jobs -One of the largest job listing sites on the Internet, Indeed allows you to type in the type of job you are looking for as well as location, and you will see veterinary assistant jobs in your desired area.
American Veterinary Medical Association (AVMA) Veterinary Career Center– This is the job listing site of the AVMA, and offers listings by position type, species, experience level and more.
Finding a Job as a Veterinary Assistant – This page on Blackstone Career Institute's website offers information on finding a job as a vet assistant, as well as its job outlook and work environment.
What are the Tasks of a Veterinary Assistant Working in a Wildlife Facility?– This article details the unique job description of vet assistants who work in wildlife facilities.