Becoming a groomer is a rewarding way for a person to get to work with animals without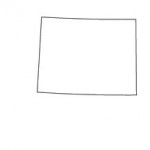 needing to attend an extensive amount of education. It also alleviates the person from having to see blood and other bodily functions that are not for those with a weak stomach. In the state of Wyoming, a person can choose one of two paths to become a groomer.
SPONSORED LISTINGS
Featured Programs: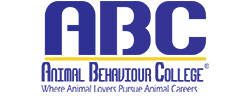 Earn your Online Bachelor of Science in Applied Biological Sciences – Preveterinary Medicine.
Selected Campus Locations:

With Penn Foster's Veterinary Technician Program, you'll learn the skills that will help you take the first step towards a career as a Veterinary Technician. (NAVTA) Approval
Selected Campus Locations: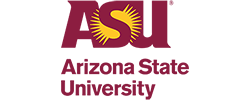 Earn your Online Bachelor of Science in Applied Biological Sciences – Preveterinary Medicine.
Selected Campus Locations:
Selected Programs:

Salary and Potential Pay
According to the Bureau of Labor Statistics (BLS), the average animal care worker makes about $10.22 per hour, which is the equivalent of $21,260 per year. The highest paid individuals in the field make over $50,000 per year. Job analysis experts with the BLS project jobs in this field will grow by 11 percent or 25,700 positions, which is faster than average.
<!- mfunc search_btn -> <!- /mfunc search_btn ->
Licensing and Certification in Wyoming
First and foremost, the laws in Wyoming do not require individuals looking to become a groomer to have any type of formal training, although a high school diploma or the equivalent of one is required. Groomers, however, must at least undergo on-the-job training to learn the basic skills. Residents in the state have the ability to attend a school to receive a formal education in grooming, even though it is not a requirement. Schools teach students how to properly comb hair as well as the different types of products and a range of information regarding the animal's skin and fur. Additionally, students learn how to properly remove fleas and rid them from the person's home, so the pet may get rid of the problem completely. In a program, students learn how to clean the dog's ears in order to remove wax and mites.
To find a school, prospective groomers need to compare their options. They need to take into consideration the price, curriculum and length of the program. The person should also take into consideration whether or not the school is accredited by doing a search through the Better Business Bureau. Reading online reviews aids a person in deciding whether the school is the correct environment for him or her. Eight schools exist in the state.
A person may work as a groomer in Wyoming without a license. However, an individual may obtain a certification through an association such as the National Dog Groomers Association. This increases the person's likelihood of finding a job.
After training, a person has the ability to work in pet shops, kennels, the humane society and veterinarian clinics. He or she may go into business for his or herself either outside of the home or in-home. Working as a groomer in one's home requires a special permit. Working for one's self means the groomer must advertise his or her business effectively in order to profit. The Casper Humane Society, the Laramie Peak Humane Society and the Rock Springs Humane Society may hire groomers.
Responsibilities and Duties
Groomers in Wyoming trim, shampoo and shape fur and cut nails. Their primary responsibility is to make pet's look aesthetically appealing, although sometimes, their services benefit the pet's overall health. For instance, cutting a pet's fur keeps it from irritating their eyes and ears, while trimming the four-legged friend's claws reduces discomfort.