A career in veterinary pathology offers an exciting work environment with an array of important responsibilities. Veterinary pathologists play a key role in the identifying diseases in animals and conduct research that continues to enhance the field of veterinary medicine. The pathologist distinction is provided to veterinarians wishing to extend their training and specialize in a particular area. Becoming a veterinary pathologist can lead to a meaningful career that presents the chance to make valuable contributions to veterinary medicine.
SPONSORED LISTINGS
Featured Programs: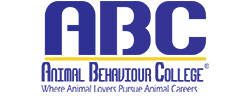 Earn your Online Bachelor of Science in Applied Biological Sciences – Preveterinary Medicine.
Selected Campus Locations:

With Penn Foster's online and accredited veterinary programs, you can learn the skills to help you take the first step toward a career working with animals.
Selected Campus Locations: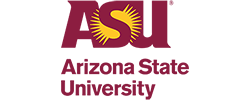 Earn your Online Bachelor of Science in Applied Biological Sciences – Preveterinary Medicine.
Selected Campus Locations:
Selected Programs:

Job Duties of a Veterinary Pathologist
A veterinary pathologist is capable of getting to the root causes of disease in animals. This is accomplished through the act of diagnosing diseases, which are considered to be more complex than identifying normal health conditions that affect animals. This particular type of diagnosis is conducted on domestic animals, wildlife and zoo animals. The process of diagnosing diseases involves the examination of tissue and body fluids, along with a host of other specialized tasks.
This is not only a vital service to animals, but to humans as well. Diseases that start making their way through an animal species could present a danger to humans. That is why veterinary pathologists continually research disease in animals and the overall potential effects. Veterinary pathologists are also active in the treatment of those diseases.
The types of disease that are studied extend to food producing animals. Diagnosing and treating those animals is essential to the overall health of humans. Veterinary pathology also considers the ramifications of animal diseases on humans. That has led pathologists to conduct extensive research, as some are employed full time as part of a research team.
Those research teams are tasked with producing new findings that are relevant to animal disease. These studies can be groundbreaking and change the way certain diseases are controlled and treated. Veterinary pathologists also contribute to the creation of new medicines through extensive testing and biopsies.
Potential Pay and Job Prospects
Veterinary pathologists can expect to earn a higher average salary than the average veterinarian. The average veterinarian salary stands at $88,490 annually, although a pathology specialization increases that amount. The American College of Veterinary Pathologists estimates that veterinary pathologists with less than two years of experience earn average salaries of $105,000 per year. Those who have accumulated three to five years of experience report average salaries of $145,000 annually, while those with six to ten years of field experience earn salaries upwards of $170,000 per year.
Job growth is on the rise for veterinary pathologists as the number is expected to increase by 6% in the next five years. The growing demand for veterinarians also contributes to the escalating need for more pathologists. The path to becoming a veterinary pathologist is a rigorous one, which limits the pool of candidates for new positions. Completing all of the necessary prerequisites affords candidates the chance to enter into a veterinary pathology career right away.
Veterinary Pathology Education
Those considering a career in veterinary pathology must first complete a Bachelor's Degree, followed by a four-year veterinary program. There are currently 30 veterinary colleges throughout the United States. After gaining admission to one of those colleges, what follows is three years of classroom and lab work and then a clinical rotation year. The completion of that program results in the awarding of a Doctor of Veterinary Medicine. Once those requirements have been met, then it is time to focus on a specialty area.
Specialty training must be completed after earning a Doctor of Veterinary Medicine. This takes shape in the form of a residency or a post-doctoral program. Residencies take place in a variety of facilities, which are well respected in the veterinary community. The typical time span for a residency lasts from two to three years and provides a hands-on approach to the specifics of a veterinary pathologist's duties.
There are also two separate distinctions of veterinary pathologists. A clinical veterinary pathologist deals more with cell and body fluid analysis with a concentration on hematology, cytology, urinalysis, microbiology and biochemistry.
The other distinction is Anatomic, which focuses on necropsies and surgical biopsies. Anatomical veterinary pathologists conduct postmortem examinations and evaluate tissues that could also be taken from animals that are still living. Each of these specialties requires its own specific training and board certifications for each one are also separate. However, there are significantly more anatomical veterinary pathologists than clinical ones.
Training programs are just the beginning of the process as a certification must be issued by The American College of Veterinary Pathology. This certification exam is as comprehensive as it is rigorous. On average, there are less than 2,000 new veterinary pathologists certified each year throughout the United States. Veterinary pathologists must also complete the necessary steps in order to obtain a state license.
Veterinary Pathology Employment
Veterinary pathologists typically find employment in academic, government or private agencies. Their roles vary because of their specialty as they could hold the title of researcher, diagnostician, lecturer or consultant. There are also sub specialties which could lead a pathologist take on a specialty role defined as toxicological, molecular, drug discovery, translational, or phenotyping and characterization. These are highly specialized areas, which are part of the reason veterinary pathologists make such high salaries. Advances in modern veterinary medicine and technology have enabled veterinary pathology to emerge as one of the more fascinating professions, although the path to employment is very detailed and extensive.
Resources
American College of Veterinary Pathologists
This organization was incorporated in 1949 and is dedicated with furthering scientific knowledge. It is also an organization comprised of board-certified scientists.
Veterinary Information Network
This website offers a variety of links to various sites that provide detailed information in numerous areas of veterinary pathology.
American Society for Investigative Veterinary Pathology
This association is made up of a collection of scientists who are committed to the investigation of animal diseases.