The job of a veterinary technician is often compared to that of a nurse in human healthcare. The veterinary technician fulfills an exciting and important job function, as they are essential when it comes to providing proper animal healthcare. There is an ever-expanding number of pet owners in the United States and that means more demand for veterinary care. According to the American Pet Products Association, as of 2019, 67 percent of American households (totaling 85 million families) own a pet. Expenditure on pets in the U.S. has risen from $48.35 billion in 2010 to $75.38 billion in 2019. The cost of animal healthcare is also on the rise, which makes joining the veterinary field a very lucrative career move. Entering this field now as a veterinary technician is a way of creating a rewarding future with job stability.
SPONSORED LISTINGS
Featured Programs: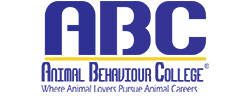 Earn your Online Bachelor of Science in Applied Biological Sciences – Preveterinary Medicine.
Selected Campus Locations:

With Penn Foster's online and accredited veterinary programs, you can learn the skills to help you take the first step toward a career working with animals.
Selected Campus Locations: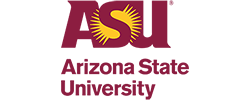 Earn your Online Bachelor of Science in Applied Biological Sciences – Preveterinary Medicine.
Selected Campus Locations:
Selected Programs:

Veterinary Technician Job Duties
The job of a veterinary technician involves much communication and collaboration with a veterinarian. The veterinary technician is involved in every aspect of animal healthcare. On a daily basis, vet techs will routinely administer medications, take x-rays, process tissue samples, and assist in both surgery and emergency care. Vet techs are also entrusted with performing lab tests, which include urinalysis or blood counts.
Vet techs are required to do a lot of hands-on work, but that does not exclude them from performing clerical work. They are also responsible for maintaining detailed and accurate records, which applies to animals, medications and supplies. This is why professional vet techs must be multi-dimensional in their overall skillset.
Veterinary technicians can also become immersed in high-pressure situations, as wounded animals are often facing life-or-death situations when brought into an animal healthcare facility. Therefore, a vet tech must display both calmness and efficiency. Much like nurses in the medical profession, vet techs can be a source of comfort for pet owners who may be facing a difficult situation.
Becoming a veterinary technician translates into an exciting career that provides a valuable service for animals and their owners. These job duties are an example of why vet techs are expected to complete hands-on training in addition to classroom work before they can begin their professional career. That combination adequately prepares them for what is both a busy and rewarding work environment.
Find Vet Tech Info For Your State
Veterinary technician programs differ widely in cost and fees. Program curriculums are designed by each institution, although the concepts taught are generally the same. Each program culminates with the awarding of an associate's degree in veterinary technology, which can then be used to begin a career as a veterinary technician.
Find Vet Tech Info For Your State
Veterinary Technician Pay And Job Prospects
The average national salary for a veterinary technician is $35,320 per year, according to the U.S. Bureau of Labor Statistics (circa May 2019). Those statistics also report that the top 10 percent of veterinary technicians in the nation earn a salary of more than $51,230 annually. The level of experience and location of the job both play a key role in determining a vet tech's salary.
Veterinary technicians are growing in number, with more than 112,900 now working within the United States as of 2019. Over the next decade, 18,300 veterinary technician positions are expected to become available across the country. The upgrade in yearly healthcare provided to animals has had a positive effect on the vet tech profession. In order to meet the increased demand for veterinary healthcare, veterinary facilities are opening and expanded at an accelerated pace, thus creating many new jobs for veterinary technicians. For the past few years, economists have continued to call the veterinary field one of the fastest growing industries in the nation. That idea has also been supported by the rising number of new veterinarians, which creates an even greater demand for more vet techs.
Veterinary Technician Education
In order to become a veterinary technician, one must earn an associate of applied science degree in  veterinary technology. This normally takes two years of education for students who attend an AVMA (American Veterinary Medical Association) – accreditedcollege on a full-time basis. Alternatively, some schools offer two-year degrees in animal science with a specialization in veterinary technology. In order to gain admission to any of these programs, applicants must hold a high school diploma or GED equivalency.
<!- mfunc search_btn -> <!- /mfunc search_btn ->
The veterinary technology curriculum is very detailed and often requires a certain amount of observation hours within a veterinary hospital. Some programs require students to complete externships or internships in order to attain the necessary field training. The overall coursework needed to attain a degree involves an in-depth exploration of subjects like animal behavior, vet pathology, clinical practices, biochemistry, animal pharmacology and much more.
This degree prepares students to enter a bachelor's degree program in animal science, if desired. It can also serve as a stepping stone for an ongoing education with the ultimate goal of becoming a veterinarian. However, it is not necessary to have those two extra years of schooling required for veterinarians in order to begin work as a veterinary technician.
Veterinary Technician Licensing
Each state is entrusted with setting its own guidelines for the licensing of its veterinary technicians. In most instances, this involves passing a state-issued exam after completing the necessary educational requirements. Most states use the Veterinary Technician National Exam (VTNE) for licensing purposes. This examination is comprised of 200 multiple choice questions and must be completed within four hours. Some states may require their own state licensing exam to be passed after passing the VTNE.
As each state operates its licensing protocol differently, you must contact your state licensing board of veterinary medicine. They can provide you with the exact details on which steps to take in order to procure a license. A listing of veterinary state board websites can be found here. A license is also subject to renewal and requires a fee to do so within an allotted period of time (as well as completion of continuing education in some cases).
Where Do Veterinary Technicians Work
Veterinary technicians may find work in any kind of establishment that is home to a veterinarian. Private veterinary practices are a common workplace for vet techs. Animal hospitals and pet clinics also require the services of a veterinary technician. Humane Societies and animal shelters hire multiple vet techs as well. Research labs can even employ veterinary technicians to help provide care to animals and also check for any signs of ill health. Other types of workplaces for vet techs include veterinary teaching hospitals, livestock and equine facilities, zoos, exotic animal facilities, and rescue organizations. In all of those aforementioned workplaces, vet tech duties remain relatively the same, although there may be more of an emphasis on certain job functions according to each location.
Vet Tech Continuing Education
Some states require veterinary technicians to maintain their licensure status by completing ongoing education credits. This does not necessarily mean going back to school for a certain number of classes. Workshops, conferences and seminars routinely serve as acceptable forms of ongoing education. Joining your state's veterinary technician association or veterinary medical association will keep you updated on what kind of education credits are needed and where those options are available. Staying current is important as technology continues to offer new innovations in the field of veterinary medicine.
Resources
National Association of Veterinary Technicians in America 
This association provides numerous resources for veterinary technicians as it is a nationwide organization committed to bettering the vet tech profession.
American Veterinary Medical Association
The AMVA offers news, job listings, practice tips and everything that relates to the veterinary profession within the United States.
American Association of Veterinary State Boards
This listing provides links to every state veterinary board, where vet techs can learn what type of licensing is required in each state.
This is an online journal for veterinary technicians where they can read about new trends, approaches and innovations in the veterinary field.
Explore all of the careers associated with the veterinary field as this website offers job listings, veterinary information and much more.
NAVTA Specialty Vet Tech Organizations
This is a listing of all NAVTA-approved specialty veterinary technician academies, societies and organizations across the United States.