A small animal vet treats pets that are considered companion animals, such as dogs and cats. This also includes rabbits, birds and other small animals that people keep as pets. Small animal veterinarians administer primary care to companion animals, treating many different illnesses and injuries. This type of work includes performing surgery,
Prescribing medication and euthanizing animals also fall under the job responsibilities of a small animal vet. Many of these veterinarians become very familiar with pets and their owners through routine visits. That can provide a more personal aspect to the job as small animal vets are counted upon by pet owners. Small animal vets often take the time to educate pet owners on preventative care, which typically strengthens their level of trust.
SPONSORED LISTINGS
Featured Programs: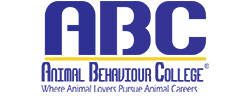 Earn your Online Bachelor of Science in Applied Biological Sciences – Preveterinary Medicine.
Selected Campus Locations:

With Penn Foster's online and accredited veterinary programs, you can learn the skills to help you take the first step toward a career working with animals.
Selected Campus Locations: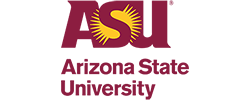 Earn your Online Bachelor of Science in Applied Biological Sciences – Preveterinary Medicine.
Selected Campus Locations:
Selected Programs:

Small animal vets perform surgery when needed and also attend to wounds and broken bones. They typically work out of private veterinary practices and animal hospitals. That setting allows them to administer vaccinations, and provide all different facets of clinical care. The use of x-ray machines and ultrasound are just a couple ways that small animal vets provide care. Small animal vets can also find work at clinics, animal health companies or laboratories. There are even small animal veterinarian research positions that provide full-time work.
Small animal vets are at the very core of the veterinary field, particularly since pets are very near and dear to their owners. Because of that, small animal vets have become an important part of pet owner's life. This allows small animal vets to communicate effectively with pet owners while providing care. It also demands a broad knowledge of the veterinary field as vets could wind up treating a host of different small animals. Meanwhile, successful small animal vets are able to develop a good rapport with pet owners as it this line of work also has a personal element to it.
Small Animal Vet Education Requirements
An education towards becoming a small animal vet starts with earning a Bachelor's Degree. A Bachelor's Degree in animal science is recommended as there needs to be a solid foundation of knowledge in the sciences. Next comes the process of applying to and getting accepted to an accredited veterinary college. This generally requires a certain amount of work hours in some kind of veterinary capacity. Getting accepted into a veterinary college becomes increasingly difficult without any prior work experience. Therefore, veterinary college applicants should account for some type of work experience related to the veterinary field.
Once accepted into a veterinary college, students must complete a rigorous four-year program. Small animal veterinarians are the most common, which means veterinary colleges gear many of their classes towards this discipline. Students learn a combination of disease diagnosis, treatment and prevention and some curriculums even teach some business concepts which benefits veterinarians looking to establish their own practice.
<!- mfunc search_btn -> <!- /mfunc search_btn ->
The final year of veterinary college involves a clinical rotation in which students become immersed in a more hands-on type of education at a veterinary hospital or animal healthcare facility. This can be a very fast-paced environment which offers a real-world look into what it is like to be an actual small animal veterinarian. The completion of all the coursework in that four-year curriculum results in the awarding of a Doctor of Veterinary Medicine, also known as a D.V.M. or V.M.D.
While that completes the educational process, many graduating students take on a yearlong internship before acquiring a full-time position as a small animal vet. Those internships traditionally take place at a small animal veterinary practice or within an animal hospital.
The number of accredited veterinary colleges in the U.S. now totals 30 in number. In-state tuition fees are typically less than half of the tuition fees for out-of-state students. The in-state tuition fees are roughly $22,448 per year.
Small Animal Vet Salary and Job Outlook
Small animal veterinarians represent the highest population of practicing veterinarians in the United States. As of 2016, small animal vets represented 76% of the total number of veterinarians within the United States, according to the American Medical Veterinary Association. The average starting salary for small animal vets stands at $66,469. However, the average salary of working small animal vets exceeds $88,000 per year. The sum is a bit lower for entry-level small animal vets, mainly because some of them take on paid internships that have low salaries.
Small animal veterinarians with experience can expect to earn an average of $100,560 per year, which is the mean wage reported by the U.S. Bureau of Labor Statistics. Meanwhile, veterinarians in the 90th percentile earn an average salary of $161,070. There are numerous factors that contribute to that annual salary, which include location, type of establishment and years of experience. Metropolitan areas typically have the highest pay rates for small animal vets. Hawaii has the highest average salary for veterinarians, checking in at $201,250. Salaries are not as high on the mainland, although next in line are the states of New Jersey, New York, Nevada and Massachusetts as they feature average salaries ranging from $120,140 to $128,190 annually.
With the growing number of pet owners in the United States, there is an ongoing demand for small animal veterinarians. There are more than 160 million dog and cat owners within the U.S. and that requires an extensive amount of primary care. As a result, the growing
Licensing/Certification
To become a practicing small animal veterinarian, a license is required. The licensing process is controlled by each state's Veterinary Board. While requirements differ from state to state, the format is relatively the same. States will require a passing score on a comprehensive exam issued by the Veterinary Board. Some states use the North American Veterinary Licensing Examination, which is comprised of 360 questions and generally lasts eight hours. There are also some states that issue a State jurisprudence examination, which covers all of the regulations and laws within that respective state. State licenses also have to be renewed after a certain period of time and that comes with a fee.
Meanwhile, there are no specialty certifications need to practice as a small animal vet. However, small animal vets looking to add a specialization must become board certified after taking those proper training measures. There are no board certifications provided to small animal vets, as a license will be sufficient enough to practice in their respective state. Board certifications require additional years of residencies.
Resources
American Veterinary Medical Association
The American Veterinary Medical Association plays a prominent role in the veterinary field and is a source of valuable information and resources.
 World Small Animal Veterinary Congress
This organization is made up of a variety of veterinary associations from all over the globe, offering an abundance of insight and resources.
International Council for Veterinary Assessment
The ICVA offers standard exams, which can be used by various states when issuing licenses to small animal vets.
American Animal Hospital Association
This association is responsible for accrediting animal hospitals across the United States, ensuring they meet industry standards.