Getting involved in the equine veterinary field has the potential for an adventurous and rewarding career. The skills needed to work with horses are very different from that of other veterinary professionals. There are even a vast number of differences between veterinarians who handle horses and other types of large animals. Equine veterinary medicine is a unique practice and there is a detailed process on how to begin this exciting new career path.
SPONSORED LISTINGS
Featured Programs: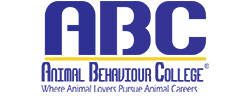 Earn your Online Bachelor of Science in Applied Biological Sciences – Preveterinary Medicine.
Selected Campus Locations:

With Penn Foster's online and accredited veterinary programs, you can learn the skills to help you take the first step toward a career working with animals.
Selected Campus Locations: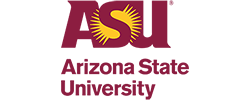 Earn your Online Bachelor of Science in Applied Biological Sciences – Preveterinary Medicine.
Selected Campus Locations:
Selected Programs:

Equine Careers in demand
The need for equine care is in a greater demand than most people might tend to realize. There are approximately 9.2 million horses in the United States, according to the American Horse Council. A breakdown of those numbers indicates that 845,000 of those horses are used for racing, 2.7 million for showing, 3.9 million for recreation and 1.75 million for other activities. However, there are not always enough veterinarians to treat those animals. Each year, there are a combined 3,000 graduates from the nation's 30 veterinary colleges. However, it is estimated that only about 4% of those graduates venture into a career strictly as an equine veterinarian.
Throughout much of the country, there is actually a shortage of large animal veterinarians. When it comes to equine veterinarians, they are mobile for a good portion of their workday. Since a typical office setting is not conducive for large animals, equine veterinarians must travel to their patients. One vet can only cover so much ground over the course of a typical workday.
That has caused the demand for equine veterinarians to rise, particularly in the southeast and western parts of the country, according to the American Veterinary Medical Association. That demand is also expected to increase over the next few years. That opens up more job opportunities for equine veterinary technicians. Those jobs are contingent on equine veterinarians as vet techs assist in duties that could be comparable to what nurses do in human healthcare. Equine veterinarians also hold government and research positions across the country.
Salary and Potential Pay
Equine veterinarians have a broad pay range as entry level positions offer average annual salaries of more than $50,000 while a few years of experience can boost equine vets up to the national average of $81,243. A few more years of experience raises the earning potential to an average annual salary of $107,205 per research provided by the Economic Research Institute. Pay is often differentiated by location and the type of facility. Meanwhile, equine vets in quite a few southern states have reported earning salaries upwards of $140,000 annually.
What does an Equine Veterinarian Do?
The workday of an equine veterinarian is never dull. There is an ongoing need to provide horses with emergency care, surgery, vaccinations, preventative medicine, and regular checkups. Equine veterinarians will also focus on birthings, equine podiatry, ophthalmology and parasitology. Since most equine veterinarians have to travel to horses, they bring the necessary medical equipment with them. Stables and farms typically become a kind of makeshift doctor's office for equine vets.
In addition to their medical duties, equine veterinarians also possess strong handling skills. Many times, horses will be unpredictable in their behavior, particularly if they are experiencing some kind of illness. And since equine vets must examine horse limbs, there is a constant need to handle the horse in a safe manner. Diagnosing a horse as lame is also something equine vets are called upon to do. In that process, there is a careful approach taken so that vets remain safe and horses receive the best possible care.
Equine veterinarians frequently carry medical records with them, which means updating them on site can be a meticulous task. However, keeping accurate and updated records are an essential in providing adequate care.
Equine Veterinary Education
Equine veterinarians
The path to becoming an equine veterinarian is an extensive one that involves a significant amount of schooling. Before applying to a veterinary college, undergrads can take advantage of being part of an animal science Bachelor's Degree program, which helps in a variety of ways. While a Bachelor's Degree is not mandatory to gain admission to a veterinary college, it is strongly recommended. A background in the sciences is key for what is taught at one of the nation's 30 accredited veterinary colleges.
The final year of veterinary college is reserved for a clinical rotation. Those looking into an equine specialty can reserve that rotation in a setting that deals with horses or large animals. A Doctor of Veterinary Medicine Degree is awarded after satisfactory completion of four years in a veterinary college. Upon graduation, there is a need to garner actual experience working with animals. Internships are recommended as graduates can use them to get hands-on practice. These internships are often of the paid variety.
At that point, veterinarians can look for a residency. They can also apply for a specialty certification once they have logged the required amount of actual work experience. Specialty programs include internal medicine, surgery, preventative medicine, heriogenology and more. There is also the option of earning a Master's Degree in Equine Science. Once all of that training has been completed, a state license is required of all equine veterinarians and those licensing specifics differ according to each state.
Equine veterinary technicians
The path to becoming an equine veterinary technician requires the completion of an accredited two-year veterinary technician program. Vet techs are required to hold a state license and those requirements are handled by each state's veterinary board. Prior experience is also strongly recommended. That could be attained through internships or previous employment as a vet assistant. Veterinary technician educational curriculums will only focus so much on equine practices, which is why it is integral to gain a fair amount of practical experience.
An equine certification can also be obtained vet techs. That certification is available through the American Association of Equine Veterinary Technicians (AAEVT). A passing score on an examination issued by the AAEVT must be earned to receive this certification, which is recognized by the National Association of Veterinary Technicians in America (NAVTA).
Equine veterinary assistants
There is no certification or license needed to work as an equine veterinary assistant. Many times, volunteers or interns are rewarded with a vet assistant job at a large animal practice. This is a good way to get some early experience working with horses. Equine vet assistants can be responsible for a host of duties, which can apply to a clerical, customer service or sanitation capacity.
Resources
American Association of Equine Practitioners
This association has been in existence since 1954 and is committed to advancing the welfare and health care of horses.
American Association of Equine Veterinary Technicians and Assistants
Equine veterinary technicians looking for more information and resources can visit this site that is dedicated to their field of interest.
Journal of Equine Veterinary Sciences
Read about all of the latest academic and innovative advances in the equine veterinary field as this journal is dedicated to promoting quality research.
American Veterinary Medical Association
This association provides a wealth of information and all of the latest news, research and advancements can be found on its website.
World Equine Veterinary Association
This organization provides all sorts of information as it is dedicated to the welfare of horses all over the world.