Employment of veterinary technologists and technicians is expected to grow significantly in the next decade, faster than most other occupations, per the U.S. Bureau of Labor Statistics. The best path to becoming a veterinary technician is to attend a school with a program that is accredited by the American Veterinary Medical Association's (AVMA) Committee on Veterinary Technician Education and Activities (CVTEA). A list of their over 200 accredited programs may be found here.
SPONSORED LISTINGS
Featured Programs: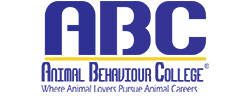 Earn your Online Bachelor of Science in Applied Biological Sciences – Preveterinary Medicine.
Selected Campus Locations:

With Penn Foster's online and accredited veterinary programs, you can learn the skills to help you take the first step toward a career working with animals.
Selected Campus Locations: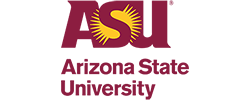 Earn your Online Bachelor of Science in Applied Biological Sciences – Preveterinary Medicine.
Selected Campus Locations:
Selected Programs:

Not all students live near an accredited school in their state, and some states do not have any accredited vet tech programs (including, as of 2021, Alaska, District of Columbia, and South Dakota). This makes accessing a quality, accredited vet tech program the primary barrier to becoming a veterinary technician. To solve this problem, the AVMA Committee has accredited and designated ten programs as distance education (DE), where most of the education can be conducted remotely, online, from wherever you live. They include:
Ashworth College, Norcross, GA – Associate of Applied Science in Veterinary Technician
Megan Chadwick, CVT Director
(800) 957-5412
Dr. Jennifer Martin, Program Director
(785) 460-5466; [email protected]
Dallas College, Lancaster, TX- Associate in Applied Science in Veterinary Technology
Kelly Ann Black, DVM Director
(972) 860-8267
Jodi Turner Bloch, DVM Director
(205) 856-8519
Valerie Macer, Program Director
(716) 880-2231; [email protected]
Mary Allen, DVM Director
(703) 450-2525
Megan Leonard, DVT Director
(800) 275-4410
Purdue University, West Lafayette, IN – Associate in Applied Science in Veterinary Nursing
Chad Brown, DVM Director
(765) 496-6579
Tricia Gorham, CVT Director
(727) 341-3652
San Juan College, Farmington, NM – Associate in Applied Science in Veterinary Technology
Sherry Hair, VTDLP Program Advisor
(505) 566-3838; [email protected]
Please note that each school has its own admissions process, tuition, prerequisite courses required, curriculum, length of program, methods of conducting remote education, and means of proctoring. Check each school's website for every aspect of your education when searching for the program best suited for you.
What Will You Study
All accredited vet tech programs are similarly structured. General education prerequisite courses in English, chemistry, math, biology, social sciences, speech and composition, or humanities must be taken before application or after acceptance, but before you may begin the core course study in veterinary technology. Not every school requires all of these classes.
Because all the DE programs are accredited by the AVMA Committee and are designed to provide a comprehensive education, the core courses are very similar. Veterinary medicine is a science-based field of study, and the core course work will be, too. The CVTEA requires that veterinary technology students take the following coursework:
Applied mathematics
Biological science
Communication skills
Fundamentals of chemistry
Anesthesia
Anatomy and physiology
Animal husbandry
Clinical pathology and parasitology
Biosecurity
Diseases, preventive medicine and nursing of companion animals, horses, food-producing animals, laboratory animals, and exotic species
Communication/interaction skills with clients and colleagues
Veterinary practice management
Value of professional organizations
Technician utilization and team concepts in health care delivery
Surgical nursing and assisting
Instrumentation
Principals of imaging (includes radiography and ultrasonography)
Pharmacology for vet techs
Orientation to the vet tech profession
Nutrition and feeding principles
Necropsy techniques
Microbiology and immunology
Medical terminology
Life-long learning concepts
Introduction to laboratory animal medicine
Humane animal care and management
Ethics, professionalism and legal applications in veterinary medicine
Economics in veterinary practice
The design of most DE programs assumes that you chose DE because of other demands in your life, and it may take longer to complete than had you attended an on-campus program. The length of time to earn an associate degree takes between two and four years, depending mostly on your flexibility and commitment to your education.
<!- mfunc search_btn -> <!- /mfunc search_btn ->
Attending Class
You will need a computer and internet connection. The various means of administering classes in DE programs includes two-way television, taped classes or practicums, webcam (with headset and microphone), or the Blackboard or eCollege systems. Often, you access these classes on your time schedule, as classes are asynchronous (some classes will be synchronous, meaning that they occur on a certain day(s) and time(s) each week). This method of study requires more discipline to manage your time responsibly.
You will be involved in arranging your own clinical relationships, during which you will gain the same type of hands-on experience the on-campus students would get in labs associated with many classes. These may take place at one or more clinics.
Most programs require a final-semester internship (also known as externship) of several hundred hours of practical clinical experience.
Monitoring of Your Education
Some programs require you to travel to the home campus a few times during the year to touch base, turn in forms, or for supervised hands-on training or testing.
The AVMA Committee's requirements for proctoring of your education, progress, and examinations are strict—for your benefit and the protection of the clinic where you study. Mentors and instructors must vouch for your progress. Their reputations are on the line, and their signatures are on forms and documents. They are required to follow closely the guidelines set forth by the AVMA.
Exams are usually taken at home via a secure lockdown browser. Some schools may prefer to use approved proctored locations such as nearby colleges, K-12 schools, commercial learning centers, military bases, or libraries.
Some programs require video evidence of the facility and equipment, as well as video to document your skills.