Wyoming has long been known for its love of animals. Ranches and farms dot the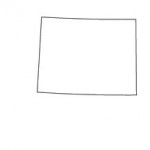 landscape with animals of all kinds including small pets such as cats, dog, ferrets, hamsters, guinea pigs and birds. Also included are cattle, milk cows, pigs, sheep, llamas as well as exotic animals and wildlife. At one point or another, all of these animals will require preventative care and/or medical care and nursing.
SPONSORED LISTINGS
Featured Programs: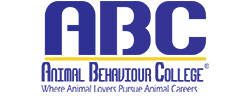 Earn your Online Bachelor of Science in Applied Biological Sciences – Preveterinary Medicine.
Selected Campus Locations:

With Penn Foster's online and accredited veterinary programs, you can learn the skills to help you take the first step toward a career working with animals.
Selected Campus Locations: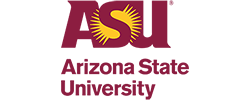 Earn your Online Bachelor of Science in Applied Biological Sciences – Preveterinary Medicine.
Selected Campus Locations:
Selected Programs:

Unlike most states, Wyoming does not require you attend a Veterinary Technician program nor does it require certification, registration or licensure for Veterinary Technicians to work in the state.
Important Qualities to Become a Veterinary Tech
According to The US Bureau of Labor & Industry website, the following personal characteristics will count heavily toward your successful career as a Veterinary Technician in Wyoming:
Communication skills. Veterinary technicians spend time communicating with supervisors, animal owners, and other staff. In addition, a growing number of technicians counsel pet owners on animal behavior and nutrition.
Compassion. Veterinary Technicians must treat animals with kindness and must be sensitive when dealing with the owners of sick pets.
Detail oriented. Veterinary Technicians must pay attention to details and be precise when recording information, performing diagnostic tests, and administering medication.
Manual dexterity. Veterinary Technicians must handle animals, medical instruments, and laboratory equipment with extreme care. They also do work such as dental cleaning, administering anesthesia, and taking x rays, among others.
Problem-solving skills. Veterinary Technicians need problem-solving skills in order to identify and communicate injuries and illnesses to the Veterinarian.
<!- mfunc search_btn -> <!- /mfunc search_btn ->
Employment Prospects in Wyoming
Job prospects in Wyoming are excellent. The United States Department of Labor, Bureau of Labor Statistics (BLS) estimates employment opportunities for Veterinary Technicians will grow 30% through 2022. This will add new jobs throughout the state in a variety of facilities.
Wyoming Veterinary Tech Salary
The average annual salary (as of May 2013) for a Veterinary Technician working in Wyoming is $24,000. Salaries can range from $18,000 to $34,000 depending upon your education, background and experience.
(Pay ranges are generally higher at universities, government and research facilities.)
Job Duties as a Veterinary Tech
Under the supervision of a licensed Veterinarian your tasks as a Veterinary Technician may include:
recording animal patient's medical history
maintaining treatment records
assisting with surgeries and other medical procedures

collecting blood, urine or stool samples for processing laboratory tests

developing radiographs and imaging

preparing animals and equipment for surgery

manage office records for animal hospitals providing treatment for routine problems

assisting the veterinarian with physical exams
performing anesthesia

administration of medications

recording temperature, pulse and respiration

dressing wounds

operating electrocardiographic equipment

sterilizing laboratory and surgical equipment

vaccinating animals

euthanizations when necessary

providing routine postoperative care

caring for companion animals

applying splints and other protective devices

helping to conduct research

weighing animals

performing intravenous feedings

maintaining inventory of pharmaceuticals, equipment and supplies
Potential Employers in Wyoming
University of Wyoming Department of Veterinary Sciences (Laramie)

Cheyenne Animal Shelter (Cheyenne)

Kindness Ranch Animal Sanctuary (Glendo)

Wheatland Animal Shelter (Wheatland)

St. Francis Animal Shelter (Buffalo)

Adopt a Pet (Rock Springs)

Black Dog Animal Rescue (Cheyenne)
You may also find employment at:
Small animal hospitals

Large animal hospitals

Zoos

Laboratory animal/research facilities

Veterinary teaching hospital

Rescue facilities

Emergency clinics
Veterinary Technicians can Also Specialize in These Disciplines:
Dental Technician

Anesthetist

Internal Medicine

Emergency and Critical Care

Behavior Technician

Zoological Medicine

Equine

Surgery

Clinical Practice

Nutrition

Clinical Pathology
You May Also Continue Your Education and Experience with These Specialties:
Anatomy and physiology

Anesthesiology

Nursing

Parasitology

Microbiology

Veterinary math

Hematology

Terminology

Radiology

Dentistry

Courses related to individual animals
Wyoming Veterinary Technician Program
The Veterinary Technician program in Wyoming takes 18 months to two years to successfully graduate. Your school will have financial aid information to help you with academic costs. Many traditional college financial aid including federal loans, grants and the GI bill are also available to qualifying students.
In addition, scholarships may be available from local philanthropic organizations, large business or private foundations. For example, The American Kennel Club and the Hartz Mountain Corporation provide annual scholarships specifically for Veterinary Technician students.
Wyoming Veterinary Technician Certification Requirements
The American Veterinary Medical Association (AVMA) created the Committee on Veterinary Technician Education and Activities (CVTEA) in 1972. The Committee oversees the accrediting programs that educate Veterinary Technicians capable of assisting veterinarians in a variety of ways.
Although Wyoming does not require you to be certified in order to work in the state, if you do decide to earn certification as a Veterinary Technician in Wyoming, the governing body is the Wyoming Veterinary Technician Association (WyVTA).
There are 217 accredited programs in the United States, with one in Wyoming. A successful graduate from this program is eligible to take the Veterinary Technician National Examination (VTNA).
(For more information on the Wyoming accredited program, click here.)
The Veterinary Technician National Examination
The Veterinary Technician National Examination (VTNE) is an exam administered by the American Association of Veterinary State Boards. To qualify for the exam you must have a degree from an AVMA/WyVTA accredited veterinary technician program. The exam is three hours long, has 150 questions, and costs $300.
Wyoming Veterinary Technician Association
National Association of Veterinary Technicians in America
For More Information Refer to These Resources: