The roles of a veterinary assistant and veterinary technician are both play key roles in the day-to-day functioning of a veterinary practice. However, those roles are not the same and here is a closer look at the differences between a Vet Tech and Vet Assistant.

SPONSORED LISTINGS
Featured Programs: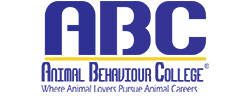 Earn your Online Bachelor of Science in Applied Biological Sciences – Preveterinary Medicine.
Selected Campus Locations:

With Penn Foster's Veterinary Technician Program, you'll learn the skills that will help you take the first step towards a career as a Veterinary Technician. (NAVTA) Approval
Selected Campus Locations: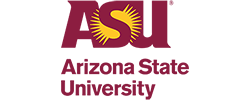 Earn your Online Bachelor of Science in Applied Biological Sciences – Preveterinary Medicine.
Selected Campus Locations:
Selected Programs:

Education
There are different types of educational training involved on the way to becoming a veterinary technician or veterinary assistant. Vet techs have to undergo more extensive training and that equates to an education that last two years, when attending on a full-time basis. The educational path is designed to conclude with a Veterinary Technology Associate's Degree of Applied Science. This degree is offered by many junior colleges and even select four-year institutions. Some of the subject areas that are covered through this educational path include vet pathology, biochemistry, clinical practices, animal behavior, and animal pharmacology. Vet techs must also complete a set amount of observation hours as part of their curriculum.
Meanwhile, no college degree is needed to work as a veterinary assistant. Most vet assistants earn certifications from post-secondary schools, such as community colleges, technical institutes and vocational schools. The length of these vet assistant programs typically last anywhere from six months to a year. The areas that are covered include an introduction to medical terminology, proper restraining techniques, breed identification, and ways to administer medicine.
Job Duties and Requirements of Vet Techs and Vet Assistants
The job duties of a veterinary assistant are rather extensive, although they are not as technical as the duties of a veterinary technician. Veterinary assistants assume both clerical and clinical responsibilities. The clerical side includes customer service responsibilities, such as scheduling appointments, requesting pet records from other facilities and issuing customer bills. Vet techs have different kinds of clerical duties that extend to maintaining records in regards to animal treatments and medications.
Vet techs could be compared to nurses in human care while vet assistants would be more along the lines of a CNA (Certified Nursing Assistant). Vet techs have the authority to take x-rays, assist in surgery, and process tissue samples. Vet assistants typically ensure the conditions are ready for vet techs as they are required to clean animal cages, sanitize examination rooms and feed animals.
<!- mfunc search_btn -> <!- /mfunc search_btn ->
Pay Rate
Because of the upgrade in education and job duties, vet techs earn a higher annual salary than vet assistants. The average salary for a veterinary technician in the United States starts at $33,280 can go up to as much as $47,410 annually. Vet assistants can expect to earn salaries that average out at $24,360, although some vet assistants can make upwards of $38,000 annually.
Licensing For Vet Techs and Vet Assistants
Currently, there are no kinds of stipulation or guidelines that requires veterinary assistants to be licensed in their respective state of employment. However, things are a bit different for vet techs. Each state's Board of Veterinary Medicine is entrusted with setting the requirements for a vet tech license. Before gaining employment, vet techs must obtain a license and present it to an employer before they are hired. Issuance of a license requires vet techs to have earned an associate's degree and also registered a passing score on the statewide examination.
When hiring a vet assistant, it is up to the individual employers to set their own criteria for the hiring process. Vet assistants can hold certifications, which prove that they completed a training program. However, those certifications are not considered the same as licenses.
Specialty Areas
Vet assistants are often asked to perform a wide array of duties within a veterinary practice and many practices label that versatility as invaluable. Vet techs have actual specialty areas which require a little more training and education. For example, veterinary technicians can undergo specialized training in areas such as internal medicine, zoological medicine, emergency care, dental technology, anesthesia and more.
Career Paths for Vet Techs and Vet Assistants
Obtaining a job as a vet assistant can prepare individuals for a career as a vet technician, which is often the natural progression. Meanwhile, vet techs often go on to earn a four-year degree in animal science, while others have aspirations of becoming a veterinarian. Even though the specifics of each job are different, both are ways to begin an upward journey through the veterinary field.