The pathway to becoming a veterinary assistant lies through a specialized training program at a post-secondary school. There are a number of vet assistant schools and programs located throughout the United States. Completing one of these programs can fast-track students into a new career. In a year or less, students can gain all the skills needed to work as a veterinary assistant.
Sponsored Listings
SPONSORED LISTINGS
Featured Programs: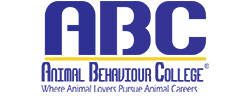 Earn your Online Bachelor of Science in Applied Biological Sciences – Preveterinary Medicine.
Selected Campus Locations:

With Penn Foster's Veterinary Technician Program, you'll learn the skills that will help you take the first step towards a career as a Veterinary Technician. (NAVTA) Approval
Selected Campus Locations: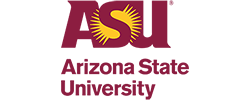 Earn your Online Bachelor of Science in Applied Biological Sciences – Preveterinary Medicine.
Selected Campus Locations:
Selected Programs:

Schools offering Vet Assistant programs
There are many different post-secondary schools that offer a veterinary assistant certificate. These are typically non-degree programs that take a year or less to complete. Numerous community colleges, adult learning centers, vocational schools and technical institutes all offer veterinary assistant education. Most schools have an application process that is rather simple and very few require incoming students to take placement tests. Every state is home to multiple schools that offer veterinary assistant training programs.
Vet Assistant Education Prerequisites
There is no mandated education required in order to become a veterinary assistant, as there are no required licenses or certifications necessary in order to perform the job. This does not mean that you should not prepare yourself for this position, however.
No post-secondary school training or prior animal-related work experience is required to begin a veterinary assistant program. Most schools require students to be at least 18 years of age. Many programs also recommend that applicants hold a high school diploma or GED equivalency.
Most animal health care facilities require some kind of training when looking to hire new veterinary assistants. Those who have completed veterinary assistant training or programs generally increase their chances of landing a job as a veterinary assistant. That education enables them to step right into a position and be of immediate service to an animal healthcare team.
Vet Assistant Program Coursework
Those who begin taking classes in a veterinary assistant program will learn a wide variety of skills. The coursework is divided up into classroom instruction, combined with hands-on practical learning as well. In the midst of that training, students will learn the following skills:
Proper restraining techniques
Medical terminology
Surgery Prep
Veterinary administrative procedures
Emergency care
Small animal nursing
Most programs offer externships where students will actually be able to work with pets in real situations. This provides a real world setting in which students can fine tune the skills they will be required to use every day on the job as a vet assistant. 
Continuing Education for Veterinary Assistants
Veterinary assistants can use this type of education as a stepping stone towards another position in the veterinary field. There is the option of continuing their training to become a veterinary technician. Some schools even allow graduates of their vet assistant program to transfer credits into their respective veterinary technology program. Those looking to embark on a career as a veterinarian are also recommended to gain working experience before being admitted to a veterinary college. Working as a veterinary assistant will meet that requirement and provide valuable job experience.
Veterinary Assistant Certification
Although certification is not required in order to be a veterinary assistant, if you complete specific accredited programs, you will be eligible to sit for a national certification exam. Students can aspire to become an Approved Veterinary Assistant (AVA) as sanctioned by the NAVTA (National Association of Veterinary Technicians of America). This is a higher-level certification, recognizing the quality of the institution offering that training.
In 2010, the NAVTA established a veterinary assistant approval program that placed a distinction upon programs that met their standards in terms of education for vet assistants. For prospective students who want to learn more about an NAVTA Approved Veterinary Assistant Program, a list can be found here. Four online programs have also been approved and are included in that list. They are:
As mentioned above, unlike some veterinary job distinctions, there is no license required to work as a veterinary assistant. It is up to each hiring facility to set its own criteria for the position of veterinary assistant. Certificates do not double as licenses, although certificates do carry a lot of influence with most employers. Many animal healthcare facilities will require their veterinary assistants have completed some type of formal training. This will not only prepare vet assistants for their future endeavors on the job, but it will also make them more appealing to potential employers.
Vet Assistant School Tuition
Students looking to pursue a career as a veterinary assistant can expect to pay much less in tuition than students enrolling in other kinds of programs at a post-secondary school. Different schools have different payment options and many offer financial aid options to those who qualify. Some schools even offer discounts, grants and scholarships to those looking to enter into a veterinary assistant training program. Some schools include the cost of books in the overall price of tuition. Some online programs are also available and many schools do not charge additional fees for out-of-state students.
Duration of Vet Assistant Programs
The amount of time students are required to spend in a veterinary assistant training program differs according to each curriculum. Some can last up to 12 months while others are shorter in duration. There are some programs that last between 6 and 12 months. There are also full-time and part-time options available.
Not every veterinary assistant program requires its students to complete the entirety of their coursework at the fastest possible pace. That has allowed students to maintain working careers while attending a training program in their spare time. When deciding upon a veterinary assistant program, it is important to consider how much time it is going to take to complete all of the course requirements, as that could be a deciding factor when choosing the right program for you. Many vet assistants begin working right after finishing their program.
Resources for Veterinary Assistants
American Society of Animal Science– This organization promotes the discovery, sharing and application of scientific knowledge about the care and responsible use of animals to enhance the health and well-being of animals and humans.
American Board of Veterinary Practitioners– This association of veterinary practitioners is committed to the wellbeing of animals and those who care for them.
World Small Animal Veterinary Association– This organization is designed to enhance the health and welfare of companion animals around the world.
United States Animal Health Association – This science-based, non profit voluntary organization protects animal and public health through a variety of avenues.
National Student Veterinary Emergency & Critical Care Society – This organization promotes the education and involvement of veterinary students in all aspects of emergency and critical care medicine.