If you have a passion for the welfare, health and well-being of animals, you should consider a veterinary career. There are many careers to choose from besides veterinarian. Veterinary technicians, veterinary technologists, and veterinary assistants are all important parts of the animal health care team. According to the Bureau of Labor Statistics, jobs within the veterinary field are increasing faster than the rate of increase for other jobs. Jobs for veterinarians and veterinary technicians are projected to increase by 16 percent from 2019 through 2029. This is faster than the projected average increase for all other occupations.
SPONSORED LISTINGS
Featured Programs: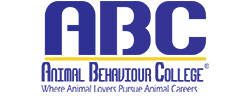 Earn your Online Bachelor of Science in Applied Biological Sciences – Preveterinary Medicine.
Selected Campus Locations:

With Penn Foster's online and accredited veterinary programs, you can learn the skills to help you take the first step toward a career working with animals.
Selected Campus Locations: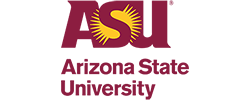 Earn your Online Bachelor of Science in Applied Biological Sciences – Preveterinary Medicine.
Selected Campus Locations:
Selected Programs:

Whether your goal is to become a veterinarian, who is the animal doctor, the decision maker in patient care; or a vet tech, who acts as the assistant to the veterinarian and nurse to the animals; you will have made a wise choice for your future career. Here, we will discuss the similarities and differences between veterinarians and veterinary technicians.
Schooling for Veterinarians vs. Education for Vet Techs
The biggest difference that most people think of when comparing veterinarians and veterinary technicians is the amount of education necessary for each profession. Veterinarians require much more schooling than veterinary technicians. On average, veterinarians must attend school for four years of undergraduate study, then four years of study in a college of veterinary medicine accredited by the American Veterinary Medical Association (AVMA). A list of accredited veterinary colleges may be found here. Upon graduation from a veterinary college, you will obtain a Doctor of Veterinary Medicine (DVM) degree.
Veterinary technicians, on the other hand, must complete a minimum of an associate of applied science degree program (usually two years in duration). This degree should be attained at a school that holds accreditation by the American Veterinary Medical Association (AVMA)'s Committee on Veterinary Technician Education and Activities (CVTEA). There are more than 200 accredited programs, found here. Vet techs may choose to obtain a bachelor's degree, but this is not a necessity.
After completing eight years of education, veterinarians must pass national and state board examinations before becoming licensed to practice, including the North American Veterinary Licensing Examination (NAVLE). They must complete a certain number of continuing education credits each year in order to maintain their license.
Veterinary technicians must also meet the licensing and continuing education requirements of the state in which they intend to practice. This includes passing the Veterinary Technician National Exam (VTNE).
Because a veterinarian's schooling is much more intense and longer in duration, it costs more than that of a vet tech – approximately ten times more. However, in comparison, the salary for a veterinarian is also about three times higher than the salary of a vet tech.
Find Vet Tech Info for Your State
Although they are much shorter in duration than veterinarian education programs, veterinary technician education programs differ in cost from state to state. Each institution  has its own program curriculum, with general concepts similar throughout. At the conclusion of the vet tech education program, you will be awarded an associate degree, and, upon passing the necessary examinations, can begin your career as a veterinary technician.
Job Duties for Veterinarians vs. Vet Tech Job Responsibilities
Veterinarians, being animal doctors, have greater responsibilities than veterinary technicians. Hence, they must complete longer years of required schooling, but they earn greater salaries for their work. Some of the job duties of a veterinarian include (but are not limited to):
Examining animals to assess physical health
Diagnosing health problems in animals
Treating and dressing wounds in animals
Performing surgery on animals
Testing for and vaccinating against diseases in animals
Operating medical equipment in the diagnosis and treatment of animals
Prescribing medications to animals to treat conditions and diseases
Advising animal owners on an animal's general care, medical conditions, and treatments
Euthanizing animals
Additionally, there are specialized types of veterinarians, including companion animal veterinarians (who generally treat smaller domesticated animals like cats and dogs); large animal veterinarians (who often treat horses and farm animals); food animal veterinarians (who work with farm animals who are raised to be food sources, like cows and pigs); and food safety and inspection veterinarians (who inspect and test livestock and animal products for disease).
Veterinary technicians are an important part of the animal health care team. Their duties are in support of the veterinarian, and usually include (but are not limited to):
Observing behavior and physical condition of animals
Providing nursing care or emergency first aid to injured or recovering animals
Bathing animals, clipping nails or claws, brushing or cutting animals' hair or fur
Restraining animals during medical exams or procedures
Administering anesthesia to animals and monitoring their responses
Taking x-rays of animals and collecting and performing laboratory tests
Preparing animals and instruments for surgery
Administering medications, vaccines and treatments prescribed by a veterinarian
Collecting and recording case histories of animals
Those who are interested in a career in veterinary medicine should first consider becoming a vet tech. If a vet tech later wishes to become a veterinarian, they will have the experience, inside knowledge, and a good start on the required education. Some of the class credits and/or experience gained as a vet tech should fulfill the prerequisites for a veterinarian's education.
Veterinarians and veterinary technicians are both careers that are professionally rewarding. Each career has its own ethical code of conduct that must be followed. Becoming a member in a professional organization (such as those listed in the Resources section below) will  help to increase your skills and keep your knowledge of your profession current
Licensing for Veterinarians and Vet Techs
As touched upon in the Education section above, both veterinarians and veterinary technicians must meet national and state licensure requirements in order to practice. Veterinarians working in all U.S. and Canadian jurisdictions must pass the North American Veterinary Licensing Examination (NAVLE), administered by the International Council for Veterinary Assessment (ICVA). It consists of 360 multiple-choice questions and is offered in November/December and April. The test is quite expensive, with the fee for the 2020-21 testing cycle set at $690.
Check your state's veterinary rules and regulations, as you might have to pass state-specific exams prior to becoming licensed to practice in that state as well. These can include clinical competency exams and/or jurisprudence exams.
After passing the NAVLE, you must fulfill continuing education (CE) requirements in order to maintain your veterinary license. Again, rules vary from state to state, Check the American Association of Veterinary State Boards (AAVSB) website to find links to your state's regulatory board. The AVMA also helps in determining what CE is required and providing CE opportunities both in-person and online.
Veterinary technicians must pass the Veterinary Technician National Exam (VTNE) prior to licensure. This consists of 200 multiple-choice questions. Some states also require passing a state licensure exam. Check the AAVSB link above for your state's requirements. Vet techs, too, must fulfill CE requirements to maintain licensure.
Potential Salaries and Job Prospects for Vet Techs and Veterinarians
Veterinarians earn higher salaries than vet techs. As of May 2019, the BLS notes that the average veterinarian salary in the U.S. is $104,820. By way of comparison, the average veterinary technician salary in the same time period is $35,320. Job prospects for both veterinarians and veterinary technicians are expected to increase between 2019 and 2029. During that period, it is projected that 18,300 new vet tech jobs, and 14,200 new jobs for veterinarians, will become available.
Resources for Prospective Veterinarians and Vet Techs
Joining a professional organization can help you to further your career possibilities, through networking and keeping up-to-date with the latest in animal health. Examples of some professional organizations for veterinary technicians and veterinarians include: