A future as a veterinary assistant in Wisconsin can be achieved by completing the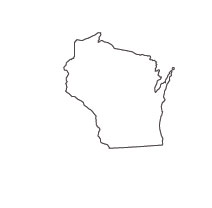 following five steps.
Sponsored Listings
SPONSORED LISTINGS
Featured Programs: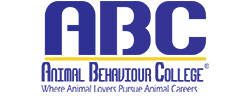 Earn your Online Bachelor of Science in Applied Biological Sciences – Preveterinary Medicine.
Selected Campus Locations:

With Penn Foster's Veterinary Technician Program, you'll learn the skills that will help you take the first step towards a career as a Veterinary Technician. (NAVTA) Approval
Selected Campus Locations: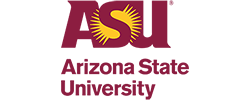 Earn your Online Bachelor of Science in Applied Biological Sciences – Preveterinary Medicine.
Selected Campus Locations:
Selected Programs:

Veterinary Assistant Careers in Wisconsin
The most recent estimates from the U.S. Bureau of Labor Statistics have concluded that the average salary of a Wisconsin veterinary assistant is $25,180 annually. That does not mean that amount is the same throughout every part of the state. Veterinary assistants in Milwaukee and Janesville have reported higher average salaries, which stretch as high as $29,000 annually. Meanwhile, vet assistants in the cities of Madison, Appleton and Kenosha typically earn average salaries that exceed $28,000 per year. The state of Wisconsin is one that is seeing its veterinary field starting to grow at a more rapid rate. Each year, there continues to be an increase in the number of vet assistants and those projections show a 4% total increase by the year 2024. New veterinary practices have been opening, while existing ones have been expanding to deal with the upsurge of business throughout the state of Wisconsin. The availability and affordability of preventative pet care has also contributed to a higher amount of spending by pet owners, which is at an all-time high. The city of Madison currently has the highest concentration of vet assistants in Wisconsin while the Milwaukee area is not far behind. The remaining vet assistants are spread out fairly evenly within the rest of the state.
What job duties the position of a veterinary assistant may include:
Animal healthcare teams thrive on teamwork and that has forced them to rely on veterinary assistants in more than a few ways. Vet assistants attend to so many different duties that are often invaluable parts of veterinary practices. That ability has allowed veterinary assistants to enjoy long-lasting and stable careers in at all different types of veterinary facilities.
A brief glimpse at some veterinary assistant job duties:
Client interacting
Coordination of follow-up appointments
Making pet records requests to other providers
Overseeing in-house inventory control
Sanitizing necessary equipment and surgery area
Prepping exam rooms
Assisting vets with prescription filling
Updating the medical records of current clients
Cage cleaning
Post-operative care
Animal lifting and exercising
Applying animal restraint techniques
Administrative duties
Those are not the entirety of the tasks that a Wisconsin veterinary assistant is asked to perform on a regular basis. This is further proof of the tremendous value they bring to an animal healthcare team.  

1. Meet Wisconsin Education Requirements
Starting out an education as a veterinary assistant in Wisconsin does not require a high school diploma or GED equivalency. However, either of those come in handy throughout the educational process.  The education offered to vet assistants in Wisconsin is designed by each individual institution. That also applies to the guidelines for admission. On-campus and distance learning programs will admit students and then ask them to complete a program that usually spans a few months. Wisconsin does not require vet assistants need to earn an AVA (Approved Veterinary Assistant) distinction to work within the state. However, earning an AVA can open up a lot of new professional opportunities for veterinary assistants in Wisconsin.

2. Find a Veterinary Assistant Training Program
Enrolling in a Wisconsin veterinary assistant training program is part of the process that leads to gaining employment. Wisconsin veterinary assistants rely heavily on the knowledge and skills they attained through their educational training. Programs are constructed by each teaching institution while experienced veterinary assistants serve as the instructors. The coursework is primarily classroom instruction that focuses on key areas of being a vet assistant, such as an introduction to medical terminology, breed identification, animal restraint techniques, handling lab specimens, post-operative care, administering medications and much more.
A few veterinary assistant campus and online programs in Wisconsin:
Milwaukee Career College
3077 N Mayfair Rd
Wauwatosa, WI 53222
Phone: 800-645-5157
Gateway Technical College
Kenosha Campus
3520 – 30th Avenue
Kenosha, WI 53144
Phone: 800-247-7122
Moraine Park Technical College
235 North National Avenue
Fond du Lac, Wisconsin, 54936
Phone: 800-472-4554  
Finding a NAVTA approved program:
For a long time, there were many veterinary assistant training programs throughout the United States, but no way of recognizing the higher quality ones. That led the National Association of Veterinary Technicians in America (NAVTA) to establish a veterinary assistant approval program in 2010. The NAVTA set forth guidelines for what a veterinary assistant training program should be. Those who are seeking out information about one of these NAVTA Approved Veterinary Assistant Programs can find a list here. There are currently 36 approved programs in the U.S. and Canada, and 4 approved programs of the online variety.

3. How to Become an Approved Veterinary Assistant in Wisconsin 
Becoming an approved veterinary assistant (AVA) in Wisconsin is not mandatory, but is a valuable asset to have. There are no approved programs within Wisconsin, although the VetMed Team offers approval options for experienced and novice veterinary assistants. The following section explains each of those options that conclude with the title of approved Wisconsin veterinary assistant.
What is a Wisconsin approved veterinary assistant (AVA)?
The Approved Veterinary Assistant (AVA) distinction is a national certificate awarded to veterinary assistants.
What are the approved available options by the NAVTA in Wisconsin?
Externship Option: To be eligible, individuals must not be currently employed in a veterinary practice, but should be seeking employment. The training is provided at an actual veterinary practice, which is being prioritized by most veterinary hospitals and practices.
Experiential Learner: To be eligible, an individual must be working as a veterinary assistant in Wisconsin for a 20-hour weekly minimum in a full-service veterinary practice.
Veterinary Assistant Program: To be eligible, an individual needs to be working as a Wisconsin veterinary assistant and fulfill the weekly requirement of 20 hours in a veterinary practice.
Once you complete an approved option.
By fulfilling each component of an approved option, you will be eligible to take the AVA examination that aligns with that option. A code is issued and you can then set the terms and conditions for your examination.
After passing the approved veterinary assistant examination in Wisconsin.
Attaining a passing grade will allow you to be processed and receive a certificate. Congratulations are necessary because you have just become an approved Wisconsin veterinary assistant.
Staying current as a Wisconsin AVA.
Your Wisconsin AVA certification will have to be renewed every 2 years. Proof of ongoing education is also required over the next 2 years. 
4. What's After Schooling or Becoming an AVA?
After going through and completing all requirements that come with the approved veterinary assistant distinction in Wisconsin, you can expect new opportunities to come your way. Veterinary practices are including the approved veterinary assistant certification in more and more of their job listings. This is a way of getting some kind of preliminary assurance when hiring new veterinary assistants.  An AVA often puts their mind at ease and adds to the overall credibility of animal health care teams. Below are just a few of the potential employers located throughout the state of Wisconsin. 
Potential Veterinary Assistant Employers in Wisconsin: 
VCA (Veterinary Centers of America)
The VCA is known for establishing a high-quality of care in its nationwide band of hospitals. A continual commitment to advanced veterinary care is evident in the VCA's collection of more than 750 hospitals across the United States. Here is a look at the Wisconsin VCA locations.
1480 Sand Lake Road
Onalaska, WI, 54650
608-783-5449
918 W. Sunset Drive
Waukesha, WI, 53189
262-547-0871
10827 W. Oklahoma Avenue
West Allis, WI, 53227
414-541-6440
1480 Sand Lake Road
Onalaska, WI, 54650
608-783-5449
1501 6th Street
Wausau, WI, 54403
715-848-5326
VETCO Wellness Centers and Vaccination Clinics inside PETCO
VETCO consists of animal health professionals who display a commitment to providing top-quality preventative health care for pets. VETCO has established a reputation for providing affordable and quality animal healthcare. VETCO also works to advance the careers of veterinary professionals by continuing to strengthen its relationships with veterinary practices and teaching institutions.
Located in Oshkosh Petco
1935 South Koeller Street
Oshkosh, WI 54902
920-232-9444
Located in Plover Petco
1220 Commons Circle
Plover, WI 54467
715-295-0267
Located in Green Bay Petco
2515 West Mason Street
Green Bay, WI 54303
920-490-0440
Located in Janesville Petco
2900 Deerfield Drive
Janesville, WI 53546
608-741-1534
Located in Germantown Petco
N96 W18794 County Line Road
Germantown, WI 53022
262-253-3793
If you do not have a lot of experience working with animals, then you could try out the option of volunteering or interning. Both of those routes could help in your quest to find a job as a veterinary assistant in Wisconsin.

5. Advancement Opportunities and Continuing Education for Wisconsin Veterinary Assistants
If you currently find yourself working as veterinary assistant but do not have the approved veterinary assistant (AVA) to your credit, then this is your chance to begin moving forward.  An approved veterinary assistant generally receives numerous advantages over those who are without any credentialing.
This is a chance for immediate career advancement and that could even lead to a continual climb to the role of veterinary technician. Maintaining career education could also develop the long-term goal of becoming a veterinarian.
Veterinary Assistant Resources in Wisconsin
American Veterinary Medical Association (AVMA)
Wisconsin Veterinary Medical Association
Wisconsin Veterinary Technicians Association
Wisconsin Veterinary Assistant Jobs
SPONSORED LISTINGS
Featured Programs: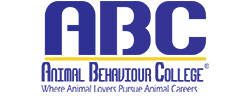 Earn your Online Bachelor of Science in Applied Biological Sciences – Preveterinary Medicine.
Selected Campus Locations:

With Penn Foster's Veterinary Technician Program, you'll learn the skills that will help you take the first step towards a career as a Veterinary Technician. (NAVTA) Approval
Selected Campus Locations: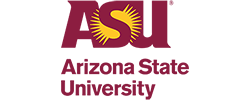 Earn your Online Bachelor of Science in Applied Biological Sciences – Preveterinary Medicine.
Selected Campus Locations:
Selected Programs: