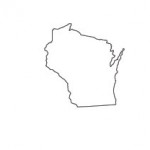 "Animal lover. The ability to compassionately care for sick and injured animals of all kinds" are the two most important traits for a successful career as a Veterinary Technician in Wisconsin.
Since 1972 when the American Veterinary Medical Association (AVMA) created the Committee on Veterinary Technician Education and Activities (CVTEA), Wisconsin has consistently held high standards and rigorous training in order to become a Veterinary Technician licensed to work in the state.
SPONSORED LISTINGS
Featured Programs: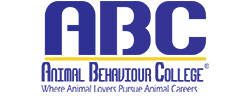 Earn your Online Bachelor of Science in Applied Biological Sciences – Preveterinary Medicine.
Selected Campus Locations:

With Penn Foster's Veterinary Technician Program, you'll learn the skills that will help you take the first step towards a career as a Veterinary Technician. (NAVTA) Approval
Selected Campus Locations: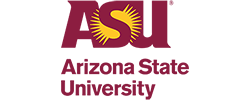 Earn your Online Bachelor of Science in Applied Biological Sciences – Preveterinary Medicine.
Selected Campus Locations:
Selected Programs:

What are Job Prospects for a Vet-Tech in Wisconsin
According to the Bureau of Labor Statistics, opportunities for jobs as a licensed Veterinary Technician will grow up to 30% by 2022, with the potential for adding 25,000 new jobs. These new positions will be in small pet animal clinics in cities to large animal practices on ranches and farms to exotic animal rescue and rehabilitation sanctuaries. Licensed Veterinary Technicians can also find work in research laboratories, medical specialty clinics, shelters, teaching colleges, non-profit organizations, and in the government and the military.
<!- mfunc search_btn -> <!- /mfunc search_btn ->
What are Salary Expectations?
As in other states, salary and wages depend on location. Clinics in large cities usually pay more than rural practices. Much depends, also, what kind of animals you are working with. You can expect, however, to start around $21,000 a year fresh out of school with your Associates' Degree with a salary range from $21,000 to $44,000 per year. According to Bureau of Labor Statistics, the average salary for a Veterinary Technician in Wisconsin is $31,000 per year.
What are the Duties of a Vet-Tech in Wisconsin
As a Licensed Veterinary Technician your tasks will include, among others, radiographic procedures, surgical assisting and anesthesia, care of wounds (inserting IV catheter, bandaging, removing sutures, etc), medication preparation and administration by needle, mouth or topical.
Other tasks the Veterinary Technician performs are:
Gathering blood, urine, tissue samples for lab analyses

Radiographic and imaging procedures

Restraining animals during examinations

Dental hygiene, cleaning teeth

Feeding animals

Record keeping

Office procedures

Communicating effectively with owners
The Vet Tech can also apply specialized training in:
Surgery

Internal Medicine

Behavior Modification

Dental Technician

Emergency and Critical Care nursing

Zoological and Exotic Animal Medicine

Clinical Practice

Equine Medicine

Clinical Pathology

Anesthetist

Animal Nutrition
What are the Requirements to Become a Licensed Vet-Tech in Wisconsin
You must be 18 years or older.

You must be able to lift 50 pounds.

You must be able to distinguish color

You must be of good hearing and vision.

You must successfully complete the 2-year Veterinary Technologies course work including internship and graduate with an Associate's Degree of Applied Science.

The school must be approved and accredited by the American Veterinary Medical Association and the Wisconsin Veterinary Examining Board which is tasked with over-seeing regulations for vets and vet techs in the state of Wisconsin.
You will need to take and pass the Veterinary Technician National Examination and the Wisconsin Rules and Statutes test. This exam covers vet tech rules and laws in the state.

You will also have to renew your license every two years. To renew, you must have completed at least 15 hours of continued education.
Accredited Wisconsin Veterinary Technology Programs
Wisconsin has 2 accredited 2-year programs. Your coursework and hands-on training will expose you to a variety of animals including small animals (cat, dogs, ferrets, birds, hamsters); zoo or exhibition animals (lions, tigers, bears and more) and large animals on farms and ranches such as horses, goats, pigs, cattle, llamas and turkeys.
You will also have an opportunity to work with exotic animals like eagles, lizards, snakes, owls, hawks, vultures, eagles, and hawks. Also, lab animals including mice, rats and guinea pigs.
(For List of Accredited Wisconsin's Veterinary Technology Programs click here)
Veterinary Technology Coursework
Working toward your degree as Associate of Applied Science will obviously be heavy on hard science. An example of classes are Lab Animal Science, Veterinary Medical Terminology, Animal care and Management, Principles of Animal Biology and Introductory Zoology.
You will also study Animal Disease, Animal Pharmacology, Veterinary Clinical Pathology, Veterinary Office Procedures, Animal Control Management, Life Science Chemistry and/or General, Organic & Biological Chemistry, Surgical Nursing, Animal Nursing and Animal Anatomy & Physiology
As your studies progress the following are examples of other coursework: Pharmacology, Advanced Topics in Veterinary Medicine and Diagnostic Imaging
Wisconsin requires that you also successfully complete an Internship as a working Veterinary Technician. As an intern, under the supervision of veterinarians, you can apply to positions that you are particularly interested in. These include:
Small & large animal hospitals

Laboratory animal research facilities

Veterinary teaching hospitals

Rescue & rehabilitation sanctuaries

Emergency clinics

Mobile Clinics
Examples:
Milwaukee Emergency Center for Animals (Milwaukee)
Animal Haven Zoo & Sanctuary (Weyauwega)
Avian & Exotic Animal Care (De Pere)
How Long is the Program and How Much Does it Cost?
Veterinary Technician programs in Wisconsin take two years to complete. Some allow you to spread it out over three years. Tuition assistance may be available, there are scholarships set up by businesses or private foundations and/or traditional loans you may qualify for. An example, the American Kennel Club and the Hartz Mountain Corporation grant annual scholarships specifically for veterinary technician students.
Each Veterinary Technician college in Wisconsin has Student Aid information. Also, you can discuss your specific financials needs and your coursework with your Student Guidance Counselor.
Potential Employers
Public Health Madison & Dane Counties Animal Services (Madison)
Humane Animal Welfare Society – No Kill (Waukesha)
Professional Wildlife Removal (Dane County)
Lakeland Animals Shelter (Delavan)
MDACC: Domestic Animal Control Commission (Milwaukee)
Neenah Animal Shelter (Neenah)
Wisconsin Animal Control & Wildlife Removal (24 locations throughout Wisconsin)
VCA Associates in Pet Care Animal Hospital (Waukesha)
Testing and Licensing
The Veterinary Technician National Examination (VTNE) is administered by the American Association of Veterinary State Boards. To qualify, you must have a degree from an AVMA/WVTA accredited veterinary technician program.
The exam costs $300, is three hours long and has 150 questions. If you take the exam in Wisconsin, results will automatically be forwarded to the Wisconsin Veterinary Examining Board (WVTA), the organization that handles certification and maintenance of certification requirements in Wisconsin.
After Completing Education and Passing Exams – Now What?
Your school will have assistance available to you while looking for a job. Also, the Committee on Veterinary Technician Education and Activities (CACVT) has an active job posting page separated into geographic regions. The National Association of Veterinary Technicians in America (NAVTA), an organization that represents and promotes the profession of veterinary technician, has a wealth of resources for you in their website's Career Center page
Continuing Education and Staying Current
The CACVT website has guidelines and requirements for the required continuing education to keep your certification current.
You Can Also Refer to:
Wisconsin Veterinary Medical Association
National Association of Veterinary Technicians in America
Wisconsin Department of Safety & Professional Services
Career Opportunities
As a Licensed Veterinary Technician working in the state of Wisconsin, increasing job opportunities and the potential for salary prospects are all in your favor.