Follow the step by step process below to begin your journey of becoming a veterinary
assistant.
1.Washington Education Requirements
2.Finding a Veterinary Assistant Training Program
3.How to Become an Approved Veterinary Assistant in Washington
4.What's After Schooling or Becoming an AVA?
5.Continuing Education and Advancement Opportunities for Washington Veterinary Assistants
Sponsored Listings
SPONSORED LISTINGS
Featured Program:

If you love working with animals, take the first step toward a new career as Veterinary Assistant with the NAVTA-approved Veterinary Assistant program at Penn Foster. Take affordable classes online - at your own pace - and apply what you've learned through a hands-on externship training at a veterinary practice of your choosing.
Selected Campus Locations:
Veterinary Assistant Careers in Washington
The BLS (Bureau of Labor Statistics) as of 2014 reported 73,400 veterinary assistants currently working nationwide. According to U.S. Department of Labor, Washington has currently 2,540 vet assistants employed as of 2014 and a projected 3,210 by 2024. That is a state percentage growth of 26 percent, with over 130 job openings. The average mean annual salary for veterinary assistants in Washington is $27,100 as of 2015. Although some Washington veterinary assistants may earn as low as $21,000, the highest paying up to $35,800. Veterinary assistants employed in the Seattle and Bellevue area earned the highest wages at 36,690. Other areas of Washington which veterinary assistants earned higher than average median wages include Vancouver area, at $36.060 and Bellingham, at $33,620. The information below will give you an upper hand when looking for employment, along with preparing you for possible career advancements.
What your position as a veterinary assistant may include:
Veterinary assistants play an integral part of the animal healthcare team. Assistants have a very wide range of responsibilities to deal with daily. Veterinary assistants strive to make it possible, for team members to focus solely on their positions and responsibilities at hand.
A brief look into some veterinary assistant responsibilities:
Greet clients
Schedule appointments
Discharge clients
Request records and information from other veterinary facilities
Performing inventory control
Sterilize instruments & sanitize supplies using appropriate methods
Maintain operating room sanitation and care
Helping to fill scripts
Keeping exam rooms cleaned and prepped
Updating medical records
Water and Prepare food/prescription diets – be aware of any special dietary needs
Walking of animals
Keeping cages clean
 Many more responsibilities than most realize, in Washington or any state veterinary assistants are a pivotal part of the team.

 1. Washington Education Requirements
Although currently there is no educational requirement to become a veterinary assistant, potential employers and practices may give preference to those with a GED or high school diploma. If in high school, you may find veterinary assistant programs being offered at your school, or associate distance learning programs. Another option is a college certificate program through a campus or online. Although there is no Washington State or national requirement to be a certified AVA (Approved Veterinary Assistant) you may want to take this into consideration. Getting AVA Certification may increase your chances of employment considerably.

2. Finding a Veterinary Assistant Training Program
Veterinary assistant education and training programs prepare students to be a valuable member of the animal healthcare team. Veterinary assistant programs provide detailed instruction in the behavior, care, and treatment of animals relevant to working in veterinary and other professional practices nationwide. In programs students learn; medical terminology, breed identification, proper lifting and restraining techniques, how to give medications, safely handling chemicals and much more.
 A few veterinary assistant campus and online programs in Washington:
 NCTA (Northwest Career & Technical Academy)
Mount Vernon Campus, Quall Center
2205 West Campus Place
Mount Vernon, WA 98273
360.848.0706 phone
360.848.7586 fax
Program Instructor: Ms. Sharon Lane
Phone: 360 848.0706
Email: mailto:[email protected]
Renton Technical College (RTC)
3000 NE 4th St.
Renton, WA 98056
Phone: (425) 235-2352
Program Instructor: Laura Roede
Adjunct Faculty – Veterinary Assistant
Veterinary Assistant
(425) 235-2352 x2039
Lower Columbia College
1600 Maple St.
Longview, WA 98632
(360) 442-2311
1(866) 900-2311
Veterinary Assistant Program
Advisor: Crystal Heitz
Phone: 360.442.2334
PMI Renton Veterinary Assistant Program
555 S. Renton Village Place
Renton, WA 98057
(800) 477-7462
PMI Seattle Veterinary Assistant Program
9709 3rd Ave N.E. Suite 400
Seattle, WA 98115
(800) 477-7462
Finding a NAVTA approved program:
In 2010 the NAVTA created, the veterinary assistant approval program to better define the role of credentialed technicians. Individuals interested in attending a NAVTA Approved Veterinary Assistant Program can find a list here. At this time the NAVTA has 35 approved programs in the U.S. and Canada, along with 3 approved programs online. Washington State currently does not have any NAVTA accredited campus programs, although there are 3 online accredited programs you may find here.

3.How to Become an Approved Veterinary Assistant in Washington
 As mentioned in step 2, currently there is not a veterinary assistant program approved by the NAVTA in Washington State at this time. There are options for you still to acquire this designation, if you choose to do so. Currently there are three approved online programs, along with a few options through the VetMedTeam. (Options can apply to those already working as a Washington Veterinary Assistant or those currently in the field.) The section below describes briefly what an approved Washington veterinary assistant is and requirements to earn these credentials.
What is a Washington approved veterinary assistant (AVA)?
The Approved Veterinary Assistant (AVA) designation is the nationwide certification for veterinary assistants.
What are the approved available options by the NAVTA in Washington?
Externship Option: For the person who is not working in a veterinary practice but who is seeking employment. This program is designed to provide the pre-employment training many practices are now requiring.
Experiential Learner: For the employed veterinary assistant in Washington. Employment in a full-service veterinary practice working a minimum of 20 hours weekly performing assistant duties is required.
Veterinary Assistant Program: For the employed Washington veterinary assistant. Employment in a full-service veterinary practice working a minimum of 20 hours weekly performing assistant duties is required.
Once you complete an approved option.
On Successful completion of an approved option, the program you chose will provide a code to take the AVA examination from the program chosen. Now you can determine the proper examination terms and conditions in Washington State.
After passing the approved veterinary assistant examination in Washington.
After completing examination with the minimum passing grade, you will be processed immediately and able to access the documenting certificate. Congratulations, you are now an approved Washington veterinary assistant.
Staying current as a Washington AVA.
You will be required to renew your Washington AVA designation every 2 years. Must earn 10 continuing education credits each 2 years, and a $10 fee for renewing.
 4. What's After Schooling or Becoming an AVA?
Now that you have completed your education and or acquired your AVA credentials, it's time to find a job. Washington is one of the top 10 pet-owning states, this is definitely a plus when looking for a job in your new career.
Many veterinary practices prefer to hire individuals who have been already trained, rather than hiring untrained workers who will have to be shown how to perform all of their duties. Now that you are educated or certified, this will be to your advantage as well. Below are just some resources and potential employers in Washington State.
Potential Veterinary Assistant Employers in Washington:
 WSAVT (Washington State Association of Veterinary Technicians) WSAVT provides current job listings. This is a great resource for Washington veterinary assistants looking for employment.
WSAVT http://www.wsavt.info/
P.O. Box127
Palouse, WA 99161
Phone; (509) 432-3499
Contact: Sheila Miller, LVT
 VCA (Veterinary Centers of America) VCA is committed to continuously improving the standard of care for our hospitals and for veterinary medicine as a whole. We do it through flagship Advanced Veterinary Care Centers, our National Board and Chief Officer, and through the compassionate, high quality primary care we provide at our nationwide family of over 750 hospitals.
VCA Magnolia Animal Hospital
2201 34th Ave W
Seattle, WA 98199
(206) 285-0515
VCA Pacific Avenue Animal Hospital
10234 Pacific Ave S
Tacoma, WA 98444
(253) 537-0241
VCA Five Corners Animal Hospital
15707 1st Avenue South
Burien, WA 98148
(206) 243-2982
Vetco Wellness Centers and Vaccination Clinics inside PETCO VETCO is a team animal health professionals dedicated to preventative health care for the family pet. VETCO aspires to provide a positive, affordable, professional health care option for pet owners. We are dedicated to professionalism and advancement of the veterinary field through cooperation with veterinary colleagues, practices and teaching institutions.
Located in Seattle Petco
318 NE Northgate Way
Seattle, WA 98125
(206) 363-0388
Located in Redmond Petco
7215 170th Ave. NE
Redmond, WA 98052
(425) 861-3907
Located in Spokane Petco (Other Spokane Locations)
6302 N Division St.
Spokane, WA 99208
(509) 487-3242
Located in Olympia Petco
1530 Black Lake Boulevard
Olympia, WA 98502
(360) 956-0698
Banfield Pet Hospital In 1955, veterinarian Warren J. Wegert had a vision to provide high-quality veterinary medicine in Portland Oregon. Since then, Banfield Pet Hospital has grown to more than 900 locations across the United States and Puerto Rico, with this understanding: The best relationships are formed when people work together.
Below are just a few of the many Banfield Pet Hospitals located in Washington State.
 Banfield Headquarters Seattle
1426 Harvard Ave
Seattle, WA 98122
(206) 302-7729
 Banfield Headquarters Vancouver
18101 SE 6th Way
Vancouver, WA 98683
(360) 784-5000
Banfield Headquarters Spokane
9950 N Newport Hwy
Spokane, WA 99218
(509) 464-1564
 If you have still not had much experience working around animals thus far, always consider searching for an internship or volunteering while looking for employment as well.

5. Continuing Education and Advancement Opportunities for Washington Veterinary Assistants
If you are currently a veterinary assistant but are not an approved veterinary assistant (AVA), this may be one of your first steps toward advancement. Acquiring the approved veterinary assistant designation is a great recognition contributor for your future in Washington or any state.
You may consider advancing your position in the veterinary healthcare team by, looking into the possibilities of becoming a veterinary technician or technologist. Once to this level, you may want to pursue even further education and areas of the field, potentially becoming a veterinarian.
Resources in Washington
Washington State Association of Veterinary Technicians
Washington State Veterinary Medical Association
American Veterinary Medical Association (AVMA)
The Humane Society Tacoma and Pierce County
Humane Society for Southwest Washington
SPONSORED LISTINGS
Featured Programs:

With Penn Foster's Veterinary Technician Program, you'll learn the skills that will help you take the first step towards a career as a Veterinary Technician. (NAVTA) Approval
Selected Campus Locations: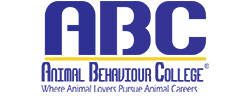 Earn your Online Bachelor of Science in Applied Biological Sciences – Preveterinary Medicine.
Selected Campus Locations: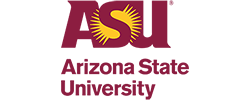 Earn your Online Bachelor of Science in Applied Biological Sciences – Preveterinary Medicine.
Selected Campus Locations:
Selected Programs: