If you have a passion for dogs and would like to work with them daily, becoming a dog groomer in Washington may be the perfect career choice for you.  Although not everyone
has the desire to become a Veterinarian or Vet Tech, people can still get to work with furry friends daily by becoming a dog groomer. They will often be responsible for pets of all sizes, and will need to know how to handle animals as well as how to groom them appropriately. Washington dog groomers are in demand, and anyone entering the field can expect to find a rewarding career working with animals.
SPONSORED LISTINGS
Featured Programs: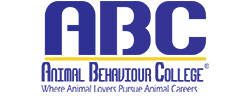 Earn your Online Bachelor of Science in Applied Biological Sciences – Preveterinary Medicine.
Selected Campus Locations:

With Penn Foster's online and accredited veterinary programs, you can learn the skills to help you take the first step toward a career working with animals.
Selected Campus Locations: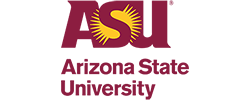 Earn your Online Bachelor of Science in Applied Biological Sciences – Preveterinary Medicine.
Selected Campus Locations:
Selected Programs:

Responsibilities and Duties
Groomers trim the animal's claws and fur among many other duties. The trimming of fur in a manner that enhances the pet's appearance. Oftentimes, groomers are responsible for cuts improving site or improving body temperature of the animal. The groomer can treat pets for fleas, ticks and other skin conditions. Also recommend products best for certain skin conditions and educate the owner on grooming practices in between visits.
<!- mfunc search_btn -> <!- /mfunc search_btn ->
What Can You Earn?
The average groomer in the U.S. earns $10.87 per hour, and those working in Washington will make slightly higher. Generally, a groomer will make over $30,000 per year. Self employed dog groomers can potentially bring in more income.
Washington Groomer Requirements
The process of becoming a dog groomer in Washington starts with receiving training. This does not necessarily have to be in a formal training program, although actually attending school and receiving a certificate have the potential to increase the person's earnings. It also has the potential to make the groomer more marketable for future employment. Programs may take anywhere from a few weeks to several months. Longer programs have a more extensive curriculum. This allows groomers to learn a greater number of techniques that are more advanced. Learning how to calm the pet prior to grooming, will help in the process of shampooing, trimming and shaving of pets fur and nails.
Longer programs teach about the specifics of different breeds while shorter programs focus on the specifics of large and small dogs as well as long hair and short hair. Instructors train the pupils to recognize certain skin and fur conditions and treat them. Many programs teach animal CPR. Those who opt not to attend training program require on-the-job training that may last longer than a training program. Similar information and techniques are taught in both, but those who attend school tend to learn more. Since only one known grooming school exists in the state, it might be beneficial just to learn from experience.
Potential Employment Options
Once a person receives the proper training,  groomers may find employment through pet shops, training schools and veterinarian clinics. Local humane societies may also have employment options available.
Opening your own grooming shop is always an option, but it does require a bit of business knowledge. The person will need to acquire a business license along with other proper business credentials. It is beneficial for the groomer to at least receive certification from a highly recognized organization. Those who wish to do it from their own homes must obtain a different variety of licensure.
Available Resources
National Dog Groomers Association of America