Washington is an exciting state in which to pursue a career as a Veterinary Technician.  
The state has vibrant urban areas like Seattle and Spokane as well as hundreds of smaller towns in both urban and rural areas. Washington also has numerous large animal and farm veterinary practices, as well as zoos and wildlife rehabilitation sanctuaries.

SPONSORED LISTINGS
Featured Programs: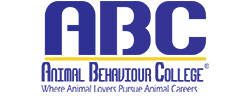 Earn your Online Bachelor of Science in Applied Biological Sciences – Preveterinary Medicine.
Selected Campus Locations:

With Penn Foster's Veterinary Technician Program, you'll learn the skills that will help you take the first step towards a career as a Veterinary Technician. (NAVTA) Approval
Selected Campus Locations: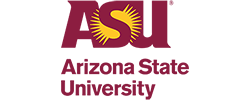 Earn your Online Bachelor of Science in Applied Biological Sciences – Preveterinary Medicine.
Selected Campus Locations:
Selected Programs:

In 1972, the American Veterinary Medical Association (AVMA) created the Committee on Veterinary Technician Education and Activities (CVTEA), to establish and oversee the standards and training in order to become a licensed Veterinary Technician and work in the state of Washington
Veterinary Technician Job Prospects in Washington
In 2011, there were over 1700 veterinary technicians employed in Washington, according to the Bureau of Labor Statistics. Washington residents own a large number of pets, including cats, dog, ferrets, hamsters and guinea pigs. Veterinary Technicians may also work with various types of production animals. The Veterinary Technician may also work with exotic animals, ranging from reptiles to rare birds.
Average Veterinary Technician salaries for job postings in Washington are 3% higher than average Veterinary Technician salaries for job postings nationwide.
According to the Bureau of Labor Statistics, opportunities for jobs as a licensed Veterinary Technician will grow up to 30% by 2022 Creating thousands of new jobs. These new positions will be in all sectors of animal care. A licensed Veterinary Technician can also work in research laboratories, medical specialty clinics, shelters, teaching colleges, non-profit organizations, and in the government and the military.
<!- mfunc search_btn -> <!- /mfunc search_btn ->
Vet-Tech Salary Expectations
Clinics in large cities usually pay more than rural practices. It also depends on what kind of animals you are working with. You can expect, however, to start around $20,000 a year fresh out of school with your Associates' Degree.
Salaries range from $21,000 to $53,000 per year (the higher-end salaries require additional education and training such as a 4-year degree from an accredited program. According to Bureau of Labor Statistics, the average salary for a Veterinary Technician in Washington is $30,000 per year.
What Will You Do as a Vet-Tech?
The most common duties of a vet tech include the following:
Conducts physical exams.

Takes and prepares blood, stool, urine samples for lab analyses.

Assists the veterinarian with the preparing animals for surgery, assists during surgery and monitors the animal's vital signs after the surgery.

Assists with animals' feeding and care

Supervises other veterinary aides and assistants

Interviews the animal's owners in order to gather important information regarding the animal's current condition.

Provides emergency aid to injured or ill animals.

Administers drugs prescribed by the veterinarian.
The Veterinary Tech May Also Specialize In:
Accredited Washington Veterinary Technology Programs
Washington has 4 accredited 2-year programs. Nursing skills, laboratory procedures, equine and livestock medicine, as well as the care of lab animal and exotic animals are just some of the coursework you will take. Diagnostic imaging and surgical classes are also offered. Other classes are biology, chemistry and animal anatomy.
(For List of Accredited Washington's Veterinary Technology Programs click here)
Washington Veterinary Technician Program Costs
Costs associated with the Veterinary Technician varies from school to school. Each Veterinary Technician college in Washington has Student Aid information. Also, you can discuss your specific financial needs and your coursework with your Student Guidance Counselor.
Student aid, scholarships set up by businesses or private foundations and/or traditional loans may be available to you. For example, the American Kennel Club and the Hartz Mountain Corporation grant annual scholarships specifically for veterinary technician students.
Testing and Licensing
Washington state requires the vet tech candidate to pass the Washington State Examination for Veterinary Technicians as well as the Veterinary Technician National Examination (VTNE). The Washington State test can be taken six months or less before you graduate from school, and a score of ninety percent or more is required to pass. This test is specifically about laws that are applicable in Washington, while the VTNE is a more general test that focuses on national veterinary technician laws and practices
(The exam costs $300, is three hours long with 150 questions.)
After Passing the Exams – Now What?
Your school will have assistance available to you while looking for a job. Also, the Committee on Veterinary Technician Education and Activities (CACVT) has an active job posting page separated into geographic regions. The National Association of Veterinary Technicians in America (NAVTA), an organization that represents and promotes the profession of veterinary technician, has a wealth of resources for you in their website's Career Center page
Potential Employers
In addition, you may find work at small & large animal hospitals, laboratory animal research facilities, veterinary teaching hospitals, rescue & rehabilitation sanctuaries and emergency/ mobile Clinics.
Continuing Education for License Renewal in Washington
The State of Washington requires 30 hours of CE every 3 years which may be audited at the time of your license renewal.
Currently only 10 hours may be obtained online or through journal credits.
A maximum of 10 hours can be business management courses.