The following five steps can lead to a brand-new career as a veterinary assistant in the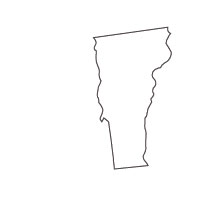 state of Vermont.
Sponsored Listings
SPONSORED LISTINGS
Featured Program:

If you love working with animals, take the first step toward a new career as Veterinary Assistant with the NAVTA-approved Veterinary Assistant program at Penn Foster. Take affordable classes online - at your own pace - and apply what you've learned through a hands-on externship training at a veterinary practice of your choosing.
Selected Campus Locations:
Veterinary Assistant Careers in Vermont
In Vermont, a veterinary assistant's average salary checks in $26,890 annually, per the Bureau of Labor Statistics. That amount is not always the same throughout every part of the state. Veterinary assistants in some cities earn a higher yearly salary. For example, veterinary assistants in the cities of Burlington and Essex have reported salaries that exceed the $29,000 mark. And since there is a small amount of vet assistants in Vermont, salary amounts will continue to fluctuate. However, that number is on the upswing as more veterinary assistants are needed every year in Vermont. Projections show that the population of vet assistants in Vermont is expected to grow by almost 5% in the next seven years. That could open up new positions and with the rise in spending on veterinary care, there is the potential for pay rates to increase. Vermont veterinary assistants are also expanding to new areas as there have been more new positions filled in the cities of Colchester and Rutland. With veterinary care becoming more affordable, more pet owners are seeking preventative care and that has raised the demand for animal healthcare practices in Vermont.
What job duties the position of a veterinary assistant may include:
Every veterinary practice depends on the knowledge, help and multi-dimensional skillset of veterinary assistants. Performing an abundance of job tasks has made vet assistants part of the backbone of animal healthcare. This type of career remains in demand and can provide job satisfaction for many years.
A quick glimpse into a host of veterinary assistant responsibilities:
Appointment scheduling
Making follow-up phone calls to pet owners
Putting in requests for transfer of pet records
Inventory control
Sanitizing veterinary equipment
Animal grooming
Clerical work
Cage sanitizing
Maintaining upkeep of equipment
Assisting vet with filling prescriptions
Medical record keeping
Administrative and customer service duties
These are just a limited number of daily assignments performed by Vermont veterinary assistants, who continue to add significant value to their respective animal healthcare teams.

1. Vermont Education Requirements
For those who are interested in becoming a veterinary assistant in Vermont, education can begin without having to complete any preliminary coursework.
A high school diploma or GED equivalency is recommended, but not required. There are also no rules requiring Vermont vet assistants to obtain a license. The overall education for veterinary assistants typically takes less than six months to complete. It can be done through an actual campus or online. The education results in the awarding of a certificate from that particular teaching institution. In Vermont, veterinary assistants do not have to acquire an AVA (Approved Veterinary Assistant) certification to begin their employment. However, those who hold an AVA tend to receive better job opportunities and pay as a veterinary assistant in Vermont.

2. Find a Veterinary Training Program
There is a great deal of importance in finding the right veterinary assistant training program. Animal healthcare teams turn to their veterinary assistants for a myriad of duties over the course of a typical workday. Training programs are a way of teaching veterinary assistants everything they need to know to perform those duties. Instruction is provided by experienced vet assistants who cover subject areas that include medical terminology, lifting techniques, breed identification, restraining techniques, post-operative care, the proper way to administer medications, safe handling of chemicals, and much more. More and more veterinary assistant programs are now being offered online through distance learning. This option is becoming a popular choice in Vermont because there are limited on-campus programs.
Finding a NAVTA approved program:
In 2010, the NAVTA responded to the need for a veterinary assistant approval program. This approval program put together the first comprehensive set of guidelines of its kind. Veterinary assistant training programs were finally recognized for the merit in their curriculums. Those looking for more insight into an NAVTA Approved Veterinary Assistant Program can locate a list here. Currently, there are 36 approved programs in the U.S. and Canada, and 4 online programs.

3. How to Become an Approved Veterinary Assistant in Vermont
Vermont does not issue state licenses or certifications to veterinary assistants. However, there are options vet assistants can take to upgrade their professional status and become an approved veterinary assistant. The VetMed Team has introduced a way of helping veterinary assistants complete such a task. This is a way for new and experienced vet assistants to earn the AVA distinction. The next section provides a detailed description of the various options that can lead to becoming an approved Vermont veterinary assistant.
What is a Vermont approved veterinary assistant (AVA)?
The Approved Veterinary Assistant (AVA) distinction is a national certificate awarded to veterinary assistants.
What are the approved available options by the NAVTA in Vermont?
Externship Option: This option is intended for those who are not working in a veterinary practice, but are interested in being employed as a vet assistant. This offers on-site instruction in real-time situations, which is highly coveted by the majority of animal healthcare practices.
Experiential Learner: This option is intended for Vermont veterinary assistants who are already working at least 20 hours per week in a full-service veterinary practice.
Veterinary Assistant Program: This is intended for Vermont veterinary assistants who are working in a full-service veterinary practice for a minimum of 20 hours per week.
Once you complete an approved option.
Meeting each requirement of an approved option will qualify you to take the AVA exam aligned with the option you have completed. A code is issued and terms can then be set to take your examination.
After passing the approved veterinary assistant examination in Vermont.
After earning a passing grade on the examination, processing will commence and a certificate will be distributed. Congratulations! You have just become an approved Vermont veterinary assistant.
Staying current as a Vermont AVA.
There is a two-year renewal process for your Vermont AVA. You must also participate in some form of ongoing education credit hours in the span of the next 2 years.
4. What's After Schooling or Becoming an AVA?
Once you passed through every necessary step to become an approved veterinary assistant in Vermont, your professional career should see immediate results. Veterinary assistants who hold an AVA usually move to the front of the line when it comes to filling an open job position. This happens in many veterinary facilities because it takes quality vet assistants to maintain overall efficiency. When someone can show that they have been granted an AVA, it means they have put in the time and effort to become one of the leading members of their industry. Here's a look at some of the prospective employers in the state of Vermont. 
Potential Veterinary Assistant Employers in Vermont:
VCA (Veterinary Centers of America)
The VCA is widely known and respected in the veterinary field for its standard of care within its 750-plus hospitals in the United States. The VCA has been a long-standing Flagship Advanced Veterinary Care Center and here are the Vermont VCA locations.
8 Calkins Court
South Burlington, VT, 05403
802-862-6471
19 Noah's Lane
Brattleboro, VT, 05301
802-254-9412
Vermont Animal Hospitals
The state of Vermont is not home to many chain or franchise pet care facilities. Most of the animal hospitals and vet practices are privately owned and have become pillars of their communities.
Below are some of the Pet Hospitals located in Vermont.
Rutland Veterinary Clinic and Surgical Center
90 E Pittsford Rd
Rutland, VT 05701
Phone: (802) 773-2779
Burlington Emergency and Veterinary Specialists
200 Commerce St
Williston, VT 05495
Phone: (802) 863-2387
Petit Brook Veterinary Clinic
5866 Roosevelt Hwy
Colchester, VT 05446
Phone: (802) 878-3713
Peak Veterinary Referral Center
158 Hurricane Ln
Williston, VT 05495
Phone: (802) 878-2022
If you are new to this profession and lack any real experience working with animals, then you may choose to apply for an internship or do some volunteering while searching for employment.

5. Advancement Opportunities and Continuing Education for Vermont Veterinary Assistants
If you are currently employed as a veterinary assistant, but have not earned the status of approved veterinary assistant (AVA), then this is your chance to start building for your future. Those who have earned the approved veterinary assistant distinction typically have more appeal to potential employers. An AVA could also put you on an educational course to become a veterinary technician and perhaps, one day, a veterinarian.
Veterinary Assistant Resources in Vermont
Vermont Veterinary Medical Association
American Veterinary Medical Association (AVMA)
Central Vermont Humane Society
Vermont Veterinary Technicians Association
SPONSORED LISTINGS
Featured Programs:

With Penn Foster's Veterinary Technician Program, you'll learn the skills that will help you take the first step towards a career as a Veterinary Technician. (NAVTA) Approval
Selected Campus Locations: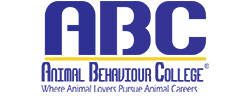 Earn your Online Bachelor of Science in Applied Biological Sciences – Preveterinary Medicine.
Selected Campus Locations: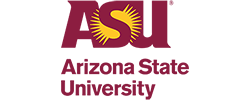 Earn your Online Bachelor of Science in Applied Biological Sciences – Preveterinary Medicine.
Selected Campus Locations:
Selected Programs: