Vermont is one of the few states that does not require state licensing to work as a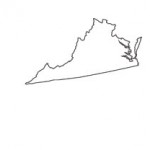 veterinary technician. Vermont instead uses a system of private voluntary certification administered by the Vermont Veterinary Technician Association (VVTA). It is endorsed by the Vermont Veterinary Medical Association (VVMA). Certification as a Veterinary Technician enables you to meet reciprocity requirements for licensing in many other states so you can apply it to their certification requirements.
SPONSORED LISTINGS
Featured Programs:

With Penn Foster's Veterinary Technician Program, you'll learn the skills that will help you take the first step towards a career as a Veterinary Technician. (NAVTA) Approval
Selected Campus Locations: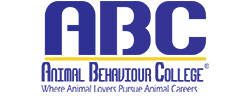 Earn your Online Bachelor of Science in Applied Biological Sciences – Preveterinary Medicine.
Selected Campus Locations: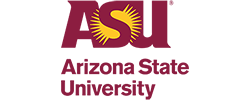 Earn your Online Bachelor of Science in Applied Biological Sciences – Preveterinary Medicine.
Selected Campus Locations:
Selected Programs:

Employment Prospects in Vermont
Vermont has 450 vet techs working in the state, according to the U.S. Bureau of Labor Statistics. Employment opportunities for veterinary technicians is projected to grow 30 percent nationally from 2012 to 2022.
Employment will increase as more veterinarians utilize trained technicians and technologists replacing lower skilled veterinary assistants.
Registered Veterinary Technicians can find employment in a variety of capacities such as medical specialty clinics, rescue shelters, exotic animal rescue and rehabilitation facilities, teaching colleges, research laboratories, non-profit organizations, and in the military and government.
New jobs will also increase in small pet animal clinics in urban setting to large animal practices on ranches and farms and everything in between.
Vet-Tech Salaries in Vermont
Vermont has a very competitive salary for Veterinary Technicians in comparison to other states. According to Indeed.com, veterinary technicians in Vermont earn an average of $26,000 per year. A Registered Veterinary Technician's salary can go as high as $46,000 per year. A Veterinary Research Health Technician can make $36,000 per year.
<!- mfunc search_btn -> <!- /mfunc search_btn ->
What Veterinary Technicians Do
As a Licensed Veteran Technician your tasks may include:
recording a canine's, or another animal patient's, medical history;

assisting with surgeries and other medical procedures;

collecting blood, urine or stool samples;

developing radiographs;

preparing animals and equipment for surgery;

Processing laboratory tests.

Some veterinary technicians also serve as office managers for animal hospitals.
providing treatment for routine problems

assisting the veterinarian with physical exams

developing x-rays and radiographs

performing anesthesia

administration of medications

recording temperature, pulse and respiration

dressing wounds

operating electrocardiographic equipment

sterilizing laboratory and surgical equipment

vaccinating animals

euthanizations when necessary

providing routine postoperative care

recording case histories

caring for companion animals

preparing samples for laboratory examinations

applying splints and other protective devices

performing urinalysis and blood tests

conducting research

weighing animals

performing intravenous feedings

assisting veterinarians in surgery

maintaining treatment records

maintaining inventory of pharmaceuticals, equipment and supplies
Accredited Vermont Veterinary Technology Programs
There is one Veterinary Technician School in Vermont, accredited by the American Veterinary Medical Association.
The Vet Tech school in Vermont teaches students hands-on experience with dairy cattle, horses, cats, chickens, dogs, rabbits, hamsters, sheep, goats, pigs, llamas, turkeys, rodents, ferrets, reptiles, birds and zoo or exhibition animals such as lions, tigers, bear and more. You will also have an opportunity to work with , lab animals including mice, rats and guinea pigs and exotic animals like eagles, lizards, snakes, owls, hawks, vultures, eagles, and hawks.
The school also has modern labs and surgical facilities and students gain practical skills in veterinary technology classes, radiology and surgery, as well as areas such as patient reception and client education. Students can take this knowledge and get jobs at places like; zoos, universities, nonprofit and government, at large and small animal hospitals and veterinary practices, pharmaceutical and biological research laboratories, feed companies and animal shelters.
Some graduates pursue additional education, whether a four-year veterinary technology degree, or a degree in a related area such as animal science.
Veterinary Technology Coursework
Anatomy and Physiology
Multi-level courses explore the major body systems of domesticated species and how their functions and physiological processes interact.
Pharmacology
Courses in pharmacology explore issues of veterinary medicine, including terminology associated with therapeutic treatments, how drugs work in the animal's body, medicine dosage calculations and possible side effects. Some courses also cover pharmacy procedures.
Small Animal Nursing
Also typically offered are small animal nursing classes that teach students the unique handling techniques, medical equipment and medicine required to care for small animals. Classes also include restraining animals for examining and grooming.
Large Animal and Equine Nursing
Large animal and equine nursing studies are typically offered as beginning and advanced levels. These courses cover the specific techniques, equipment and medicine required for the care of large animals, such as those found on a farm or ranch.
Operating Room
This course introduces students to veterinary operating room procedures, including sterilization policies and the role of the circulating and surgical nurses. Students will also learn to prepare the patient and the operating room for minor and major surgical procedures.
Anesthesia
Administering anesthesia is very complex, so this course is typically taught in two parts. It explores how anesthesia affects certain animals and how to prepare the patient for surgery.
The Vet-Tech Can Also Specialize in:
Animal Nutrition

Clinical Practice

Clinical Pathology

Equine Medicine

Dental Technician

Emergency and Critical Care nursing

Anesthetist

Internal Medicine

Behavior Modification

Zoological and Exotic Animal Medicine
Educational Costs
The Veterinary Technician program in Vermont will have Student Aid information for you. Scholarships set up by businesses or private foundations and/or traditional student loans may be available to you. You can discuss your specific financials needs and your coursework with your Student Guidance Counselor.
After graduating from a vet tech program in Vermont, students will be prepared to sit for the national and state licensing boards. Obtaining both of these will allow students to practice in Vermont as well as in other states.
(For List of Accredited Vermont's Veterinary Technology Programs click here.)
Vermont Vet-Tech License Testing and Licensing Requirements
The Veterinary Technician National Examination (VTNE) is administered by the American Association of Veterinary State Boards. To qualify, you must have a degree from an AVMA/WVTA accredited veterinary technician program.
In order to be certified as a vet tech by the Vermont Veterinary Technician Association VVTA:
1) a person must submit a completed application form,
2) with proof of having graduated from an accredited vet tech program, and
3) proof of having passed the Veterinary Technician National Examination (VTNE) administered by the American Association of Veterinary State Boards (AAVSB).
There is an application fee of $25, along with $25 for one's first year of membership in the VVTA.  Continued certification requires $25 each year, along with periodic continuing education credits in the vet tech field. There is a $300 candidate fee. Online practice tests are available for purchase additional cost.
The VTNE exam is given three times a year. It is three hours long and has 150 questions. You must do well on the exam as most states consider a passing score to be a credentialing criterion.
Continuing Education for Certification Renewal in Vermont
Vermont Veterinary Technician Association requires 18 hours every 2 years including 18 hours of Online Continuing Education Courses. The VVTA is open to all technicians, veterinary assistants and interested staff. One of their major goals is to provide continuing education for technicians.
Non-certified assistants are encouraged to attend increasing their education options by pursuing continuing education. Scientific research & development of new drugs, technology, equipment are only a few subjects that change rapidly. It is important to stay current.
For more information you can refer to these resources:
Finding Career Opportunities
Your school will have assistance available to you while looking for a job. Also, the Committee on Veterinary Technician Education and Activities (CACVT) has an active job posting page separated into geographic regions.
The National Association of Veterinary Technicians in America (NAVTA), an organization that represents and promotes the profession of veterinary technician, has a resources in their website's Career Center page.
Potential Employers in Vermont for Registered Veterinary Technicians
Vermont Association of Veterinary Technicians
The Vermont Association of Veterinary Technicians was formed to represent and promote the veterinary technology profession within the state of Vermont.
Encourage professional advancement of registered veterinary technicians.
Foster a good working relationship between veterinarians and registered veterinary technicians by working with the Vermont Veterinary Medical Association.
Educate the public about the important role of the registered veterinary technician within the veterinary medical profession.
Act as a source of information for registered veterinary technicians throughout Vermont.
Promote positive legislation and to speak for registered veterinary technicians in regards to legislative actions.
Provide fellowship and camaraderie between professional veterinary technicians.
Promote the humane care of all animals.