Dog groomers are responsible for taking care of the maintenance and appearance of dogs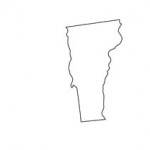 and other pets. They handle bathing, trimming and cutting fur, clipping nails, breed-specific maintenance, and other duties, as needed. Dog groomers can expect a rewarding career working in pet stores, private grooming salons, kennels, and animal hospitals throughout the state of Vermont. The type of training required and salary available will often vary from one position to the next, but there are really no requirements for being a groomer according to state and federal laws.
SPONSORED LISTINGS
Featured Programs: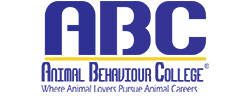 Earn your Online Bachelor of Science in Applied Biological Sciences – Preveterinary Medicine.
Selected Campus Locations:

With Penn Foster's online and accredited veterinary programs, you can learn the skills to help you take the first step toward a career working with animals.
Selected Campus Locations: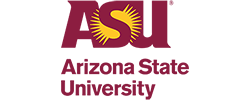 Earn your Online Bachelor of Science in Applied Biological Sciences – Preveterinary Medicine.
Selected Campus Locations:
Selected Programs:

Licensing Requirements
There are no formal licensing requirements in the state of Vermont for dog groomers. There are, however, training and certification courses available from the National Dog Groomers Association of America (NDGAA). There is a program that leads to certification for groomers, which includes passing a written test, attending workshops, and completing a practical pet grooming demonstration.
<!- mfunc search_btn ->
<!- /mfunc search_btn ->
The NDGAA offers two exams for certification. The first is for a Certified Dog Groomer, for those who are just starting out. Those with more experience or who want to improve their career can take the second exam to become a Master Certified Dog Groomer. Vermont does not appear to have a state grooming association of any kind, but there are more than 20 different grooming salons and kennels that might offer support and training.
Average Salary and Expected Pay
The Bureau of Labor Statistics puts dog groomers under the general classification of animal care and service workers. The average salary on an hourly basis for these professionals is $15.00 per hour, with those who have less experience making $8.00-$9.00 per hour on average, while the more experienced and Master certified groomers can expect to earn up to $20.00 per hour or more.
In terms of annual salaries, apprentice pet groomers and entry-level workers make between $11,000 and $17,000 per year in Vermont. Those who have more experience, certification, and/or training, can often make up to $50,000 per year, depending on the type of business that they work in. In Vermont, the highest paid dog groomers are those that work in retail or private salons, or those who own and operate their own dog grooming business.
Vermont Education Requirements
There are no formal education requirements for becoming a dog groomer in Vermont. All of the states in the U.S. have similar requirements, but there are training programs and schools available to help you learn more about your passion. If you want to make the most of your career, even though a formal education is not required, you should attend a dog grooming school that has a certified or reputable program so that you can get as much training and education as possible. In Vermont, there are more than a dozen pet grooming schools and training programs, as well as 300 different animal care services that provide various pet care, grooming, and educational and career support.
Most dog groomer schools and programs offer training and education that covers about 50 to 80 hours of coursework, including education on breeds and grooming standards as well as practical application courses. There are a number of different programs to choose from, and even though it is not required, getting an education is a great starting point for a higher paying career and future advancement opportunities.  Training and Internships at Local Veterinary Hospitals
The best way to get your foot in the door for a dog grooming career is to obtain an internship or apprenticeship at a local dog grooming facility. Animal hospitals and kennels often have programs and positions available for those who are just getting started. Be sure to ask around at your local veterinarian offices as well as pet stores and other grooming salons to see what is available. The Central Vermont Humane Society is a great resource for Vermont dog groomers and groomers-to-be to get more information and support. Don't wait until you find listings for places that are hiring, because often apprenticeship and training programs are available on an ongoing basis and not always advertised.
Helpful Resources
National Dog Groomers Association of America
Healthcare-Salaries.com: Dog Groomer Salary Information
CHRON.com: The Average Income for a Dog Groomer
Continuing Education and Professional Resources
The education and training never end for a dog groomer. As you develop and evolve in your career, you will need to keep up with industry changes and professional networking to get the most of your career. The resources below are sure to help with this.
NDGAA: Members of the NDGAA enjoy the status of a professional association backing them in their career. The association also offers a variety of educational resources and training workshops to help you keep your skills fresh at all times.
International Association of Professional Groomers: The IPG offers a variety of educational and career resources for those who are (or want to become) professional pet groomers. The association serves groomers around the world, so it may have more resources or unique information that isn't just available to U.S. groomers.