There are steps to follow in order to become a veterinary assistant in Pennsylvania and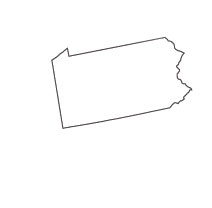 here is a look at what needs to be done.
Sponsored Listings
SPONSORED LISTINGS
Featured Programs: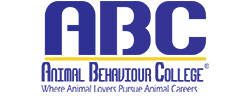 Earn your Online Bachelor of Science in Applied Biological Sciences – Preveterinary Medicine.
Selected Campus Locations:

With Penn Foster's Veterinary Technician Program, you'll learn the skills that will help you take the first step towards a career as a Veterinary Technician. (NAVTA) Approval
Selected Campus Locations: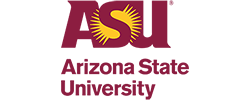 Earn your Online Bachelor of Science in Applied Biological Sciences – Preveterinary Medicine.
Selected Campus Locations:
Selected Programs:

Veterinary Assistant Careers in Pennsylvania
A Pennsylvania veterinary assistant makes an average salary of $26,140 annually, according to the Bureau of Labor Statistics. However, there are differences in salaries across the state. For example, vet assistants working in the town of Doylestown report an average salary of more than $33,000 per year. Vet assistants closer to metropolitan areas, such as Philadelphia and Pittsburgh, typically pull in salaries higher than the statewide average. Much of a vet assistant's salary in Pennsylvania depends on experience, location and the type of facility. The Bureau of Labor Statistics anticipates an expanding number of jobs as vet the number of veterinary assistants in Pennsylvania is expected to increase by 9% by the year 2024. The Philadelphia area is currently home to the highest concentration of vet assistants in Pennsylvania, although those numbers are growing throughout the state and not just in metropolitan areas.
What job duties a position as a veterinary assistant may include:
All veterinary practices rely on an animal healthcare team to ensure that everything runs smoothly. A veterinary assistant plays a big role on those teams and assumes a wide array of responsibilities. That makes for an exciting career that is filled with all kinds of different roles.
A brief look into the variety of veterinary assistant responsibilities:
Contacting clients and scheduling appointments
Making records requests from other vet practices
Managing inventory control
Sanitization of equipment and exam rooms
Animal restraint duties
Animal feeding and cage cleaning
Helping vets fill scripts
Maintaining current medical records
Animal grooming
Taking care of special dietary needs of pets
These are a portion of the job duties performed by veterinary assistants in Pennsylvania. Handling a multitude of responsibilities is why veterinary assistants are so valuable to animal healthcare teams. 

1. Pennsylvania Education Requirements
In the state of Pennsylvania, there are no educational requirements on the way to becoming a veterinary assistant. That does not mean vet practices will hire vet assistants without any education or training. A high school diploma or GED equivalency is typically the minimum level of education among most veterinary assistants. Most individuals who decide to pursue a career as a vet assistant usually hold either of those two distinctions. Some high schools even offer classes in veterinary assistance. Training programs are also offered through a variety of post-secondary schools. These programs teach all aspects of being a veterinary assistant. Pennsylvania has not mandated that its veterinary assistants become an AVA (Approved Veterinary Assistant). However, Pennsylvania vet assistants who earn an AVA distinction generally hold more value among prospective employers.

2. Find a Veterinary Assistant Training Program
The road to becoming a veterinary assistant often leads into a veterinary assistant training program. Within these programs, experienced instructors provide classroom and hands-on instruction. The curriculums cover a wide range of areas that vet assistants will use in their everyday job duties. These programs teach students medical terminology, breed identification, different restraining techniques, proper ways to administer medication, and the procedure for handling chemicals.
A few veterinary assistant campus and online programs in Pennsylvania:
Dauphin County Technical School
6001 Locust Ln,
Harrisburg, PA 17109
Phone: (717) 652-3170
Parkway West Technology Center
7101 Steubenville Pike
Oakdale, PA 15071
Phone: (412) 923-1772
Lancaster County Career and Technology Center
1730 Hans Herr Drive
Willow Street, PA 17584
Phone: (717) 464-7050
Finding a NAVTA approved program:
In 2010, the NAVTA (National Association of Veterinary Technicians of America) followed through with the development of a veterinary assistant approval program. The program established guidelines for what is expected of a professional veterinary assistant. For individuals who would like to become part of an NAVTA Approved Veterinary Assistant Program, here is a list of approved programs. Currently, there are 35 approved programs in the U.S. and Canada, and there are also 3 approved online programs. Pennsylvania is home to 5 NAVTA accredited campus programs. Additional information about the online accredited programs can be found here.

3. How to Become an Approved Veterinary Assistant in Pennsylvania
There is currently no need to complete a vet assistant training program in order to work at an animal healthcare facility in Pennsylvania. All practices set their own standards for hiring. Most require some kind of previous training, even though it is not mandated by the state. However, vet assistants who have completed a training program are typically viewed as more appealing candidates to employers. The VetMed Team offers options for veterinary assistants who are seeking a veterinary assistant credential. Options extend to working vet assistants as well as those who are trying to enter the profession. The section below highlights the ways to become an approved veterinary assistant in Pennsylvania.
What is a Pennsylvania approved veterinary assistant (AVA)?
The Approved Veterinary Assistant (AVA) distinction is a national certificate awarded to veterinary assistants.
What are the approved available options by the NAVTA in Pennsylvania?
Externship Option: This option is extended to those who are not employed in a vet practice, but who are actively seeking out employment as a veterinary assistant. This option features real-time learning in a veterinary facility, which is now required by the majority of veterinary practices.
Experiential Learner: This is an option geared towards employed Pennsylvania vet assistants. In order to qualify, vet assistants must log at least 20 hours per week at a Pennsylvania animal healthcare facility.
Veterinary Assistant Program: To qualify for this option, one must already be working as a Pennsylvania veterinary assistant. The minimum requirement is 20 hours per week in a full-service veterinary practice.
Once you complete an approved option.
When all the requirements of an approved option are met, then it's time to take the actual AVA examination. When candidates are ready, a code is issued allowing the terms and conditions to be set for an exam date.
After passing the approved veterinary assistant examination in Pennsylvania.
Earning a passing grade on the examination will then lead to the processing and distribution of a certificate. Congratulations! You have successfully become an approved Pennsylvania veterinary assistant.
Staying current as a Pennsylvania AVA.
Your Pennsylvania AVA will have to be renewed every two years. There will also be 10 continuing education credits that need to be completed during the next 2 years.
4. What's After Schooling or Becoming an AVA?
The after effects of earning the distinction of approved veterinary assistant usually show up right away. Pennsylvania veterinary assistants will immediately find more work opportunities, better pay and the potential for advancement with an AVA credential. Employers are continually searching for qualified and capable veterinary assistants. This ensures that animal healthcare teams will function effectively and provide a high quality of service. Here is a glimpse at just some of the potential employers located in the state of Pennsylvania.
Potential Veterinary Assistant Employers in Pennsylvania:
VCA (Veterinary Centers of America)
VCA is not a new name in the veterinary field as it has been providing high standards of care for a number of years. Currently, there are over 750 VCA hospitals throughout the United States. Here are is a look at some a VCA's Pennsylvania locations.
12121 Knights Road
Philadelphia, PA, 19154
215-632-2525
5309 Campbells Run Road
Pittsburgh, PA, 15205
412-788-6400
1724 Yardley Langhorne Rd
Yardley, PA, 19067
215-493-0621
1317 East Drinker Street
Dunmore, PA, 18512
570-344-7651 
Banfield Pet Hospital
Veterinarian Warren J. Wegert made his mark in the veterinary field by bringing to life his vision for veterinary medicine. Wegert helped in the efforts that introduced the first Banfield Pet Hospital in 1955. Since that time, Banfield Pet Hospital has grown to more than 900 locations across the United States and in Puerto Rico as well. The hospital was built upon the belief that the best relationships are formed when people work together.
Below are some of the Banfield Pet Hospitals located in Pennsylvania.
Philadelphia Chestnut
1112 Chestnut St
Philadelphia, PA, 19107
(215) 625-3916
Mechanicsburg
5900 Carlisle Pike
Mechanicsburg, PA, 17050
(717) 795-8288
Lancaster
1700 Fruitville Pike
Lancaster, PA, 17601
(717) 481-2977
Warminster
934 West Street Rd
Warminster, PA, 18974
(215) 672-1657
Plymouth Meeting
2100 Chemical Rd
Plymouth Meeting, PA, 19462
(610) 828-2430
If you are short on experience in the veterinary field, then you may want to consider doing some volunteer work or finding an internship while seeking employment at an animal healthcare facility.

5. Advancement Opportunities and Continuing Education for Pennsylvania Veterinary Assistants
Those who are now working as a veterinary assistant, but have not yet become an approved veterinary assistant (AVA), this is the opportunity to start furthering your career. Earning an approved veterinary assistant credential will immediately upgrade your status in the animal healthcare field. It can also open up the door to a number of new professional opportunities in Pennsylvania. This path can also be a continuation of advancement which leads to a future as a veterinary technician and even begin the journey to becoming practicing veterinarian.
Resources in Pennsylvania
American Veterinary Medical Association (AVMA)
Pennsylvania Veterinary Medical Association
Western Pennsylvania Veterinary Medical Association
SPONSORED LISTINGS
Featured Programs: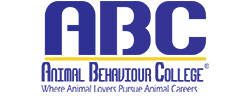 Earn your Online Bachelor of Science in Applied Biological Sciences – Preveterinary Medicine.
Selected Campus Locations:

With Penn Foster's Veterinary Technician Program, you'll learn the skills that will help you take the first step towards a career as a Veterinary Technician. (NAVTA) Approval
Selected Campus Locations: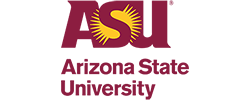 Earn your Online Bachelor of Science in Applied Biological Sciences – Preveterinary Medicine.
Selected Campus Locations:
Selected Programs: