If you are interested in learning how to become a dog groomer in Pennsylvania, then this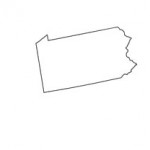 page can give you access to the tools and information that you will need in order to be completely successful in your career goals. If you have a deep love of animals, dogs in particular, then a future career in dog grooming could be the perfect option for you.
SPONSORED LISTINGS
Featured Programs: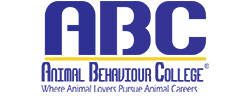 Earn your Online Bachelor of Science in Applied Biological Sciences – Preveterinary Medicine.
Selected Campus Locations:

With Penn Foster's Veterinary Technician Program, you'll learn the skills that will help you take the first step towards a career as a Veterinary Technician. (NAVTA) Approval
Selected Campus Locations: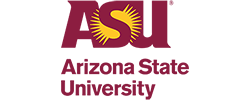 Earn your Online Bachelor of Science in Applied Biological Sciences – Preveterinary Medicine.
Selected Campus Locations:
Selected Programs:

What will Your Responsibilities Consist Of?
As a dog groomer, you will be responsible for keeping a dog looking and feeling great. While your major job will be to trim its nails and fur, shampoo the fur, clean nails and ears, and offer varied styling options, you will also be responsible for keeping the dog in good health by performing examinations of its fur and skin in order to maintain health.
Pennsylvania is relatively cold in the winter and hot and humid in the summer. Keep this in mind when caring for a dog. You must maintain a good fur length depending on the season to ensure that the dog is comfortable at all times.
<!- mfunc search_btn -> <!- /mfunc search_btn ->
Pay Expectations
You can earn a relatively high starting salary as a dog groomer in Pennsylvania compared to other nearby states. In the beginning, you will earn on average $25,000 per year. Once you are more experienced and have established yourself in the field, you can get almost $60,000 a year. Some of the top groomers earn closer to $70,000!
Pennsylvania Groomer Requirements
While there is no official documentation required to groom a dog, it definitely helps to earn a certificate in the field. This will give you a better chance of higher pay and allow you to get more job interviews since employers will see that you are serious about the work.
Pennsylvania has a wide variety of schools to choose from, but most of them are grouped in metropolitan areas. The two cities with the most options are Philadelphia and Harrisburg. Since it is a much larger city, Philadelphia has the most schooling options.
Helpful Resources
Once you have completed your training you will need to find a job. You can use this site http://www.findagroomer.com/groomers/Mobile_Groomers_and_Housecall_Groomers/United_States/Pennsylvania/ to find state and city specific options. From there, you can read reviews and get an idea of what the location is like.
Otherwise, you can check out the PA humane society page for job leads: http://www.humanesociety.org/about/state/pennsylvania/?referrer=https://www.google.com/. For region specific options there is the Western Pennsylvania Humane Society: http://www.wpahumane.com/ and the Central PA Humane Society http://www.centralpahumane.org/.