The career of a veterinary technician in Pennsylvania has many advantages and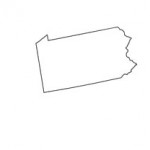 encouraging employment prospects for the next several years. Primarily, one must enjoy working with animals and people alike. The Associate's Degree can be earned in two to three years right out of high school at an affordable cost, and many types of financial aid are available to defray tuition and fees.
SPONSORED LISTINGS
Featured Programs: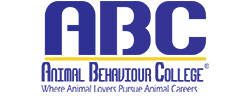 Earn your Online Bachelor of Science in Applied Biological Sciences – Preveterinary Medicine.
Selected Campus Locations:

With Penn Foster's Veterinary Technician Program, you'll learn the skills that will help you take the first step towards a career as a Veterinary Technician. (NAVTA) Approval
Selected Campus Locations: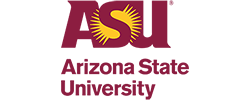 Earn your Online Bachelor of Science in Applied Biological Sciences – Preveterinary Medicine.
Selected Campus Locations:
Selected Programs:

What is the Role of a Veterinary Technician
A veterinary technician (vet tech) is a para-professional in a veterinary practice or facility. The vet tech assists the veterinarian in every aspect of animal care, including animal intake and discharge, and record keeping. The clinical duties include assisting in surgery, performing dental and laboratory procedures, taking x-rays, animal restraint, administering anesthesia and medications, and sometimes client relations and education.
<!- mfunc search_btn -> <!- /mfunc search_btn ->
Possible Career Choices as a Pennsylvania Vet-Tech
Most vet techs work in private practices, but the education can lead to a variety of jobs: military service, livestock production, nutrition services, veterinary sales and supplies, zoos/exotic animal facilities, rescue and humane organizations, private or public research, or veterinary teaching hospitals.
There is a difference between a veterinary technologist and veterinary technician. A veterinary technologist attends school on average of four to five years to earn a B.S. degree in Veterinary Technology. A vet tech attends school on average of two to three years and is graduated with an Associate's in Applied Science degree in Veterinary Technology. The clinical responsibilities of a veterinary technologist are greater, and because more schooling is required for the B.S. degree, that graduate has a higher career earning potential. The advantage for the vet tech path is a lower cost of education, and graduating sooner to begin earning a good salary in your chosen career.
Veterinary technologists and technicians can also specialize in these disciplines:
Dental Technician

Anesthetist

Internal Medicine

Emergency and Critical Care

Behavior Technician

Zoological Medicine

Equine

Surgery

Clinical Practice

Nutrition

Clinical Pathology
(Click here for more information on these academic specialties.)
Applications and Admissions
Every school and every vet tech program has its own specific requirements. At some schools, there are two application processes—one for the school in general and one for the vet tech program. Every school's website has detailed information on these two processes. All require that you have a high school diploma, a GED, or the equivalent. Variations between the schools are reflected in requiring scores on tests such as ACT, SAT, placement tests such as Accuplacer, essays, and previous work/observation experience at a clinic.
Almost all require an average GPA in high school of 2.0 or better. If you did not take the required complement of preparatory classes in high school or afterward (English, biology, chemistry and other sciences, communications, humanities, or math), these will be required classes before the core curriculum of the vet tech program can begin. Some programs build these classes into the first semester of the program.
One program allows students with prior military experience to earn college credits through a "Prior Learning Program" if the military training applies to the student's major field of study. Credit can also be obtained by following the recommendations of the "military guide" section from the website of the American Council on Education.
Some programs offer the option of "dual enrollment," in which you can earn college credit and high school credit while still in high school, and in some cases this lowers the cost per credit hour taken. This is a special program and requires advance planning to take advantage of it.
It is important that you choose a program accredited by the American Veterinary Medical Association's Committee on Veterinary Technician Education and Activities. (Pay attention to the designations of "full, initial, terminal" accreditation.) Pennsylvania requires licensure of vet techs, and to be eligible you must have attended a school with an accredited vet tech program. To find a school in Pennsylvania with an accredited program, click here.
What You Will Study to Become a Pennsylvania Vet-Tech
As mentioned, basic courses are required, either as part of the vet tech curriculum or as prerequisites taken separately at the college level. The core curriculum focuses on scientific courses, the "ology" ones. If you disliked these in high school, the vet tech program may not be for you. The advantage to taking them as part of the vet tech curriculum is that they have a demonstrable relevance to your career, and might be more interesting. These "ology" courses include anatomy and physiology, terminology, pharmacology, radiology, biology, anesthesiology, hematology, parasitology, maybe even animal psychology. Other courses might include animal nursing, small and large animal medicine, and exotic animal care.
Tuition and Financial Aid
One of the most important questions is, "How much does this cost?" Pennsylvania has a broad range of tuition rates at its seven accredited programs. Tuition and fee schedules for the entire program range (very broadly) from approximately $20,000 to over $60,000.
Almost all students require financial aid, and every school participates in the traditional state and federal financial aid programs available to college students across the country, including military benefits. The most thorough website pages at every school pertain to financial aid. Time spent on these pages (along with tuition and admissions processes) is one of the best investments you can make in your educational future.
All financial aid begins with the Free Application for Federal Student Aid (FAFSA). Visit the FAFSA website to learn what aid is available and which is best for you. Many websites have handy online cost calculators that take only a few minutes to estimate your cost after inputting some FAFSA estimates.
The U.S. Department of Veterans Affairs website outlines all the federal programs for veterans, dependents and family members.
Pennsylvania has state-sponsored financial aid programs, most of which can be found at the website for the Pennsylvania Higher Education Assistance Agency.
After Graduation What's Next?
You will be graduated with an Associate's in Applied Science degree in Veterinary Technology. You will be eligible to take the VTNE (Veterinary Technician National Examination) required to become a licensed veterinary technician in Pennsylvania. Only graduates from an accredited vet tech program are allowed to take the VTNE.
To become certified in Pennsylvania, you must apply for licensure by the State Board of Veterinary Medicine. Only after this application has been approved may you practice as a licensed veterinary technician.
To keep your license current, 16 hours of approved continuing education must be completed every two years. The Pennsylvania State Board of Veterinary Medicine and the Pennsylvania Veterinary Medical Association are good resources for fulfilling these credits.
Pennsylvania Job Prospects and Potential Pay as a Vet-Tech
The U.S. Bureau of Labor Statistics (BLS) projects that employment of veterinary technologists and technicians will increase 30% per year through the year 2022, with higher than national average employment in Pennsylvania. From 2013 BLS data, the average pay for veterinary technologists and technicians in Pennsylvania was $34,570.
Regional average pay (click the radio button for One occupation for multiple geographical areas, then find Veterinary Technologists and Technicians, 292056, and choose Metropolitan or Nonmetropolitan area, then Annual Mean Wage):
| | |
| --- | --- |
| Allentown-Bethlehem-Easton, PA-NJ | $28,810 |
| Erie | $23,800 |
| Harrisburg-Carlisle | $33,570 |
| Lancaster | $32,050 |
| Lebanon | $31,200 |
| Newark-Union, NJ-PA Metro Division | $37,500 |
| Philadelphia Metro Division | $39,350 |
| Philadelphia-Camden-Wilmington, PA-NJ-DE-MD | $36,980 |
| Pittsburgh | $33,220 |
| Reading | $31,000 |
| Scranton–Wilkes-Barre | $34,810 |
| State College | $29,310 |
| York-Hanover | $29,310 |
| Youngstown-Warren-Boardman, OH-PA | $27,610 |
| Far Western Pennsylvania non-metro area | $30,660 |
| West Central Pennsylvania non-metro area | $28,750 |
| Northeastern Pennsylvania non-metro area | $38,090 |
| East Central Pennsylvania non-metro area | $32,590 |
| | |

Veterinary Technician Job Search

Being a licensed vet tech makes you an excellent candidate for good jobs, and is where your graduation from an accredited program will begin to pay off. The foundation for your job search can begin as soon as you begin your education. Contacts made in previous work experience and throughout your education can be your first job contacts. Searching the internet for "veterinary technician jobs in Pennsylvania" will reveal job opportunities.
Some schools participate very actively in preparing you to find a job, with resume assistance, mock interviews, and tips for negotiating the best salary. These schools sometimes have links to job postings.
Great Pennsylvania Vet-Tech Resources
Pennsylvania Veterinary Medical Association
National Association of Veterinary Technicians in America (NAVTA)
Vet Tech Life, an online journal for veterinary technicians
Vetcetera, a listing of national, state and specialty veterinary technician associations
Where Techs Connect, a job source connecting veterinary technicians with employers.