The journey to becoming a veterinary assistant in the state of New York requires the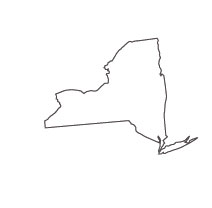 completion of the following steps.
Sponsored Listings
SPONSORED LISTINGS
Featured Programs: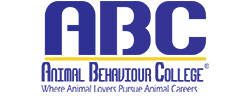 Earn your Online Bachelor of Science in Applied Biological Sciences – Preveterinary Medicine.
Selected Campus Locations:

With Penn Foster's online and accredited veterinary programs, you can learn the skills to help you take the first step toward a career working with animals.
Selected Campus Locations: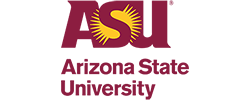 Earn your Online Bachelor of Science in Applied Biological Sciences – Preveterinary Medicine.
Selected Campus Locations:
Selected Programs:

Veterinary Assistant Careers in New York
The salary of a New York veterinary assistant is higher than the average salary in most other states. The Bureau of Labor Statistics reported the average salary of a New York veterinary assistant at $29,550 per year. Those salaries vary by location. Some of the higher-end salaries have been reported in New York City, where average vet assistant salaries exceed $35,000 annually. That means that more experienced vet assistants can expect to earn a yearly income beyond that statewide average. Vet assistants working in Yonkers, White Plains and Huntington all report average annual salaries over $33,000 per year. Meanwhile, Ithaca vet assistants report an annual salary over $38,000. The demand for vet assistants in New York continues to grow as the number of jobs are expected to increase by 13% through the year 2024. New York currently has the fourth highest population of vet assistants in the country. The highest concentration of vet assistants in the state of New York is located in the New York City area.
What job duties position as a veterinary assistant may include:
Veterinary assistants are extremely important to a veterinary practice. These are the individuals who are capable of performing a variety of duties which contribute to the overall function and success of an animal healthcare team. Because the job is so multi-faceted, it presents new challenges each day.
A quick glimpse into the long list of veterinary assistant responsibilities:
Client interaction
Appointment scheduling
Coordination of follow-up calls and visits
Completing records requests from other facilities
Monitoring and maintaining inventory
Sanitation of veterinary equipment and operating rooms
Cage cleaning duties
Assists vets in the filling of scripts
Exam room preparation
Keeping updated medical records
Staying informed of special dietary needs of pets
Exercising and feeding animals
There are additional job duties and that collection of responsibilities have allowed New York veterinary assistants to thrive in vet practices and animal healthcare facilities.

1. New York Education Requirements
New York has not instituted any statewide educational requirements for veterinary assistants. That does not mean that employers do not look favorably on vet assistants who hold a high school diploma or GED equivalency. That is also a starting point for individuals looking to enter into a post-secondary school that offers a veterinary assistant training program. Distance learning programs are also available for those not looking to attend an on-site program. Currently, New York has not made it mandatory for veterinary assistants to hold an AVA (Approved Veterinary Assistant) distinction. However, those who have earned a certificate are likely to accelerate their chances of finding a quality veterinary assistant job in New York.

2. Find a Veterinary Assistant Training Program
 The pathway to acquiring all of the skills needed to thrive as a veterinary assistant lies through a training program. In this setting, students learn the ins and outs of being a veterinary assistant while preparing for a future in the veterinary field. These training programs are designed to educate future vet assistants through classroom and practical learning. Instructors are generally experienced veterinary assistants who teach subjects such as breed identification, proper administering of medicine, restraining techniques, medical terminology, ways to handle chemicals and much more.
A few veterinary assistant campus and online programs in New York: 
Wayne Technical and Career Center
A Program of Wayne-Finger Lakes BOCES
4440 Ridge Road Williamson, NY 14589
Phone: 315-589-2600
Fax: 315-589-5158
Suffolk County Community College
533 College Rd.
Selden, New York 11784-2899
(631) 451-4110
Ulster County Community College
491 Cottekill Rd,
Stone Ridge, New York 12484
(845) 687-5000
Finding a NAVTA approved program:
As the veterinary field expanded, there became a growing need for improvement in all areas. In response, the NAVTA created a veterinary assistant approval program in 2010. The purpose of this program was to identify the duties of a credentialed veterinary assistant. Those who have an interest in finding out more information or enrolling in an NAVTA Approved Veterinary Assistant Program can find a list here. As of now, there are 35 approved programs located in the U.S. and Canada. There are also 3 approved online programs. New York currently is home to one NAVTA accredited campus program. The 3 online accredited programs can be found here.

3. How to Become an Approved Veterinary Assistant in New York
New York has not established any statewide regulations on the credentialing of its veterinary assistants. However, adding credentials to one's resume can open up a wealth of opportunities. The VetMed Team provides options for veterinary assistants with a little or a lot of experience in the profession. The following section explains the various ways that lead to becoming an approved New York veterinary assistant.
What is a New York approved veterinary assistant (AVA)?
An Approved Veterinary Assistant (AVA) distinction is actually a national certificate that is awarded to qualified veterinary assistants.
What are the approved available options by the NAVTA in New York?
Externship Option: This option is for those who are not currently working in a veterinary practice, but are seeking to work in that capacity. On-site training and instruction is offered with this option and that is something many animal healthcare practices are now requiring.
Experiential Learner: This option applies to working veterinary assistants in New York. There is a required employment quota of 20 hours per week at a full-service veterinary practice.
Veterinary Assistant Program: This option is designated for New York veterinary assistants. To qualify, vet assistants must be employed in a full-service veterinary practice for at least 20 hours per week.
Once you complete an approved option.
Meeting the requirements of an approved option qualifies you to take the AVA exam which relates to the program you have completed. A code is issued and then you can set the terms to take your exam.
After passing the approved veterinary assistant examination in New York.
Once you earn a passing score on the specified examination, you will immediately be processed and issued a certificate. Congratulations! You've officially become an approved New York veterinary assistant.
Staying current as a New York AVA.
Your New York AVA will come up for renewal every 2 years. You must also provide proof of ongoing education over the next 2 years and pay a renewal fee.
4. What's After Schooling or Becoming an AVA?
Satisfying all your requirements results in becoming an approved veterinary assistant in New York. Once that occurs, new job opportunities will begin to present themselves. Most employers prefer to hire approved veterinary assistants. This assures them that their new hires are prepared to take on the multi-dimensional task of being a veterinary assistant. This also enhances the credibility of the veterinary assistant profession. Here is a closer look at just a portion of the potential employers in the state of New York.
Potential Veterinary Assistant Employers in New York:
VCA (Veterinary Centers of America)
VCA is a national organization that has continually worked to boost the standard of care in its hospitals, in addition to contributing to the improvement of veterinary medicine. This is evident throughout the abundance of flagship Advanced Veterinary Care Centers. Primary care in any of the 750 VCA hospitals is always reliable. Here are a few of the New York VCA locations.
240 East 80th Street
New York, NY, 10075
212-988-1000
1230 Bay Street
Staten Island, NY, 10305
718-273-9800
609-5 Cantiague Rock Road
Westbury, NY, 11590
516-420-0000
27 Conklin Street
Farmingdale, NY, 11735
516-694-5930
Banfield Pet Hospital
Veterinarian Warren J. Wegert had a vision for veterinary medicine and made that a reality in 1955 when he helped erect the first Banfield Pet Hospital. Since that time, Banfield Pet Hospital has expanded to more than 900 locations throughout the United States and Puerto Rico. The hospital was created on the belief that the best relationships are formed when people work together.
Below are some of the Banfield Pet Hospitals located in New York.
Secaucus
400 Mill Creek Dr
Secaucus, NJ, 07094
(201) 348-1645
Staten Island
1520 Forest Ave
Staten Island, NY, 10302
(718) 448-5558
Brooklyn
238 Atlantic Ave
Brooklyn, NY, 11201
(718) 522-0415
Vetco Wellness Centers and Vaccination Clinics inside PETCO
VETCO was created as a way to provide preventative health care to pets. VETCO also offers affordable and quality health care, in addition to advancing the careers of veterinary professionals by building relationships with teaching institutions and veterinary practices.
Located in Colonie Petco
1440 Central Avenue
Colonie, NY 12205
518-453-9025
Located in Bronx Petco
815 Hutchinson River Parkway
Bronx, NY 10465
718-239-2715
Located in Hartsdale Petco
324 North Central Avenue South
Hartsdale, NY 10530
914-421-0900
Located in Queensberry Petco
756 Upper Glen Street
Queensbury, NY 12804
518-792-3960
If you are lacking experience when it comes to working with animals, then you may consider an internship or volunteer work while you are in the process of seeking out employment.

5. Advancement Opportunities and Continuing Education for New York Veterinary Assistants
If you are currently a veterinary assistant, but not an approved veterinary assistant (AVA), this can be the moment to start advancing your career. Becoming a New York approved veterinary assistant will introduce new opportunities while enhancing your standing as an animal healthcare professional.
This is also an opportunity to expand your job prospects as becoming a veterinary technician could be your next step in the veterinary field. That could also lead down a path to eventually becoming a practicing veterinarian.
Resources in New York
Veterinary Medical Association of New York
American Veterinary Medical Association (AVMA)
New York State Veterinary Medical Society
The Humane Society of New York
SPONSORED LISTINGS
Featured Programs: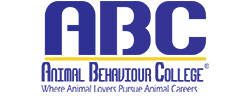 Earn your Online Bachelor of Science in Applied Biological Sciences – Preveterinary Medicine.
Selected Campus Locations:

With Penn Foster's online and accredited veterinary programs, you can learn the skills to help you take the first step toward a career working with animals.
Selected Campus Locations: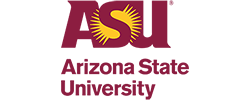 Earn your Online Bachelor of Science in Applied Biological Sciences – Preveterinary Medicine.
Selected Campus Locations:
Selected Programs: