A New York dog groomer will typically work in a pet store, kennel, pet salon, or animal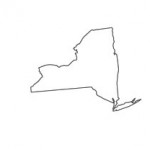 hospital or clinic to provide various grooming services to animals. Usually, a dog groomer will be available to work on other small pets, as well, but some choose only to work with dogs. That is a career choice that is entirely up to you. A groomer will typically handle bathing, nail trims, fur trims, bathing, and other related care duties to ensure that pets look great for their owners. There are even many mobile pet grooming services that are becoming increasingly popular, especially in New York City, to provide services to customers at their convenience.
SPONSORED LISTINGS
Featured Programs:

With Penn Foster's Veterinary Technician Program, you'll learn the skills that will help you take the first step towards a career as a Veterinary Technician. (NAVTA) Approval
Selected Campus Locations: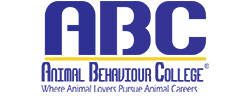 Earn your Online Bachelor of Science in Applied Biological Sciences – Preveterinary Medicine.
Selected Campus Locations: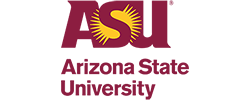 Earn your Online Bachelor of Science in Applied Biological Sciences – Preveterinary Medicine.
Selected Campus Locations:
Selected Programs:

Salary Expectations For a Groomer in New York
 Salary for a dog groomer in New York is going to vary substantially, based on a few different factors:
Experience and Education: Those who have more training and education can expect to earn more, while those with virtually no experience or education can expect to earn about $8.00-$10.00 an hour, to start. The more experienced groomers in New York can easily earn $15.00-$20.00 per hour, or as much as $40,000 per year, depending on where they work.
 Location: The highest paying dog groomer jobs in New York are those located in New York City and other large urban areas. Here, groomers can expect to earn a salary range of $31,000 to $53,000, which again varies based on education, experience, and where you work.
 Type of Business: Those who work at pet stores and private salons will earn much more than those working in shelters, animal hospitals, and clinics. While the salary varies from one place to the next, the average dog groomer in New York can make about 20% more per year by working in a private salon or pet store.
<!- mfunc search_btn ->
<!- /mfunc search_btn ->
Requirements and Education
A New York dog groomer is currently not required, by law, to take any formal education or training classes. Of course, most businesses will not hire someone unless they have experience. The only exception is those places that have in-house training programs. There are dog grooming schools throughout the state and online to help you get the education that you need. Courses generally run for about 40 to 50 hours, and cover topics like breed history, grooming standards, first aid and safety, and other related topics.
 Usually, a formal education will be accompanied by an internship or on-the-job training program because this is a field where practical experience counts. New York has over 20 dog grooming schools and training programs offered through various institutions and businesses, making it easy for anyone to get started in this career.
 For a dog groomer in New York, education is a great way to bolster the resume and improve the salary expectations. Entry-level groomers do not earn a lot, in comparison to other professional trades, but education can always help increase your earnings. Training and Internships at New York Salons and Animal Hospitals
Perhaps the best way to get into the field of grooming is to apply for an internship or position at a local shelter, salon, or animal hospital. Education is not going to teach you everything about this career, and in fact practical experience is often much more useful. You can check with your local Humane Society chapter to find resources, or seek out the various pet services in your city to find a place to get started. Often, a dog groomer in New York will start as an apprentice, or even in an entirely different position. Even if you have to start by volunteering, it is a great way to get your foot in the door.
 Most employers want their dog groomers to have one to three years of practical on-the-job experience. If you take advantage of training, apprentice programs, or volunteering, you can get that experience a lot quicker than you expect. You should seek out local groomers and animal hospitals to see what kind of in-house training programs or career opportunities they offer for an aspiring or entry-level dog groomer in New York.
Certification and Licensing Process
Currently, there are no legal certification and/or licensing requirements for a dog groomer in New York, or a grooming salon or facility. The suggestion of education and certification is there, of course, but it is not mandated. Keep in mind, however, that the more training and education that you have, the more likely you will be to succeed in this career.
The National Dog Groomers Association of America offers two different exams for those who want to become certified in their field, despite whether it is required by law. The program consists of training workshops and hands-on demonstrations, as well as some educational background on grooming and the industry itself. The first exam allows those who pass to be identified as a Certified Dog Groomer. The second exam, for those with more experience or tenure in the field, will certify them as a Master Dog Groomer.
There are also bills that have been put on the table to regulate grooming facilities in New York, but it is uncertain as to whether these bills would include the licensing of every groomer, but it at least covers a license for the facility and the facility owner. There are guidelines that discuss the completion of in-house training courses or dog groomer school programs in order to ensure that all employees are able to work with the safety and health of animals in mind, while performing grooming duties to the best ability. To date, it doesn't seem that any of these laws have been put into effect, but they have been discussed and introduced into legislature in the past.
Resources
 National Dog Groomers Association of America
 Healthcare-Salaries.com: Dog Groomer Salary Information
 Indeed: Dog Groomer Salaries in New York
 AKC.org: Government Attempts to Regulate Pet Grooming
Continuing Education and Professional Resources
Landing your first job as a pet groomer does not mean that you are done learning. You will always need to further your education and utilize all of the available resources to ensure that you get the most out of your career. Check out the resources below for education, networking, and other benefits.
NDGAA: The NDGAA offers a variety of professional training courses and resources for those seeking a career as a dog groomer in New York. They have two training and certification programs for groomers and master groomers, as well as the option for a professional membership to assist with networking and career development.
 International Association of Professional Groomers: This international organization is great for professional networking, allowing you to connect with other dog groomers around the world.
 The Humane Society of the U.S./New York: This is the state chapter of the U.S. Humane Society, where you can find helpful information on becoming a dog groomer and various businesses throughout New York that you can work with.