A career as a veterinary assistant in New Mexico can begin with the completion of the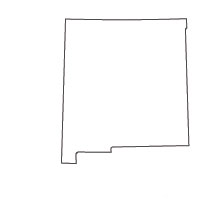 following five steps.
1. New Mexico Education Requirements
2. Find a Veterinary Assistant Training Program
3. How to Become an Approved Veterinary Assistant in New Mexico
4. What's After Schooling or Becoming an AVA?
5. Advancement Opportunities and Continuing Education for New Mexico Veterinary Assistants
Sponsored Listings
SPONSORED LISTINGS
Featured Program:

If you love working with animals, take the first step toward a new career as Veterinary Assistant with the NAVTA-approved Veterinary Assistant program at Penn Foster. Take affordable classes online - at your own pace - and apply what you've learned through a hands-on externship training at a veterinary practice of your choosing.
Selected Campus Locations:
Veterinary Assistant Careers in New Mexico
The average salary of a New Mexico veterinary assistant, according to the Bureau of Labor Statistics, checks in at $26,120 annually. That is pretty consistent throughout most of the state as vet assistants in can expect to earn right around that average. However, vet assistants in Santa Fe report higher annual salaries with an average that exceeds $30,000 per year. There continues to be steady job growth in New Mexico among vet assistants and the rising number of veterinary practices should help those numbers maintain that climb. Pet care spending is also on the rise. The American Pet Products Association estimates that Americans will spend $69.36 billion on their pets in 2017. That amount is up almost $3 billion from the 2016 total. That indicates more money being spent on veterinary care, which indicates a stable future for veterinary assistants. There is also for vet assistants to increase their annual salaries by accumulating higher levels of certification and experience.
What job duties the position of a veterinary assistant may include:
In order to maintain efficiency in an animal healthcare facility, veterinary assistants are called upon to perform an array of duties. At any time during the course of a workday, a veterinary assistant can attend to one of many job assignments. This has turned them into valuable members of the veterinary profession.
A quick look at the different responsibilities of a veterinary assistant:
Scheduling appointments and clerical duties
Initiating and completing pet records requests
Maintaining control of facility inventory
Tool and equipment sanitization
Prepping surgery room for use
Animal restraint
Assisting vets with the filling of prescriptions
Keeping medical records updated
Animal walking and exercise
Ensuring special dietary needs of pets are met
Cage cleaning
Those are just some of the duties completed on a regular basis by New Mexico veterinary assistants and that versatility is a primary reason why they are so integral to animal healthcare teams. 

1. New Mexico Education Requirements
Aspiring New Mexico veterinary assistants do not need any major prerequisites to start their education. However, it is recommended and helpful for students to hold a high school diploma or GED equivalency. A veterinary assistant education is offered through statewide training programs operated by individual community colleges, technical institutes and other educational facilities. There are even distance learning options for those who prefer to undergo their educational training online. Within the state of New Mexico, it is not required for a veterinary assistant to hold an AVA (Approved Veterinary Assistant). However, New Mexico vet assistants with an AVA distinction usually find themselves at the top of the list when it comes to applying for an open position.

2. Find a Veterinary Assistant Training Program
Preparation for a future as a veterinary assistant generally begins with specific training in a veterinary assistant program. These programs feature experienced veterinary assistants as instructors, who provide classroom and practical instruction on all of the job essentials. This adequately prepares students for everything they will face as New Mexico veterinary assistants. The coursework involves a concentration on medical terminology, identifying different breeds, restraint techniques, how to handle chemicals and administer medication, in addition to much more.
A few of the veterinary assistant campus and online programs in New Mexico:
Central New Mexico Community College
525 Buena Vista Drive SE
Albuquerque, NM 87106
Phone: (505) 224-3000 
4400 Cutler Ave N.E.
Albuquerque, NM 87110
800-477-PIMA
1001 Menaul Blvd. NE
Albuquerque, NM 87107
Phone: 505-634-5236
Finding a NAVTA approved program:
The NAVTA (National Association of Veterinary Technicians of America) saw the need to implement a veterinary assistant approval program, which was finally established in 2010. The NAVTA put together a set of guidelines for what defines a high level of quality in a veterinary assistant training program. Individuals who are interested in joining an NAVTA Approved Veterinary Assistant Program, can find a list of approved programs here. There are currently 36 approved programs in the U.S. and Canada, and 4 approved online programs as well.

3. How to Become an Approved Veterinary Assistant in New Mexico
New Mexico has not named a specific veterinary assistant program that all vet assistants must complete before entering into the workforce. Still, many veterinary facilities prefer veterinary assistants who can show proof that they are capable of handling all of their job duties. The VetMed Team has instituted options for vet assistants seeking out certification. Those options apply to experienced veterinary assistants and those who are rather new to the profession. The following section examines the different ways that lead to the distinction of approved veterinary assistant in New Mexico.
What is a New Mexico approved veterinary assistant (AVA)?
The Approved Veterinary Assistant (AVA) distinction is a national certificate awarded to veterinary assistants.
What are the approved available options by the NAVTA in New Mexico?
Externship Option: This is for individuals that do not have current employment in a veterinary practice, but are seeking a position as a veterinary assistant. This option provides real-time, practical experience in an animal healthcare facility, which is now required by the majority of veterinary practices.
Experiential Learner: This is for employed veterinary assistants in New Mexico. In order to qualify for this option, there is a 20-hour minimum requirement per week in a full-service veterinary practice.
Veterinary Assistant Program: This is for New Mexico veterinary assistants who hold employment. To qualify, a vet assistant must work a minimum of 20 hours per week in a full-service veterinary practice.
Once you complete an approved option.
When all of the requirements of an approved option are sufficed, then it's time to take the AVA exam. A code is issued and that allows the terms and conditions to be set for an exact exam date.
After passing the approved veterinary assistant examination in New Mexico.
Once a passing grade is earned on the exam, processing will begin and you will be issued a certificate. Congratulations are in order as you have become an approved New Mexico veterinary assistant.
Staying current as a New Mexico AVA.
Your New Mexico AVA will need to be renewed every two years. There is also a continuing education requirement that needs to be met over the following 2 years. 
4. What's After Schooling or Becoming an AVA?
Once you have taken all the necessary steps towards becoming an approved veterinary assistant, you will be able to see the benefits. New Mexico veterinary assistants are subject to many new advantages when they earn an AVA. Employers place tremendous value on veterinary assistants who can walk into a new job and thrive from day one. Animal healthcare teams who can rely on qualified veterinary assistants work more cohesively and provide a better quality of care. Here is a glimpse at some of the potential employers in New Mexico. 
Potential Veterinary Assistant Employers in New Mexico:
VCA (Veterinary Centers of America)
VCA has a long-standing reputation in the veterinary field. The VCA provides a high standard of care in its veterinary facilities located throughout the country. There are currently over 750 VCA hospitals operating in the United States and here are a few of the New Mexico VCA locations.
2611 Coors Blvd., N.W., Suite B
Albuquerque, NM, 87120
505-836-6048
2740 Wyoming Blvd, N.E., Ste. 1
Albuquerque, NM, 87111
505-298-7444
8414 4th Street, N.W.
Los Ranchos de Albuquerque, NM, 87114
505-897-8200
1882 Plaza del Sur Drive
Santa Fe, NM, 87505
505-471-2888
9901 Montgomery Blvd. NE
Albuquerque, NM, 87111
505-292-5353
Banfield Pet Hospital
Veterinarian Warren J. Wegert offered up a very meaningful contribution to veterinary medicine as part of his overall vision. That led to the opening of the first Banfield Pet Hospital in 1955. Since that time, Banfield Pet Hospital has grown to include 900 locations throughout the United States and in Puerto Rico. The hospital was built upon the idea that the best relationships are formed when people work together.
Below are some of the Banfield Pet Hospitals located in New Mexico.
8070 Academy Rd NE
Albuquerque, NM, 87111
(505) 797-7194
1424 Mercantile Ave NE
Albuquerque, NM, 87107
(505) 344-1450
10248 Coors Bypass NW
Albuquerque, NM, 87114
(505) 897-4445
If you are short on experience in the animal healthcare field, then you could utilize the option of volunteering or interning while seeking out employment.

5. Advancement Opportunities and Continuing Education for New Mexico Veterinary Assistants
If you are presently employed as a veterinary assistant, but are not an approved veterinary assistant (AVA), then this is your opportunity to begin moving forward. Becoming an approved veterinary assistant can enhance your status in the veterinary profession. It could also bring you one step closer to securing an important role on a New Mexico animal healthcare team.
Career advancement can be ongoing. Earning an AVA could be just the first step as becoming a veterinary technician or even a veterinarian could be in your future.
Resources in New Mexico
American Veterinary Medical Association (AVMA)
New Mexico Veterinary Medical Association
Humane Society of Southern New Mexico
SPONSORED LISTINGS
Featured Programs:

With Penn Foster's Veterinary Technician Program, you'll learn the skills that will help you take the first step towards a career as a Veterinary Technician. (NAVTA) Approval
Selected Campus Locations: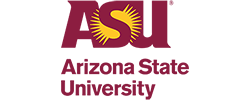 Earn your Online Bachelor of Science in Applied Biological Sciences – Preveterinary Medicine.
Selected Campus Locations:
Selected Programs: