If you enjoy working with animals, of any size, are looking for a promising career with solid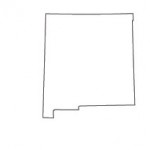 employment prospects, and want to complete your education in three years or less at a modest cost, consider the career of a veterinary technician. The U.S. Bureau of Labor Statistics (BLS) projects that employment of veterinary technologists and technicians is expected to grow 30% nationwide through 2022.
SPONSORED LISTINGS
Featured Programs: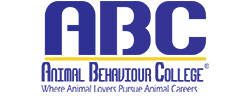 Earn your Online Bachelor of Science in Applied Biological Sciences – Preveterinary Medicine.
Selected Campus Locations:

With Penn Foster's online and accredited veterinary programs, you can learn the skills to help you take the first step toward a career working with animals.
Selected Campus Locations: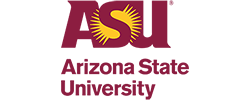 Earn your Online Bachelor of Science in Applied Biological Sciences – Preveterinary Medicine.
Selected Campus Locations:
Selected Programs:

A veterinary technologist attends college for four or more years and earns a B.S. in Veterinary Technology. A veterinary technician (vet tech) attends school two years (on average) and is graduated with the degree of Associate of Applied Science in Veterinary Technology.
<!- mfunc search_btn -> <!- /mfunc search_btn ->
What a Vet-Tech Does in New Mexico
A vet tech is trained and educated to assist the veterinarian in all aspects and phases of a veterinary practice or facility. This spans all the duties from practice/facility management, including animal intake, record keeping, inventory, etc., to the hands-on work with animals. This includes assisting in surgery, administering medications and anesthesia, wound care, animal restraint (from mice to horses), taking x-rays, performing dental and laboratory procedures, and client education and relations.
Most vet techs work in private practice, but employment opportunities are found in public and private research institutions, veterinary teaching hospitals, humane and rescue organizations, military service, zoos/exotic animal facilities, veterinary supply and sales, livestock production, and feed manufacturers.
Veterinary technologists and technicians can also specialize in these disciplines:
Dental Technician

Anesthetist

Internal Medicine

Emergency and Critical Care

Behavior Technician

Zoological Medicine

Equine

Surgery

Clinical Practice

Nutrition

Clinical Pathology
(Click here for more information on these academic specialties.)
What Will You Study to Become a Veterinary Technician
A vet tech curriculum is science-based, beginning with the courses required before application. Most programs require some prerequisite courses such as English, biology, math, communications, computer skills, or other sciences.
Once you are accepted to the vet tech program, the core curriculum focuses on science-based courses such as anatomy and physiology, terminology, radiology, pharmacology, hematology, parasitology, anesthesiology, animal nursing and restraint, and large and small animal medicine. Some courses will prepare you for the aforementioned practice management skills.
Some courses have labs and hands-on skill sessions to complement the classroom work. In your final semester you will be placed in an internship in a "real-live" veterinary clinic or facility, where you will enhance the skills you already have, gain new ones, and observe the daily job of a working vet tech.
If you proceed with a full-time course load, you should be able to earn an Associate's degree in two years. Almost all degrees can be earned in three years.
New Mexico has a "distance learning" program in which you can do much of your education remotely and do not have to attend classes daily on campus. This program has been approved to accommodate students who cannot travel great distances to a campus, or who have special educational needs such as family or work obligations that require one's classwork to be done at night. Some of the design of this program is up to you, including the pace of your education. This program's educational and testing requirements are as rigorous (or more so) than those for on-campus programs. Tuition is lowest for New Mexico residents, but non-residents can take advantage of the several programs across the country for distance learning at a higher tuition cost. To see a list of the distance learning programs across the country, click here.
Application Process for Becoming a Vet-Tech
Only schools and programs accredited by the American Veterinary Medical Association's (AVMA) Committee on Veterinary Technician Education and Activities are discussed here. Accreditation ensures that a vet tech program meets the highest standards and provides you with the best education. For a list of accredited schools in New Mexico, click here.
The application processes for schools are different. Common to all is that you must have a high school diploma, GED, or the equivalent. Different requirements may include test scores on ACT, SAT or Accuplacer, interviews, essays, and a minimum GPA in high school and prerequisite courses. The process is competitive depending on your experience, grades, and background.
Each school's website has the detailed information you need to begin the application process. Visit these websites as soon as possible to learn of the requirements and deadlines, for some deadlines are early in the year for admission for the fall semester.
Tuition and Financial Aid in New Mexico
New Mexico's schools have very affordable tuition. A student enrolled full-time intending to complete the program in two and a half years or less can expect to pay tuition and fees of under $12,000.
Most students require some financial aid. Every school has the standard complement of financial aid available to college students across the country. Every school's website has comprehensive financial aid information.
All financial aid begins with the Free Application for Federal Student Aid (FAFSA). This website informs you of all the options and helps you make the best choice regarding financial aid. Visit the FAFSA website first when investigating options for financial aid.
Military benefits are available to all college students. Spend time on each school's website for information on these programs. Visit the U.S. Department of Veterans Affairs to learn more about the types of aid and which are best for you. These include programs for dependents and family members of a veteran.
New Mexico Job Prospects and Potential Pay
In addition to the projection of a 30% job growth through 2022 for vet techs, the BLS has average pay data. Per 2013 BLS data, the average pay for veterinary technologists and technicians in New Mexico was $31,100.
Regional average pay (click the radio button for One occupation for multiple geographical areas, then find Veterinary Technologists and Technicians, 292056, and choose Metropolitan or Nonmetropolitan area, then Annual Mean Wage):
| | |
| --- | --- |
| Albuquerque, NM |      $29,350 |
| Las Cruces, NM |      $34,460 |
| Santa Fe, NM |      $35,450 |
| Eastern New Mexico non-metro area |      $28,680 |

After You Graduate
You will be graduated with an Associate of Applied Science degree, and will be eligible to take the VTNE (Veterinary Technician National Examination) required to become a registered veterinary technician in New Mexico. The exam can only be taken by a graduate of an accredited program, which is why it is important you select an accredited school for your education.
If you pass the VTNE exam, you must apply for registration through the New Mexico Board of Veterinary Medicine, and pass an exam administered by the Board. Then you are registered as a veterinary technician in the state. To keep your education and your registration current, you must complete eight hours of continuing education annually.
The New Mexico Veterinary Technician Association and the New Mexico Veterinary Medical Association are two good resources regarding registration, continuing education, and job resources after you graduate.
Job Search as a Registered New Mexico Veterinary Technician
Searching for a job can be daunting, but being a registered vet tech will make you a good candidate. Begin planning your job search as soon as you begin your education. Contacts made in previous work experience, your labs, and your internship can serve as your first applications. Searching the internet for "veterinary technician jobs in New Mexico" will reveal job opportunities.
The following websites are excellent resources for a job search.
New Mexico Veterinary Technician Association
New Mexico Veterinary Medical Association
National Association of Veterinary Technicians in America (NAVTA)
Vet Tech Life, an online journal for veterinary technicians
Vetcetera, a listing of national, state and specialty veterinary technician associations
Where Techs Connect, a job source connecting veterinary technicians with employers.