A dog groomer in New Mexico works in salons, animal hospitals, kennels, pet stores, and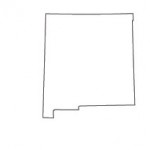 other pet businesses to provide basic bathing, fur trimming, and care and maintenance. They will often be responsible for pets of all sizes, and will need to know how to handle animals as well as how to groom them appropriately. New Mexico dog groomers are in demand, and anyone entering the field can expect to find a rewarding career working with animals.
SPONSORED LISTINGS
Featured Programs: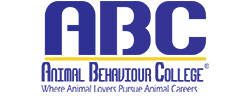 Earn your Online Bachelor of Science in Applied Biological Sciences – Preveterinary Medicine.
Selected Campus Locations:

With Penn Foster's online and accredited veterinary programs, you can learn the skills to help you take the first step toward a career working with animals.
Selected Campus Locations: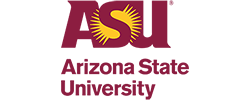 Earn your Online Bachelor of Science in Applied Biological Sciences – Preveterinary Medicine.
Selected Campus Locations:
Selected Programs:

Grooming Salary Expectations
New Mexico dog groomers can expect to earn an average wage of $10.00 per hour, with entry-level employees earning slightly less. Typically, wages start around $8.00 per hour, and can go all the way up to $15.00 per hour or more, depending on the type of facility that you work in and the level of experience and education that you have.
<!- mfunc search_btn -> <!- /mfunc search_btn ->
Those who are new to being a dog groomer in New Mexico will see an average salary around $16,000 to $18,000 per year. Working in pet stores or private grooming salons will pay better than positions at most animal hospitals and kennels. The average salary for a pet groomer in New Mexico is around $21,000 annually. Master groomers and those who own their own salons or can easily earn up to $32,000 per year.
Certification
To become a dog groomer in New Mexico, you are not legally required to attend any type of formal training or certification program. However, it is always going to bolster your career if you do so. The NDGAA has a certification program available for entry-level groomers as well as master groomers. The programs consist of practical application demonstrations (a grooming test where you provide your own dog) as well as written examinations to prove competency. Those who pass the test can call themselves Certified Dog Groomer or Certified Master Groomer, depending on which exam they took.
Education and Training
New Mexico has a lot of dog grooming schools and training programs available to those seeking a career in the industry. The state does not have any formal education requirements, though, so it is up to you to make the choice to get an education. Dog groomer schools and training courses typically feature workshops, hands-on experience, and education in the history of breeds and breed standards, grooming practices, and more.
Students can expect to spend about 50 hours completing coursework in pet grooming school, depending on the program that they choose. Classes will teach basic first aid, handling techniques, how to groom different breeds, and other related topics and tactics. Although formal education is not required for this career, many employers will look favorably upon those who take the initiative to attend grooming school before applying to dog groomer jobs. Training and Internships at New Mexico Salons and Animal Hospitals
By far, the best option for growing and training in the dog grooming field is hands-on experience. New Mexico has plenty of resources available for those who wish to work in the industry. It is always a good idea to visit your local animal hospital, kennel, or Humane Society to see if they have any internships or grooming programs available.
Some people start as volunteers or part-time employees doing whatever work is available. In an animal hospital or shelter, this is much appreciated by the staff. If you prefer to go straight to grooming, you can check out local ads for grooming apprenticeships, training programs, or salons that have positions open for those new to the industry. Being a dog groomer is not just about knowing the industry and the breed standards. This is one field where getting in there and getting your hands dirty is the key to success.
Resources
National Dog Groomers Association of America
Healthcare-Salaries.com: Dog Groomer Salary Information
https://www.sokanu.com/careers/dog-groomer/salary/New%20Mexico/
Other Professional Resources
Becoming a New Mexico dog groomer is not the end of your education and training. You will need to keep up with the industry through continuing education, ongoing training, and joining professional associations that can help you further your career.
NDGAA: This organization has all of the resources that professional groomers and groomers-to-be need in order to succeed in their career.
International Association of Professional Groomers: This is a worldwide association that offers training, education, and certification resources for New Mexico pet groomers and groomers around the world.
The Humane Society of the U.S./New Mexico: The New Mexico chapter of the Humane Society of the U.S. has plenty of resources and tools for professionals and those aspiring to work in the industry, including groomers.