These five steps detail the step-by-step process on how to become a veterinary assistant
in New Hampshire.
1. New Hampshire Education Requirements
2. Find a Veterinary Assistant Training Program
3. How to Become an Approved Veterinary Assistant in New Hampshire
4. What's After Schooling or Becoming an AVA?
5. Continuing Education and Advancement Opportunities for New Hampshire Veterinary Assistants
Sponsored Listings
SPONSORED LISTINGS
Featured Program:

If you love working with animals, take the first step toward a new career as Veterinary Assistant with the NAVTA-approved Veterinary Assistant program at Penn Foster. Take affordable classes online - at your own pace - and apply what you've learned through a hands-on externship training at a veterinary practice of your choosing.
Selected Campus Locations:
Veterinary Assistant Careers in New Hampshire
In the state of New Hampshire, the average veterinary assistant salary is $25,630 per year, according to the U.S. Bureau of Labor Statistics. Location and the type of vet practice factor into that annual salary amount, as there are vet assistants in New Hampshire currently making upwards of $30,000 annually. Some of those vet assistants are employed in Concord, Manchester and Derry as all three of those cities present many promising opportunities for veterinary assistants. The number of vet assistants in New Hampshire is the second lowest total among all New England states, ahead of only Rhode Island. However, job growth for vet assistants in New Hampshire is higher than the national average. There are expected to be close to 10% more vet assistants in New Hampshire by the year 2024, according to the U.S. Bureau of Labor Statistics. That bodes very well for veterinary assistants who are just starting out.
What job duties the position of a veterinary assistant may include:
Veterinary assistants are very valuable to animal healthcare teams because they assume a plethora of job responsibilities. It is an occupation that allows vet assistants to function in a number of different capacities.
A brief look into the different kinds of veterinary assistant responsibilities:
Scheduling appointments for clients
Updating medical records
Completing pet record request transactions
Inventory control
Sanitizing tools, equipment and exam rooms
Surgery prep
Script-filling assistance
Clerical responsibilities
Applying animal restraint techniques
Cage cleaning and animal walking
Those are just some of the roles taken on by New Hampshire veterinary assistants, who help drive animal healthcare teams to success.
1. New Hampshire Education Requirements

New Hampshire has not set forth any guidelines for the required level of education among its veterinary assistants. The hiring process is up to the discretion of each individual animal healthcare facility. In most instances, vet practices and pet hospitals favor veterinary assistants with a formal education in this discipline. This education is available through a number of veterinary assistant programs located throughout the state of New Hampshire. Most working vet assistants have acquired a minimum of a high school diploma or GED equivalency, although neither is mandatory. New Hampshire does not require veterinary assistants to hold an AVA (Approved Veterinary Assistant) certification. However, vet assistants with that specific distinction have an elevated status in the profession.

2. Find a Veterinary Assistant Training Program
The process of becoming a veterinary assistant starts with finding a training program. This includes an entire curriculum based on job-specific duties that veterinary assistants will use every day on the job. Each program creates its own curriculum, although they all pretty much focus on the same areas of concentration. Classroom instruction and practical lessons are taught by experienced vet assistants within these programs. New Hampshire residents who enter into a veterinary assistant training program will undergo lessons on breed identification, relevant medical terminology, proper restraining techniques, the methods of administering medications, and the protocol on handling chemicals.
A few veterinary assistant campus and online programs in New Hampshire:
Great Bay Community College
Portsmouth Campus:
320 Corporate Drive
Portsmouth, NH 03801
603-427-7600
Fax: 603-334-6308
Manchester Community College
1066 Front Street
Manchester, NH 03102
Phone: (603) 206-8000 
Finding a NAVTA approved program:
Veterinary assistant training programs were given their own stamp of approval in 2010 when the NAVTA (National Association of Veterinary Technicians of America) unveiled its veterinary assistant approval program. When a program gained approval, it verified the quality of that training program, which came with a careful evaluation by the NAVTA. For those who are interested in finding out more information on an NAVTA Approved Veterinary Assistant Program, a list of has been assembled here. There are currently 36 approved programs in the U.S. and Canada, and there are also 4 approved online programs.

3. How to Become an Approved Veterinary Assistant in New Hampshire
New Hampshire has no state board that has assigned a specific veterinary assistant program that should be completed by vet assistants. However, earning the title of approved veterinary assistant has a number of advantages. The VetMed Team has provided a trio of options for veterinary assistants who would like to become approved. Options are available to beginner vet assistants and those who have accumulated years of experience. The next section details the various ways a New Hampshire resident can become an approved veterinary assistant.
What is a New Hampshire approved veterinary assistant (AVA)?
The Approved Veterinary Assistant (AVA) distinction is a national certificate awarded to veterinary assistants.
What are the approved available options by the NAVTA in New Hampshire?
Externship Option: This option is available to those not currently employed in a veterinary practice, but are actively seeking work in that capacity. This option provides hands-on learning, which is being mandated by most pet hospitals and veterinary practices.
Experiential Learner: This option is available to employed veterinary assistants in New Hampshire. Employment must include at least 20 hours per week in a full-service veterinary practice.
Veterinary Assistant Program: This option is available to New Hampshire veterinary assistants who are already employed. They must be working in a full-service veterinary practice for an average of at least 20 hours per week.
Once you complete an approved option.
Satisfying every requirement of one of these approved options qualifies individuals for the AVA examination that has been designated for the specific option that has been completed. A code is issued, which allows individuals to set the terms for their exam.
After passing the approved veterinary assistant examination in New Hampshire.
Once a passing score has been achieved, you will be processed and soon receive a certificate. Congratulations! You have officially completed all the steps to becoming an approved New Hampshire veterinary assistant.
Staying current as a New Hampshire AVA.
Your New Hampshire AVA requires a two-year renewal. You will also be required to complete continuing education credits over the next 2 years.
4. What's After Schooling or Becoming an AVA?
Once every step to becoming an approved veterinary assistant in New Hampshire has been completed, there should be an immediate increase in employment opportunities. Approved vet assistants remain in very high demand and are deemed a valuable part of the veterinary field. This is a means of strengthening one's status and becoming more appealing to potential employers throughout the state of New Hampshire. 
Potential Veterinary Assistant Employers in New Hampshire:
VCA (Veterinary Centers of America)
The VCA has built a nationwide chain and its reputation in the veterinary profession and maintains a high quality of care within its hospitals. The VCA is also an ongoing contributor to the advancement of veterinary medicine. The VCA provides top-quality primary care in more than 750 hospitals across the nation. Here are a few of the New Hampshire VCA locations.
3 Hawthorne Drive
Bedford, NH, 03110
603-624-4004
1 Intervale Road
Concord, NH, 03301
603-227-1199
1266 Union Avenue
Laconia, NH, 03246
603-524-8387
3 Maple Street
Gilford, NH, 03249
603-524-0404
Banfield Pet Hospital
Veterinarian Warren J. Wegert made a substantial contribution when he introduced his vision for veterinary medicine as part of the first Banfield Pet Hospital, which opened in 1955. Since then, Banfield Pet Hospital has expanded and now features over 900 locations throughout the United States and in Puerto Rico. The hospital was built upon the ideal that the best relationships are formed when people work together.
Below are some of the Banfield Pet Hospitals located in New Hampshire.
299 Loudon Rd
Concord, NH, 03301
(603) 223-9648
777 South Willow St
Manchester, NH, 03103
(603) 668-0065
290 S Broadway
Salem, NH, 03079
(603) 890-3744
Vetco Wellness Centers and Vaccination Clinics inside PETCO
VETCO is made up of a contingent of pet healthcare professionals who offer preventative health care. VETCO is known for its affordability and high standard of care. VETCO also plays a role in advancing the careers of veterinary professionals by taking advantage of its relationships with teaching institutions and veterinary practices.
877 Central Avenue
Dover, NH 03820
603-740-3648
35 Fort Eddy Road
Concord, NH 03301
603-225-7355
1458 Lakeshore Drive
Gilford, NH 03249
603-524-9180
Located in Plaistow Petco
4 Plaistow Road
Plaistow, NH 03865
603-378-9133
If you are without extensive experience when it comes to working with animals, then you may want to consider finding an internship or participating in volunteer work while seeking employment.

5. Continuing Education and Advancement Opportunities for New Hampshire Veterinary Assistants
If you currently hold a position as a veterinary assistant, but have yet to become an approved veterinary assistant (AVA), now is the time to change your future. Holding an approved veterinary assistant certification increases your job opportunities and also contributes to the high level of care in the New Hampshire veterinary profession.
Holding an AVA can also lead to advancement and a future as a veterinary technician. This could put your career path on an upward climb through the ranks of the veterinary profession.
Resources in New Hampshire
New Hampshire Veterinary Medical Association
American Veterinary Medical Association (AVMA)
New Hampshire Vet Assistant Jobs
SPONSORED LISTINGS
Featured Programs:

With Penn Foster's Veterinary Technician Program, you'll learn the skills that will help you take the first step towards a career as a Veterinary Technician. (NAVTA) Approval
Selected Campus Locations: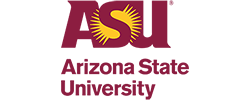 Earn your Online Bachelor of Science in Applied Biological Sciences – Preveterinary Medicine.
Selected Campus Locations:
Selected Programs: