Whether you're looking to start your own business or rent a space in an established dog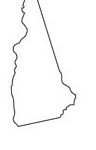 grooming business, becoming a dog groomer in New Hampshire is an excellent career choice. Earning a living providing hygienic care for animals is a rewarding position, as it not only helps in early detection of potential health issues, but it also provides enhancement of a canine's physical appearance.
SPONSORED LISTINGS
Featured Programs: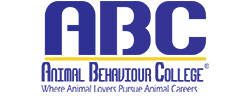 Earn your Online Bachelor of Science in Applied Biological Sciences – Preveterinary Medicine.
Selected Campus Locations:

With Penn Foster's online and accredited veterinary programs, you can learn the skills to help you take the first step toward a career working with animals.
Selected Campus Locations: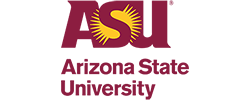 Earn your Online Bachelor of Science in Applied Biological Sciences – Preveterinary Medicine.
Selected Campus Locations:
Selected Programs:

How Climate Can Affect Dog Grooming in New Hampshire
All breeds have their own characteristics when it comes to coats and skin; for instance, fine as opposed to coarse; normal as opposed to sensitive. Each breed, depending on these factors, has different care needs. The pug, for example, requires daily upkeep in its nasal region. The folds can collect various bacteria that can lead to yeast infections and difficulty breathing. The weather in New Hampshire, with its distinct four seasons, can add to this turmoil for the animal.
<!- mfunc search_btn -> <!- /mfunc search_btn ->
Career Outlook and Potential Pay
The potential for entry into the dog grooming career field is competitive in New Hampshire. The salary for dog groomers in this state is one of the highest in the nation, meaning that those who are able to get into this career tend to stay in it. There is not a high turnover rate for dog groomers in the state of New Hampshire as there is in other states in which the salary is less than half of what New Hampshire dog groomers receive. According to Salary Genius, as of 2015, the starting annual salary (at the low end) for a dog groomer in New Hampshire is $41,430. At the upper end of starting annual salaries, $62,145. An established dog groomer can expect to earn between $59,185 and $88,778.
Job Tasks and Duties
Perhaps you simply have an eye for detail and a desire to make show-worthy animals stand out in the spotlight. Maybe you simply like caring for animals, whatever your reasons for investigating this potential career, like any career, research into what this position actually entails is pertinent to your success.
The dog's owner, due to proximity and time spent with the animal, can often notice changes in temperament; however, because your time with the animal is more sporadic, your job is to help identify potential health issues based on what you may find hiding in the animal's coat or on its skin, such as bites, lesions, or injuries not visible.
When performed correctly, grooming sessions can be therapeutic for the canine. Massage and a kind voice can help put the animal at ease during the session.
Tools Required For Dog Grooming
Again, because you will be handling dogs of various breeds and weather changes can wreak havoc on all animals, there are various tools that you will need. If you are opening your own dog grooming business, whether mobile or at a stated location, you will purchase these tools yourself. If you are joining an established business, these tools will be provided in most cases. During the summer, especially if the dog breed has a long or coarse coat, shedding blades help thin the fur, eliminating most matting issues.
Requirements
Each state has its own licensing and/or certification requirement. The state of New Hampshire's licensing/certification requirements for those starting a brand new dog grooming business are as follows:
Obtain a Doing Business As (DBA) License

Obtain a Dog Grooming Business Permit

Obtain a Dog Groomer's Selling Permit (this applies to those businesses which will be selling products in addition to the grooming services
In New Hampshire, there are no licenses or certifications required for individuals joining an established salon. That said, it is still a good idea to become a member of, and be certified by, a well-known dog grooming association.
Resources for Potential Dog Groomers
New Hampshire Dog Grooming Associations