Becoming a veterinary assistant in Montana can be accomplished by completing these five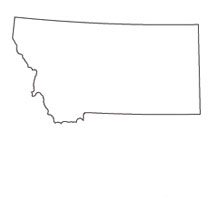 steps.
1. Montana Education Requirements
2. Find a Veterinary Assistant Training Program
3. How to Become an Approved Veterinary Assistant in Montana
4. What's After Schooling or Becoming an AVA?
5. Montana Veterinary Assistant Advancement Opportunities and Continuing Education
Sponsored Listings
SPONSORED LISTINGS
Featured Program:

If you love working with animals, take the first step toward a new career as Veterinary Assistant with the NAVTA-approved Veterinary Assistant program at Penn Foster. Take affordable classes online - at your own pace - and apply what you've learned through a hands-on externship training at a veterinary practice of your choosing.
Selected Campus Locations: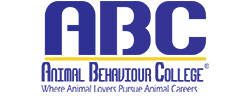 Earn your Online Bachelor of Science in Applied Biological Sciences – Preveterinary Medicine.
Selected Campus Locations:
Veterinary Assistant Careers in Montana
The state of Montana features an average veterinary assistant salary of $26,910 per year, according to the U.S. Bureau of Labor Statistics. Some cities in Montana have higher average salary amounts as vet assistants in the city of Billings report an average salary of more than $28,000 annually. Montana does not have a particularly large population of veterinary assistants, although it is one that continues to expand. That has a lot to do with the increasing number of veterinary practices and animal healthcare facilities within the state. Each year, pet owners are spending more and more money on their pets. According to the American Pet Products Association, there will be $69.36 billion spent on pet expenditures in 2017. The growing number of medical services available to pets has also contributed to an increase in spending. That has resulted in a continued growth in the Montana veterinary field, thus presenting vet assistants with an abundance of new opportunities.
The job duties of a veterinary assistant may include:
Animal healthcare facilities depend on a number of individuals to contribute in what is truly a team approach. Vet assistants make numerous contributions over the course of a day by attending to a wealth of job responsibilities. Veterinary assistants are versatile and also tasked with many different assignments. Dealing with customers, veterinarians, pets and other staff members is something that has become routine for vet assistants. That has put tremendous value on vet assistants as they are a key ingredient to the success of any animal healthcare team.
A short list of veterinary assistant responsibilities includes the following:
Customer service duties
Clerical and administrative work
Requesting pet medical records from other providers
Inventory control duties
Sanitization of examination rooms
Animal cage cleaning
Helping with script filling
Post-operative care
Keeping current medical records
Animal restraint
Assisting in administering medications
Follow-up call conversations with pet owners
The job of a Montana Veterinary assistant includes a variety of additional tasks in what is a multi-faceted profession.  

1. Montana Education Requirements
The path to beginning a career as a veterinary assistant in Montana typically starts with earning a high school diploma or GED equivalency. There are training programs located within the state, although each facility sets its own standards for admission requirements. Those are usually rather minimal. Once a program is chosen, students begin with a curriculum centered on all the job responsibilities of a veterinary assistant. These programs are available in an on-site setting and via distance learning. Training programs award certificates once the educational requirements are completed. Currently, veterinary assistants in Montana do not need a specific certification or license. There is also no requirement calling for vet assistants to be certified as an AVA (Approved Veterinary Assistant). However, the AVA distinction could lead to more employment opportunities, higher pay and more job security.

2. Find a Veterinary Assistant Training Program
The purpose of a veterinary assistant training program is to teach all aspects of the job through classroom instruction and practical training. The coursework aims to instruct students on all they need to know and do as a veterinary assistant. The instruction features concentrations on areas such as medical terminology, breed identification, restraint techniques, ways to lift animals, administering medications, handling chemicals and much more.
A look at some veterinary assistant campus and online programs in Montana:
434 E. Poindexter Street
Dillon, MT 59725
Phone: 800-477-PIMA
University of Montana Western
710 S. Atlantic St.
Dillon, Mont. 59725
Phone: (406) 683-733
1115 North Roberts St
Helena, MT 59601
Phone: (406)-447-6900
Finding a NAVTA approved program:
As the need for an approved veterinary assistant program continued to grow, the NAVTA (National Association of Veterinary Technicians in America) provided a solution. In 2010, the first veterinary assistant approval program was introduced by the NAVTA. Those who would like to learn more about an NAVTA Approved Veterinary Assistant Program can find a complete list of programs here. The NAVTA presently has approved 36 vet assistant training programs in the U.S. and Canada. There are also 4 online approved programs in which students can partake in distance learning.

3. How to Become an Approved Veterinary Assistant in Montana
Montana veterinary assistants do not have to attend a training program to become approved. There are other ways to earn an AVA certification. These alternative options have been provided by the VetMed Team. Employed veterinary assistants and those with limited experience both have designated options that will enable them to earn an AVA. The next section explains the process of becoming an approved Montana veterinary assistant.
What is a Montana approved veterinary assistant (AVA)?
The title of Approved Veterinary Assistant (AVA) is a national certification for veterinary assistants.
What are the approved available options by the NAVTA in Montana?
Externship Option: This is for any individual who is not presently employed in a veterinary practice, but is actively searching for employment. This option provides pre-employment training which is typically required by pet hospitals and vet practices.
Experiential Learner: This is for working veterinary assistants in Montana. Candidates for this option have to undergo 20 weekly hours of work as a veterinary assistant.
Veterinary Assistant Program: This option is for Montana veterinary assistants in a full-service veterinary practice. Those candidates need to show at least 20 work hours per week to qualify.
Once you complete an approved option.
Completion of one of the previously-mentioned options qualifies individuals to take the AVA exam designated to that specific option. Once all requirements are completed, an examination date can be set in Montana.
After passing the approved veterinary assistant examination in Montana.
A passing score leads to the processing phase in which a certification is issued and sent out. Congratulations are in store now that you have successfully become an approved Montana veterinary assistant.
Staying current as a Montana AVA.
Each Montana AVA certification has to be renewed on a 2-year basis. There are also continuing education credits required during the next 2-year period.
4. What's After Schooling or Becoming an AVA?
Once you have completed all the required steps to become a Montana approved veterinary assistant, you will start to see a host of new benefits come your way. The ability to market yourself to potential employers as an AVA can greatly improve your chances of landing a quality position as a Montana veterinary assistant. Vet practices rely heavily on vet assistants and that forces them to be quite selective when bringing on new employees. An AVA also gives approved vet assistants an advantage over the rest of the field. Here's a look at a collection of possible employers throughout the state of Montana. 
Potential Veterinary Assistant Employers in Montana:
MTVMA (Montana Veterinary Medical Association)
The MTVMA is a tremendous resource for job opportunities in Montana. This has also proven to be a top-notch resource for Montana veterinary assistants already employed at a veterinary facility.
MTVMA
P.O. Box 6322
Helena, MT 59604
Phone: 406.447.4259
Montana Veterinary Facilities
Some states have a variety of pet hospitals that have other facilities in various parts of the country. Montana has very few of those franchise locations as there are more individually owned and operated pet hospitals specific to their respective locations. Here is a look at some of those animal healthcare facilities in Montana.
6588 Tawny Brown Lane
Bozeman, MT 59718
Phone: 406-586-2019
Fax: 406-586-0376
1635 Reeves Road East
Bozeman, MT 59718
Phone: (406) 587-4458
(406) 255-0500
1530 Popelka Dr.
Billings, MT 59105
Banfield Pet Hospital
Veterinarian Warren J. Wegert's vision for veterinary medicine was introduced in 1955 with the first Banfield Pet Hospital. Since then, Banfield Pet Hospital has grown to include more than 900 locations in the United States and Puerto Rico. The hospital was built on the idea that the best relationships are formed when people work together.
Below is the Banfield Pet Hospital located in Montana.
2997 Max Ave
Bozeman, MT, 59718
(406) 586-0334 
If you lack ample experience when it comes to working with animals, there is also the option of participating in volunteer work or securing an internship at an animal healthcare facility.

5. Montana Veterinary Assistant Advancement Opportunities and Continuing Education
Working as a Montana veterinary assistant does not always mean that individual is an approved veterinary assistant (AVA). However, that can be fixed as career advancement as an approved veterinary assistant is just a few simple steps away. This could provide a whole new career path and may even be the start of a journey to becoming a veterinary technician or possibly even a veterinarian. Continuing education can start today in the state of Montana.
Resources in Montana
Montana Veterinary Medical Association
American Veterinary Medical Association (AVMA)
Humane Society of Western Montana
SPONSORED LISTINGS
Featured Programs:

With Penn Foster's Veterinary Technician Program, you'll learn the skills that will help you take the first step towards a career as a Veterinary Technician. (NAVTA) Approval
Selected Campus Locations: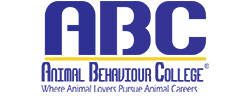 Earn your Online Bachelor of Science in Applied Biological Sciences – Preveterinary Medicine.
Selected Campus Locations: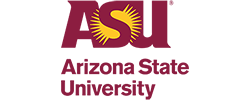 Earn your Online Bachelor of Science in Applied Biological Sciences – Preveterinary Medicine.
Selected Campus Locations:
Selected Programs: