Do you have a deep love and affection for dogs? If you, like many others, enjoy spending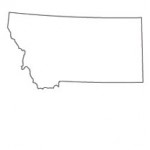 as much time as possible with "man's best friend" then a career in dog grooming could be in your future. As a dog groomer in Montana, you will care for and interact with dogs on daily basis. If this sounds like the perfect career choice for you, then you will want to take several things into account, which will be documented below. Read on to learn how to be a dog groomer in Montana.
SPONSORED LISTINGS
Featured Programs:

With Penn Foster's Veterinary Technician Program, you'll learn the skills that will help you take the first step towards a career as a Veterinary Technician. (NAVTA) Approval
Selected Campus Locations: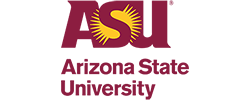 Earn your Online Bachelor of Science in Applied Biological Sciences – Preveterinary Medicine.
Selected Campus Locations:
Selected Programs:

What are Job Expectations?
The job of a dog groomer goes well beyond simply styling a dog's fur. As a groomer, you will inspect the fur, skin, and ears of a dog to ensure that the dog in currently visibly healthy. Once you have completed this inspection, you will offer cleaning services for the fur, nails, and ears of the dog. After this, you will trim the fur and nails. Some groomers offer optional styling choices such as fur and nail coloring, should the owner be interested in this.
Montana is a very dry region. You will want to pay close attention to the health of a dog's skin. It could develop a rash if the skin ends up getting to dry. Beyond this, you will also want to take note of the harsh winters that hit Montana.
<!- mfunc search_btn -> <!- /mfunc search_btn ->
Salary and Potential Income
When pursuing a career in dog grooming, it is important to take note of the potential yearly earnings that you can make. Unfortunately, salaries in dog grooming tend to skew lower than average the Montana area. Someone who is just starting out can expect to make as little as $16,000. However, once you have become established and more experienced in the field, a groomer can see a salary increase to an amount as high as $30,000 per year. This increase depends on your location and what type of groomer you end up working for.
Requirements
A combination of formal schooling and practical hands-on experience is the ideal way to learn everything you need about dog grooming in order to be successful. Some people learn better in a classroom environment while others succeed by leaning in the field. Either way, a mix of both will give you the knowledge you need to be a successful groomer. A formal education could lead to higher earning potential.
The syllabus for a grooming school in Montana includes a variety of concepts including proper grooming, dog types, fur styling, health and wellness, and proper nail trimming. Schools in Montana offer some of the most in depth knowledge out there!
Resources Available
Once you have completed your education, you will want to reach out to potential employers. Find a dog groomer site has some useful listings:
http://www.findagroomer.com/groomers/Mobile_Groomers_and_Housecall_Groomers/United_States/Montana/. You will find that this site showcases the groomers in the state of Montana. It is a good jumping off point when looking for a new job.
National Dog Groomers Association of America
A few of the Human Societies in Montana:
Human Society of Western Montana
Humane Society of Northwest Montana