For people who enjoy working with animals (and don't mind working with people) and who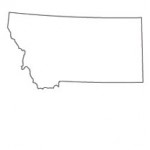 have not made a career choice yet, the career of veterinary technician is worth strong consideration. The path to becoming a veterinary technician (vet tech) is readily attainable, has several advantages versus a four-year education, and has encouraging job prospects for years to come.
SPONSORED LISTINGS
Featured Programs: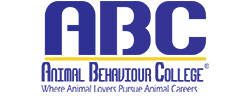 Earn your Online Bachelor of Science in Applied Biological Sciences – Preveterinary Medicine.
Selected Campus Locations:

With Penn Foster's online and accredited veterinary programs, you can learn the skills to help you take the first step toward a career working with animals.
Selected Campus Locations: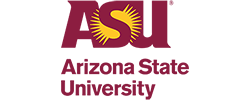 Earn your Online Bachelor of Science in Applied Biological Sciences – Preveterinary Medicine.
Selected Campus Locations:
Selected Programs:

A veterinary technician (vet tech) must attend college for three years or less, the education is very affordable, and there are many job opportunities working with a variety of animals in a variety of facilities across Montana.
What Will You Do as a Vet-Tech?
To make this important career decision, one must know what the job entails. The job is challenging and rewarding, and can be physically and emotionally demanding. Depending on the type of facility in which you work (for example, clinic versus research lab), your hours may not always follow a rigid eight-to-five schedule, because animals needing care don't follow schedules.
A vet tech serves a dual role in any facility: assistant to the veterinarian and nurse to the animals. Both are important, and you might have to switch roles on a moment's notice, but this makes the job more interesting. On any given day, the vet tech might assist in surgery and emergency care, perform dental and laboratory procedures, restrain animals for specific procedures, take x-rays, administer anesthesia or medications, handle the intake or discharge of animals, or participate in practice/facility management and client education.
Employment opportunities exist in private practice (the most common), wildlife management, military service, veterinary supply and sales, humane and rescue organizations, zoos/exotic facilities, large and small animal practices, public or private research, or livestock and equine medicine and management. Jobs can be found in rural and urban areas alike.
<!- mfunc search_btn -> <!- /mfunc search_btn ->
What and Where Will You Study
The education is science-based and can usually be completed in three years or less (depending a lot on you). All programs require a high school diploma, a GED, or the equivalent. Most programs require general education courses including English, sciences such as biology, chemistry or zoology, humanities, basic math, computer skills, or communications. Some programs allow these to be taken in high school, but at some point they must be taken before the vet tech program can begin.
The core curriculum focuses on acquiring the knowledge and skills you will use daily as a vet tech. These include anatomy and physiology, terminology, pharmacology, radiology, anesthesiology, nutrition, behavior, parasitology, large and small animal nursing and medicine, animal restraint, and practice management. If necessary, labs complement classwork to provide hands-on experience. More hands-on experience is acquired in the final semester when you will fulfill an internship in a "real-life" facility during which you will gain new skills, improve the ones your education gave you, and observe the daily workings of a vet tech. All this should take less than three years, two if you plan well and work hard.
No school in Montana has a program that is accredited by the American Veterinary Medical Association's (AVMA) Committee on Veterinary Technician Education and Activities. This website explains the three classifications of programs, which can influence your selection. The importance of attending an accredited program cannot be overestimated. The best education is offered by these programs and the best jobs are available to graduates of accredited programs.
(A veterinary technologist attends school at least four years and is graduated with a B.S. degree in Veterinary Technology. A vet tech attends a special program at least two years and is graduated with an Associate's in Applied Science degree in Veterinary Technology. A technologist has more earning potential because of the more advanced degree. The advantages of a vet tech's education were discussed above.)
Just because no school in Montana has an accredited program does not mean that a Montana resident cannot get an Associate's degree in Applied Science in Veterinary Technology and work as a vet tech in the state. There are three ways this can be accomplished.
Three Ways to Earn an Associate's Degree as a Montana Resident
1) The simplest and most direct way to attain an Associate's degree is to attend a school in a state that belongs to the Western Interstate Commission for Higher Education (WICHE). WICHE is a reciprocal agreement to afford in-state educational opportunities to residents of all 15 member western states. The Western Undergraduate Exchange (WUE) is a WICHE program that allows students from the member states to enroll in one of more than 140 colleges at a reduced out-of-state tuition level of 150% of in-state tuition. This is a considerable savings, as many states charge two to three times the in-state tuition rate for out-of-state students.
Visit the WUE website to find colleges that offer vet tech programs. Click on WUE ONLINE DATABASE, Any Institution, Any State, Associate's Degree (continue to step 2). Click on HEALTH PROFESSIONS AND RELATED CLINICAL SCIENCES (continue to step 3), then click VETERINARY/ANIMAL HEALTH TECHNOLOGY/TECHNICIAN AND VETERINARY ASSISTANT (display results). This will give you a list of the schools in the WUE program that provide a vet tech program.
Not all listed programs are accredited. Next, click here to find a list of all states with accredited programs. Cross-check the list of WUE programs with the programs in that state to learn of programs approved by WUE and are accredited. Only programs that show up on both lists will be accredited and WUE member schools. This will give you a list of schools with accredited programs from which to choose that best suits your educational needs.
2) Another means of becoming a vet tech in Montana is to attend a "distance education" (DE) program. A DE program is no easier or cheaper than any other program. In some aspects, it is more difficult, because you are much more responsible for the planning of your education. You must plan your curriculum, combining what is offered online and what must be taken on campus. You must arrange for your clinical experience to gain hands-on experience, the equivalent of laboratory experience in a completely on-campus education. All vet tech programs have final internships, usually a semester or quarter long. The planning of this is primarily up to you.
Much of the education is done online through computer modules or classes. For this, you must have a good computer and internet access, and possibly some other software or equipment required by that program.
Even in DE programs, you will have to visit a campus or learning center for various reasons. Some classes must be taken at a campus. You must "check in" periodically for monitoring of your progress. Exams can be taken at approved proctored locations: libraries, military bases, commercial learning centers, elementary or high schools, or ProctorU. People NOT allowed to proctor exams are relatives, friends, family members, or employers.
The AVMA Committee's requirements for monitoring your education and progress are strict, for your own protection and for the facility or clinic where you have obtained your education or experience. Your instructors in the profession must vouch for your progress, and their signatures are required on the forms and documents approved by the AVMA. Mentors and instructors are required to follow the guidelines of the AVMA.
Tuition for some DE programs is very affordable, below the average tuition listed below in the WUE programs. For a list of accredited distance education programs, click here.
3) The third way is to combine methods one and two. Prerequisite classes can be taken at many two- or four-year colleges. The goal is to take as many classes as possible in Montana (paying Montana in-state tuition), and have those credits transferred to the vet tech program from which you want to get your Associate's degree.
These three ways of getting your education take much more effort, planning and research on your part than going to the local vet school program and signing up. But it is possible if you spend time on every potential school's website. Most schools have excellent websites that outline curriculum, admission requirements and procedures, tuition (both in-state and out-of-state), and financial aid options. If the information cannot be found on the website, most schools have contact information so you can speak to whomever you need to for assistance.
Montana Veterinary Technician Tuition and Financial Aid
Citing tuition for all the potential schools that offer programs under WUE is beyond the scope of this discussion. But, in general, most vet tech schools in the WUE program have in-state tuition under $20,000 for the entire program. At the 150% tuition rate for Montana residents under the WUE program, you can estimate your entire tuition cost to be $30,000 or less. This does not include fees, books, or living or travel expenses.
Remember, it will probably take you longer than the two-year minimum cited for programs in other states. Only you can estimate how long you will take to graduate, which determines your final tuition costs.
Almost all students require some financial aid, and almost all traditional financial aid programs available to college students across the country are accessible to vet tech students, including those in the DE program. However, not all programs are alike, and some have special exemptions in accepting certain forms of financial aid. These are rare, but you can learn of these exemptions by visiting schools' websites. If you can't find the information on the website, call the school.
All financial aid begins with the Free Application for Federal Student Aid (FAFSA). A visit to this website first is the best way to begin your financial aid planning.
Veterans benefits are available. The U.S. Department of Veterans Affairs website has information about the types of available aid, including programs for dependents and family members of a veteran.
After You Graduate
You will be graduated with an Associate's degree in Applied Science in Veterinary Technology (terminology may vary between programs). If, and only if, you are graduated from an accredited program will you be eligible to take the VTNE (Veterinary Technician National Examination). The VTNE is the best indicator of your education and assessment of your knowledge and skills.
Having graduated from an accredited program and passed the VTNE will lead you on the best path to the best job opportunities. Montana does not require vet tech certification, but being certified makes you a better job candidate. For certification information, click here.
Job Prospects and Potential Pay for a Montana Vet-Tech
According to 2013 U.S. Bureau of Labor Statistics (BLS) projections, employment of veterinary technologists and vet techs is expected to increase 30% per year through 2022. Per 2013 BLS data, the average pay for veterinary technologists and technicians in Montana was $27,630.
Regional average pay for Montana (click the radio button for One occupation for multiple geographical areas, then find Veterinary Technologists and Technicians, 292056, and choose Metropolitan or Nonmetropolitan area, then Annual Mean Wage):
| | |
| --- | --- |
| Billings | $27,150 |
| Great Falls | $26,250 |
| Missoula | $26,550 |
| Southwestern Montana nonmetropolitan area | $29,090 |
| Western Montana nonmetropolitan area | $26,910 |

Career Resources For Vet Techs
Below are resources for prospective vet tech students and vet techs who have Montana certification. These resources help you find a job, keep you current in your continuing education, and keep you in contact with your vet tech peers.
Montana Veterinary Technician Association
Big Sky Veterinary Technician Association
National Association of Veterinary Technicians in America (NAVTA)
Vet Tech Life, an online journal for veterinary technicians
Vetcetera, a listing of national, state and specialty veterinary technician associations
Where Techs Connect, a job source connecting veterinary technicians with employers