The path to becoming a veterinary assistant in the state of Minnesota involves the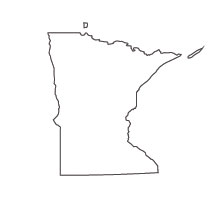 following five steps.
1. Minnesota Education Requirements
2. Find a Veterinary Assistant Training Program
3. How to Become an Approved Veterinary Assistant in Minnesota
4. What's After Schooling or Becoming an AVA?
5. Advancement Opportunities and Continuing Education for Minnesota Veterinary Assistants
Sponsored Listings
SPONSORED LISTINGS
Featured Program:

If you love working with animals, take the first step toward a new career as Veterinary Assistant with the NAVTA-approved Veterinary Assistant program at Penn Foster. Take affordable classes online - at your own pace - and apply what you've learned through a hands-on externship training at a veterinary practice of your choosing.
Selected Campus Locations: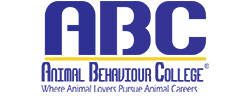 Earn your Online Bachelor of Science in Applied Biological Sciences – Preveterinary Medicine.
Selected Campus Locations:
Veterinary Assistant Careers in Minnesota
The state of Minnesota is one of the better paying states for veterinary assistants. The average salary for a Minnesota veterinary assistant is $30,030 annually, according to the Bureau of Labor Statistics. Only six other states feature higher annual salaries for vet assistants. However, there is potential to earn even more than that statewide average in Minnesota. Location plays a deciding factor into how much a Minnesota vet assistant earns over the course of a year. For example, veterinary assistants in Minneapolis, St. Paul and Burnsville all claim average salaries over $31,000 per year. More experience and higher levels of certification can also lead to higher pay rates. Employment numbers of vet assistants are steadily rising in the state of Minnesota and those trends have been consistent over the past few years. By the year 2024, the overall amount of vet assistants in Minnesota is expected to grow by 6%.
What job duties the position of a veterinary assistant may include:
Animal healthcare teams are comprised of many different team members and at the heart of those teams are veterinary assistants. There a number of roles assumed by veterinary assistants, which make them extremely valuable to any pet hospital or veterinary practice.
A quick look into some veterinary assistant responsibilities:
Scheduling of daily appointments
Clerical and administrative duties
Requesting pet records from other practices
Overseeing inventory control
Sanitizing tools and veterinary equipment
Animal exercise duties
Assisting in lab work
Animal cage sanitation
Post-operative care
Assisting vets in the process of filling prescriptions
Keeping updated medical records
Interacting with pet owners upon arrival and departure
These are just some of the job responsibilities that are performed by Minnesota veterinary assistants, who are a driving force behind their animal healthcare teams.

1. Minnesota Education Requirements
Individuals looking to become a veterinary assistant in Minnesota do not have to complete any prerequisite college courses before beginning their educational training. The majority of veterinary assistants in Minnesota hold a minimum of a high school diploma or GED equivalency. Admissions standards to one of the state's veterinary assistant training programs are not very rigorous. There are a number of community colleges, adult learning centers, technical institutes and other vocational programs that provide a veterinary assistant education. There are also distance learning programs available to Minnesota residents. There is no statewide requirement for Minnesota veterinary assistants to hold an AVA (Approved Veterinary Assistant) certification. However, those who have an AVA often have a distinct advantage as a veterinary assistant in Minnesota.

2. Find a Veterinary Assistant Training Program
A veterinary assistant training program is designed to teach and prepare students for all of the tasks they will face as part of an animal healthcare team. Training programs feature numerous facets of the job and are taught by experienced vet assistants. Classroom and practical instruction focuses on medical terminology, breed identification, administering medications, post-operative care, animal restraint techniques and much more.
A few veterinary assistant campus and online programs in Minnesota:
Hennepin Technical College
9000 Brooklyn Blvd
Brooklyn Park, MN 55445
Phone: (952) 995-1300
2101 15th Ave NW
Willmar, MN 56201
Phone: (320) 222-5200
Rochester Community and Technical College
851 30th Ave SE
Rochester, MN 55904
Phone: (507) 285-7210
Finding a NAVTA approved program:
The veterinary assistant field was in need of standards when it came to a universally accepted training program. In 2010, the NAVTA answered the call and started a veterinary assistant approval program. This established guidelines for veterinary assistant programs to follow. Individuals looking for more insight into an NAVTA Approved Veterinary Assistant Program can locate a complete list here. There are now 36 approved programs with locations in the U.S. and Canada, and 4 additional online programs.

3. How to Become an Approved Veterinary Assistant in Minnesota
Minnesota has not issued any mandate requiring its vet assistants to earn a specific type of certification. There are also no licenses distributed to vet assistants in Minnesota. And when it comes to the hiring process, most employers favor candidates with some form of certification. The VetMed Team has developed a few options for veterinary assistants. There are options for experienced veterinary assistants as well as beginners and novice vet assistants. The next section focuses on the different options that can help you become an approved Minnesota veterinary assistant.
What is a Minnesota approved veterinary assistant (AVA)?
The Approved Veterinary Assistant (AVA) distinction is a national certificate awarded to veterinary assistants.
What are the approved available options by the NAVTA in Minnesota?
Externship Option: This particular option is for those who are not working in a veterinary practice, but are looking to launch a career as a vet assistant. This option offers hands-on learning in a real vet practice, which is something that is being required by many employers.
Experiential Learner: This option caters to Minnesota veterinary assistants who are already working. The one quota is a 20-hour weekly minimum in a full-service veterinary practice.
Veterinary Assistant Program: This option is designed for Minnesota veterinary assistants who are currently employed in a full-service veterinary practice for 20 hours per week or more.
Once you complete an approved option.
Meeting all requirements of one an approved option allows you to take the AVA examination that aligns with the specific option you have completed. You will receive a code that will allow you to set the terms for your exam.
After passing the approved veterinary assistant examination in Minnesota.
After achieving a passing score on the examination, you will be processed and a certificate will be issued. Congratulations! You have completed the journey to becoming an approved Minnesota veterinary assistant.
Staying current as a Minnesota AVA.
There is a renewal process for your Minnesota AVA and that comes up every 2 years. You must also complete continuing education credits over the next 2 years.
4. What's After Schooling or Becoming an AVA?
Once you have completed all the necessary steps to becoming an approved veterinary assistant in Minnesota, new opportunities should immediately present themselves. Veterinary assistants who hold an AVA often find themselves in higher demand. Most animal healthcare facilities count on the work of their vet assistants. Earning the status of AVA shows that a vet assistant has invested a great deal of time into becoming well-versed in all the specific areas of this field. Here is a look at some of the potential employers that are located throughout the state of Minnesota. 
Potential Veterinary Assistant Employers in Minnesota:
VCA (Veterinary Centers of America)
The VCA has been around for years and is a highly-respected entity in the veterinary field. The VCA continues upgrade the level of care throughout its 750-plus locations in the United States. The VCA features a number of Advanced Veterinary Care Centers and here is a look at some of the Minnesota VCA locations.
5669 Duluth Street
Golden Valley, MN, 55422
763-546-4452
3604 Cedar Avenue South
Minneapolis, MN, 55407
612-721-7431
1430 Marshall Avenue
St. Paul, MN, 55104
651-646-7257
7000 East Fish Lake Road
Maple Grove, MN, 55311
763-420-7958
Banfield Pet Hospital
Veterinarian Warren J. Wegert introduced a historic vision for veterinary medicine in 1955, which resulted in the opening of the first-ever Banfield Pet Hospital. The success of that initial hospital led to a lot of expansion as Banfield Pet Hospital now boasts over 900 locations in the United States and Puerto Rico. The hospital was founded on the premise that the best relationships are formed when people work together.
Below is the Banfield Pet Hospital located in Minnesota.
320 2nd St South
Waite Park, MN, 56387
(320) 240-0018
Vetco Wellness Centers and Vaccination Clinics inside PETCO
VETCO is a nationally recognized animal healthcare facility that pet owners use for preventative health care on their pets. VETCO prides itself on its affordability and quality health care. VETCO also takes measures to advance the careers of veterinary professionals by utilizing its relationships with teaching institutions and veterinary practices.
Located in Saint Paul Petco
2277 Ford Parkway
St Paul, MN 55116
651-696-1906
Located in Stillwater Petco
2080 Market Drive
Stillwater, MN 55082
651-351-1485
753 53rd Avenue NE
Fridley, MN 55421
763-502-1024
Located in Richfield Petco
710 West 66th Street
Richfield, MN 55423
612-861-1335
If you are short on experience in the area of working with animals, then it may be beneficial to obtain an internship or participate in some volunteer work while you are searching for employment.

5. Advancement Opportunities and Continuing Education for Minnesota Veterinary Assistants
If you are now employed as a veterinary assistant, but have yet to earn the title of approved veterinary assistant (AVA), then it's time to begin enhancing your credentials. The ability to call yourself an approved veterinary can heighten the chances of landing quality jobs with more competitive pay rates. Earning an AVA could also be stepping stone to becoming a veterinary technician and might even motivate you to pursue a long-term goal of becoming a veterinarian.
Resources in Minnesota
Minnesota Veterinary Medical Association
American Veterinary Medical Association (AVMA)
Minnesota Board of Animal Health
SPONSORED LISTINGS
Featured Programs:

With Penn Foster's Veterinary Technician Program, you'll learn the skills that will help you take the first step towards a career as a Veterinary Technician. (NAVTA) Approval
Selected Campus Locations: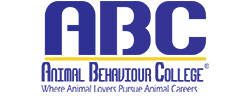 Earn your Online Bachelor of Science in Applied Biological Sciences – Preveterinary Medicine.
Selected Campus Locations: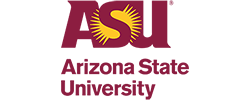 Earn your Online Bachelor of Science in Applied Biological Sciences – Preveterinary Medicine.
Selected Campus Locations:
Selected Programs: