Many people these days are turning their interest in dogs into a career. While this interest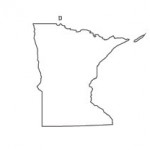 can take many career forms, one potentially lucrative option is to become a dog groomer. If you want to make a dog feel its best and help it gain confidence by looking its best, then a career as a dog groomer might just be in your future.
SPONSORED LISTINGS
Featured Programs:

With Penn Foster's Veterinary Technician Program, you'll learn the skills that will help you take the first step towards a career as a Veterinary Technician. (NAVTA) Approval
Selected Campus Locations: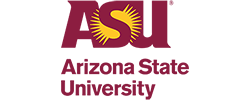 Earn your Online Bachelor of Science in Applied Biological Sciences – Preveterinary Medicine.
Selected Campus Locations:
Selected Programs:

What does the Job Consist Of?
As a dog groomer, you will need to properly clean and care for a dog. In this role, you are playing an important part in the health of the dog. While keeping a dog clean is a great start, you will also need to ensure that the dog is visibly healthy. This will include checking its fur, ears, and skin to make sure nothing is infected or visibly wrong in any way. Once you have determined that a dog is healthy, you will move on to cleaning and trimming. A groomer will listen to the dog owner and provide fur and nail trimming and fur, nail, and ear cleaning options.
<!- mfunc search_btn -> <!- /mfunc search_btn ->
Salary and Expected Pay
There appears to be a higher degree of fluctuation in how much a dog groomer can potentially make in Minnesota. When you first start out, prepare to make less than your more experienced counterparts. Most first year dog groomers will typically make, on average, about $36,000 to $56,000 in a year. Once you've proven yourself, you will most likely see a salary increase to $51,923 – $77,884.
Requirements
A dog groomer will need to go through training in order to properly care for dogs. Much like any other specialty, a potential groomer will need to gain knowledge and experience before dealing with a dog one on one. A groomer can either pursue formal education through a sanctioned school or by working with a more experienced groomer to gain the knowledge and experience through a hands on learning environment. Either way, a groomer will get the experience needed in order to care for a dog on his or her own.
Helpful Resources
Once you have completed your education, you will want to seek out an employer. This link http://minnesota.cbslocal.com/top-lists/best-pet-groomers-in-minnesota/ offers a look at the most well reviewed groomers in Minnesota. Working at a location with better reviews can potentially lead to a better salary. If customers like the place, they will continue to come and they might even get their friends to come which could prove to be good or business.
Minnesota Humane Society: http://www.mnhumane.org/
Minnesota Veterinary Hospital has some helpful Resources: http://www.mnvet.com/2012-07-28-20-13-08/grooming
National Dog Groomers Association of America: http://www.ndgaa.com/