If you're interested in becoming a certified Veterinary Technician in the State of Minnesota,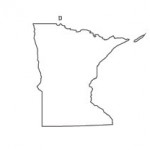 you'll find that there's a lack of State regulation with regards to becoming a licensed professional in this field. Although not held to the same legal standards as veterinarians and other medical professionals in Minnesota, the role of a Veterinary Technician in a veterinary hospital is just as crucial as that of a nurse in a regular hospital, and demand is increasing rapidly.
SPONSORED LISTINGS
Featured Programs: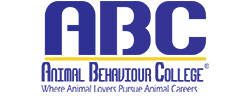 Earn your Online Bachelor of Science in Applied Biological Sciences – Preveterinary Medicine.
Selected Campus Locations:

With Penn Foster's online and accredited veterinary programs, you can learn the skills to help you take the first step toward a career working with animals.
Selected Campus Locations: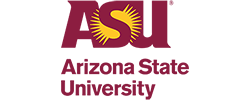 Earn your Online Bachelor of Science in Applied Biological Sciences – Preveterinary Medicine.
Selected Campus Locations:
Selected Programs:

For this reason, the Minnesota Veterinary Medical Association (MVMA) provides third-party certification to qualified Veterinary Technicians who have fulfilled all of the requirements common amongst most Veterinary Medicine State Boards across the nation. While not legally required in order to become employed as a Veterinary Technician in Minnesota, obtaining the education required in order to become a certified professional will greatly improve your current and future job prospects in the field of veterinary medicine.
<!- mfunc search_btn -> <!- /mfunc search_btn ->
What Does a Vet-Tech Do?
As a Licensed Veterinary Technician, your role in a veterinary hospital will mirror that of a nurse in a regular hospital. Veterinary Technicians are responsible for such things as:
Assisting Veterinarians in patient care
Doing blood tests
Taking X-rays
Communicating with pet-owners
Assessing and diagnosing patients
If you're an animal lover who's interested in pursuing an exciting and rewarding career in Minnesota, then there are a few simple steps you need to complete in order to become a certified Veterinary Technician under the MVMA.
Step 1. Education Requirements to Become a Veterinary Technician
The most important thing to consider when pursuing a postsecondary education in Veterinary Technology is that you choose a program that is accredited by the American Veterinary Medical Association (AVMA). The length and focus of these programs can vary, but two aspects they all have in common are: 1) all accredited programs must include an internship component to be completed at a veterinary hospital or similar setting, and 2) all accredited programs are designed to produce qualified professionals with the skills and knowledge required to work in the field of veterinary medicine.
If you're looking to complete an AVMA-accredited Veterinary Technology program in Minnesota, you'll have the choice of three different types of degree programs available to you:
A two-year Associate of Applied Science (A.A.S.) degree in Veterinary Technology. This program focuses on directly preparing you for employment in either a veterinary hospital or laboratory setting. An A.A.S. is the most common Veterinary Technology program, providing you with the necessary skills and experience to become immediately successful in the workplace. The A.A.S. is considered to be a purely vocational degree, and does not count towards earning a Bachelor of Science degree.
A two-year Associate of Science (A.S.) degree in Veterinary Technology. This program, on the other hand, focuses on building a foundation of knowledge and skills in a variety of course areas related to Veterinary Technology and veterinary medicine in general. An A.S. will provide you with a strong background that can be easily built upon after graduation through continuing education programs and specialization in a chosen veterinary field. The A.S. is a standalone academic degree that can also allow you to further your education and complete a Bachelor of Science degree in just two additional years of coursework.
A four-year Bachelor of Science (B.S.) degree in Veterinary Technology is the epitome of Veterinary Technician training, and will prepare you to work in diverse and specialize settings, including: zoos, wildlife preserves, laboratories, veterinary hospitals, veterinary schools, biotech companies, and aquariums. Coursework and internships in a four-year B.S. program are intended to provide you with advanced knowledge and training in all facets of veterinary medicine, including hospital management.
You can view a complete list of accredited institutions in Minnesota online through the MVMA's list of accredited programs. Alternatively, there's also a selection of accredited programs that can provide you with distance learning opportunities.
Despite the multitude of degree options available to those seeking to become Veterinary Technicians, any AVMA-accredited program you choose will cover similar subjects. Core coursework common to most Veterinary Technician programs will include:
Biology and Chemistry
Clinical Procedures
Laboratory Animal Science
Surgical Procedures
Anatomy and Physiology
Large and Small Animal Medicine
Veterinary Hospital Management
Animal Nutrition
Animal Disease and Pathology
Pharmacology and Toxicology
Veterinary Imaging
Anesthesiology
Dentistry
Emergency and Critical Care
Step 2. Find and Internship
All AVMA-accredited Veterinary Technician programs will feature a necessary internship component to the curriculum. Because you'll be working with animals in a clinical or laboratory setting upon graduation from your program, it is essential that you obtain hands-on experience in at least one of these settings prior to completing your education.
Most institutions will include on-campus laboratories and facilities to provide you with practical experience working with real animals while being supervised by instructors. This on-campus component of your Veterinary Technology education will prepare you for your required off-campus internship assignment. Prior to working with any animals either on-campus or in your internship, you'll likely be required to: a) provide proof of a tetanus booster received within the past 10 years, b) obtain a rabies vaccination, and c) provide proof of medical insurance.
Minnesota features a wide selection of veterinary hospitals where you may be able to find an internship opportunity, including:
Minnesota Veterinary Hospital
Blaine Central Veterinary Clinic
Bemidji Veterinary Hospital
Duluth Veterinary Hospital
South Shore Veterinary Hospital
Woodlake Veterinary Hospital
Step 3. Examinations Required to Become a Veterinary Technician
Because there is no State Board responsible for the licensing of Veterinary Technicians, taking the Veterinary Technician National Exam (VTNE) is not required in order to legally work Minnesota. However, if you're planning on becoming certified by the MVMA, you must first pass the VTNE in order to become eligible for certification.
The VTNE is managed by the American Association of Veterinary State Boards (AAVSB) and consists of 170 multiple-choice questions to be answered within an allotted time of three hours. All of your answers will be chosen using a computer, and once you've finished, you'll be able to view an unofficial 'pass' or 'fail' grade on the final page. To complicate things, 20 of the multiple-choice questions answered on the exam are actually pilot questions for future exams and will not be counted towards your official score (and there will be no way of knowing which questions these are). All of the 170 questions will be spread across nine key areas of Veterinary Technology.
These nine areas are (in descending order of significance):
Emergency Medicine/Critical Care
Dentistry
Pain Management/Analgesia
Diagnostic Imaging
Surgical Nursing
Pharmacy and Pharmacology
Laboratory Procedures
Anesthesia
Animal Care and Nursing
Your official score report will be sent via Email from the AAVSB within 3-4 weeks after your examination date. The AAVSB has designed and made available online the VTNE Candidate Handbook to serve as your detailed guide to the entire examination process. Also available online are two practice tests that can help you in assessing your current strengths and weaknesses with regards to the nine key areas covered by the VTNE. Each practice test is approximately half the length of the official VTNE, consisting of 75 multiple-choice questions to be completed within 90 minutes, and costs $45 per attempt.
Step 4. Register to Take the VTNE
In order to register to take the VTNE, you'll first need to forward your official transcript to the AAVSB as proof that you've completed an accredited Veterinary Technician program. Once your transcript has been received, you'll be able to register online and choose an examination window and location in which to take the VTNE. At the time of registration, you will also be prompted to pay the $300.00 examination fee, and you must do so in order for you application to be processed.
Note: there are only three examination windows per year for the VTNE:
March 15—April 15
the application deadline is February 15
July 15—August 15
the application deadline is June 15
November 15—December 15
the application deadline is October 15
Once you've registered and chosen your examination window, you'll need to wait for further instructions before you can choose the exact date on which you'd like to take your examination. For additional information regarding taking the VTNE in Minnesota, you can contact the AAVSB by phone: (877) 698-8482 or Email: [email protected].
Once your transcripts have been received and your application processed, you'll be sent an Authorization-to-Test letter (ATT) from the Professional Examination Service (PES) through Email. This letter will give you further details on how to select the exact date and location of your examination. You can contact the PES with any questions about the ATT letter by phone: 1-866-744-4724, or Email: [email protected].
Prometric Licensing and Examination Providers will be responsible for conducting VTNE at one of their testing facilities in Minnesota. You'll need to bring government-issued ID to the testing center on the day of your exam. You can also contact Prometric at any time to confirm (or cancel) the date and location of your examination via phone: 1-800-869-1100.
Step 5. You Passed the VTNE – Now What?
In order to become certified as a Veterinary Technician by the Minnesota Veterinary Medical Association (MVMA), you'll need to either: a) fill out an application form and send it to the MVMA via fax or mail, or b) skip the additional paperwork and apply online. All applications must include a $60.00 certification fee.
For any questions regarding the certification process, you can contact the MVMA at: (651) 645-7533.
The MVMA mailing address for the certification application is:
Minnesota Veterinary Medical Association
101 Bridgepoint Way, Suite 100
South St. Paul, MN 55075
A certification renewal application and $60.00 renewal fee will be required every two years by the MVMA if you wish to remain certified in Minnesota. You'll also need to provide documentation of 10 continuing education credits completed within the past two years of each renewal term. Detailed guidelines can be found here.
Step 6. Should I specialize in a Specific Discipline of Veterinary Medicine
Of course, you'll be able to better distinguish yourself from the crowd if you join a specialist organization and focus on becoming an expert in one discipline of Veterinary Technology. You'll be able to choose a specialty related to veterinary medicine through NAVTA, or specialize in lab science through the AALAS.
The National Association of Veterinary Technicians in America (NAVTA) provides education pathways and training opportunities to its members. There is also a Committee on Veterinary Technicians Specialties that oversees a handful of specialist academies, each with their own trainings programs and processes for certification. By following one of these programs, you'll be able to enhance your career in Veterinary Technology through becoming a Veterinary Technician Specialist (VTS) in a specific discipline of veterinary medicine.
Some of the NAVTA's areas of specialization are:
Alternatively, if you possess an interest in exploring the field of lab animal science, then the American Association of Laboratory Animal Science (AALAS) provides three levels of certification in laboratory technology. You'll be able to work your way through these three certification levels: 1) Assistant Laboratory Animal Technician (ALAT), 2) Laboratory Animal Technician (LAT), and finally 3) Laboratory Animal Technologist (LATG).
By joining either of these organizations and following their training and certification programs, you'll be able to distinguish yourself as an expert in your chosen discipline.
Step 7. How Can I Further My Education as a Veterinary Technician
It's important to continue learning as you work in the rapidly evolving field of veterinary technology and medicine. Most employers will encourage you to take additional coursework at varying levels, and the MVMA requires you to take continuing education courses in order to renew your Veterinary Technician Certification every two years. You can find a current list of upcoming continuing education opportunities in Minnesota here.
It would also be wise for you to seek out and contribute to a veterinary medicine organization that operates locally. Such organizations include:
Minnesota Association of Veterinary Technicians
PO BOX 580194
Minneapolis, MN 55458-0194
Minnesota Veterinary Medical Foundation
101 Bridgepoint Way, Suite 100
South St. Paul, MN 55075
Phone: (651) 645-7533
Fax: (651) 645-7539
Email: [email protected]
Veterinary Hospitals Association
370 Bridgepoint Way
South St. Paul, MN 55075
Hours: 8am-5pm CST