There are five steps to follow in order to become a veterinary assistant in Michigan and they are as follows.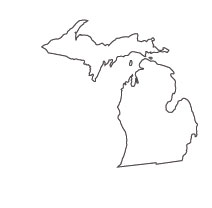 Sponsored Listings
SPONSORED LISTINGS
Featured Programs: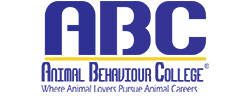 Earn your Online Bachelor of Science in Applied Biological Sciences – Preveterinary Medicine.
Selected Campus Locations:

With Penn Foster's Veterinary Technician Program, you'll learn the skills that will help you take the first step towards a career as a Veterinary Technician. (NAVTA) Approval
Selected Campus Locations: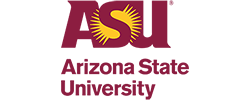 Earn your Online Bachelor of Science in Applied Biological Sciences – Preveterinary Medicine.
Selected Campus Locations:
Selected Programs:

Veterinary Assistant Careers in Michigan
The average salary for veterinary assistants in Michigan checks in at $25,550 per year, according to the U.S. Bureau of Labor Statistics. However, that is a statewide average as there are differences in pay throughout Michigan. Vet assistant salaries vary by location. For instance, vet assistant salaries can go up to as much as $36,000 in various parts of Michigan. There are also many cities where the average vet assistant salary exceeds $30,000 annually and they include Ann Arbor, Detroit, Troy and Pontiac. There are approximately 2,500 veterinary assistants currently working in Michigan, although that number is on the rise. With record amounts of money being spent every year on pet care, the demand for veterinary professionals continues to increase in the U.S. As a result, a 15% increase in Michigan vet assistants is expected by the year 2024. Vet assistants in Michigan are spread throughout the state as there are job opportunities in many different locations.
What your position as a veterinary assistant may include:
The veterinary field relies on more than just veterinarians in its day-to-day operations. A veterinary practice frequently relies on the services of its veterinary assistants as they play a key part in the overall success of that work environment. Veterinary assistants perform an abundance of tasks and help out in numerous ways.
A quick glimpse into some of the responsibilities of a veterinary assistant:
Appointment scheduling and customer service
Updating and documented client records
Overseeing the process of discharging clients
Requesting pet records from other facilities
Maintaining control of inventory
Sterilization of operating rooms and instruments
Disinfecting animal cages
Helping vets in filling prescriptions
Preparing exam rooms
Keeping current medical records
Exercising animals that are at facility
These are only some of the job responsibilities of veterinary assistants, who help keep vet practices running with precision.

1. Michigan Education Requirements
Michigan does not have any education requirements when it comes to veterinary assistants. There is no mandatory minimum to begin working, or to enter into a vet assistant training program. Nevertheless, most Michigan vet assistants have at least a high school diploma or GED equivalency. That helps when beginning a training program. There are a variety of different ones located in post-secondary schools and high schools throughout the state. Online options also exist as a training program can be completed in the comfort of your own home. Meanwhile, earning an AVA (Approved Veterinary Assistant) certification is not mandatory in Michigan but can open up a wealth of new possibilities. Michigan vet assistants who hold an AVA can use it to increase their chances of landing better jobs and earning higher pay rates.

2. Finding a Veterinary Assistant Training Program
Veterinary assistants are not assigned one or two tasks over the course of a typical workday. They are capable of performing a myriad of duties, which requires the right kind of training. That is why training programs diversify their curriculums and teach vet assistants numerous skills. This allows vet assistants to walk right into a job and have the confidence to thrive as part of an animal healthcare team. Some of the areas that are taught in these training programs include breed identification, medical terminology, how to administer medications, post-operative care, and preparing specimens for lab exams. Those skills will come in handy for veterinary assistants throughout the state of Michigan.
 Here is a look at some veterinary assistant campus and online programs located in Michigan:
Ross Medical Education Center
Madison Heights Campus
29429 John R Road
Madison Heights, Michigan 48071
(866) 815-5578
Baker College
Port Huron Campus
3403 Lapeer Rd
Port Huron, MI 48060
(810) 985-7000
Ross Medical Education Center
Ann Arbor Campus
4741 Washtenaw Ave
Ann Arbor, MI 48108
(734) 434-7320
Finding a NAVTA approved program:
In response to the need for a veterinary assistant approval program, the National Association of Veterinary Technicians in America (NAVTA) introduced the first program of this kind in 2010. The NTVA has grown to become a renowned and respected organization in the veterinary field and set forth the guidelines for a certified veterinary assistant.
Individuals who are looking to learn more about attending a NAVTA Approved Veterinary Assistant Program, can find a list here. There are now 35 NAVTA approved programs with location in the United States and Canada. There are an additional trio of online programs as well. Michigan is home to one institution that has been accredited by the NAVTA.

3. Ways to Become an Approved Veterinary Assistant in Michigan
As of now, there is no Michigan or NATVA program that veterinary assistants have to complete in order to work in that field. However, there are options for Michigan residents looking to become an approved veterinary assistant. This can be an immense help when seeking employment as a vet assistant or looking for a position with better pay rates. Pet hospitals and veterinary practices set their own standards and requirements for hiring. However, vet assistants who have earned an AVA are usually more sought after by vet practices. The VetMed Team offers options for working veterinary assistants and those who are looking to begin their careers in this profession. The following section explains how to become an approved veterinary assistant in Michigan.
What is a Michigan approved veterinary assistant (AVA)?
The Approved Veterinary Assistant (AVA) distinction is a national certificate awarded to veterinary assistants.
What are the approved available options by the NAVTA in Michigan?
Externship Option: This option can be utilized by those who are not employed in a vet practice, but are currently looking for employment as a veterinary assistant. This option provides hands-on learning in a veterinary facility, which is required by most veterinary practices.
Experiential Learner: This option geared is for currently employed Michigan veterinary assistants. There is a 20-hour weekly minimum at a Michigan animal healthcare facility.
Veterinary Assistant Program: This option is designated for individuals who work as a Michigan veterinary assistant for at least 20 hours per week in a full-service animal healthcare practice.
Once you complete an approved option.
When all requirements of one of these approved options are met, then you can take the AVA examination. When candidates are prepared to test, a code will be issued and that will allow terms and conditions to be set.
After passing the approved veterinary assistant examination in Michigan.
A passing score on the exam means that processing will begin and distribution of a certificate will commence. Congratulations! You have succeeded in becoming an approved Michigan veterinary assistant.
Staying current as a Michigan AVA.
Your Michigan AVA will be up for renewal every two years. A total of 10 continuing education credits will also need to be completed over the subsequent 2 years.
4. What's After Schooling or Becoming an AVA?
After all the educational requirements are met, your journey towards employment can begin. Michigan is home to a large number of veterinary practices and that means new vet assistants are continually being hired. Here is a look at some of the Michigan facilities who are looking to hire vet assistants with adequate training.
Potential Veterinary Assistant Employers in Michigan:
Michigan Veterinary Medical Association (MVMA)
This association offers certifications and also provides job listings for veterinary assistants in Michigan.
2144 Commons Parkway
Okemos, MI 48864-3986
517-347-4710
VCA (Veterinary Centers of America)
The VCA has set up hospitals all over the United States and continues its longtime commitment to providing top-notch animal healthcare. There are 20 VCA locations throughout the state of Michigan and here is some information on a few of them.
1527 Michigan NE
Grand Rapids, MI, 49503
616-451-2694
104 West Cork Street
Kalamazoo, MI, 49001
269-381-5228
10387 Cherry Bend Road
Traverse City, MI, 49684
231-922-0500
8037 Portage Rd.
Portage, MI, 49002
269-327-3459
Vetco Wellness Centers and Vaccination Clinics inside PETCO
VETCO is made up of animal health professionals that offer preventative health care for pets. VETCO is known for its affordable and quality health care. The foal of VETCO is to further the careers of veterinary professionals by growing its relationships with veterinary practices and teaching institutions.
Located in Sterling Heights Petco
13701 Lakeside Circle
Sterling Heights, MI 48313
586-532-8794
Located in Lake Orion Petco
4820 South Baldwin Road
Lake Orion, MI 48359
248-391-1599
Located in Ann Arbor Petco
3537 Washtenaw Avenue
Ann Arbor, MI 48104
734-677-6620
Located in Detroit Petco
2005 West 8 Mile Road
Detroit, MI 48203
313-366-2129
Additionally, there is the alternative of taking on an internship or volunteering, which can be a tremendous help to those who are currently lacking experience as a veterinary assistant.

5. Advancement Opportunities and Continuing Education for Michigan Veterinary Assistants
If you now work in Michigan as a veterinary assistant, but are not an approved vet assistant, this may be your chance to start moving your career forward. Become an approved veterinary assistant is a way to strengthen your overall standing as a professional. This can help to expand your opportunities or find a better paying job. Enhancing your veterinary education could also be a stepping stone and push you closer to the next goal of becoming a veterinary technician.
Resources in Michigan
Michigan Veterinary Medical Association
American Veterinary Medical Association (AVMA)
Michigan Veterinary Assistant Job Listings
SPONSORED LISTINGS
Featured Programs: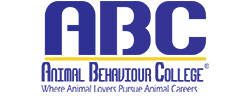 Earn your Online Bachelor of Science in Applied Biological Sciences – Preveterinary Medicine.
Selected Campus Locations:

With Penn Foster's Veterinary Technician Program, you'll learn the skills that will help you take the first step towards a career as a Veterinary Technician. (NAVTA) Approval
Selected Campus Locations: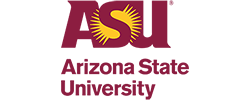 Earn your Online Bachelor of Science in Applied Biological Sciences – Preveterinary Medicine.
Selected Campus Locations:
Selected Programs: