Working as a Veterinary Technician can be both a highly challenging and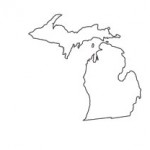 rewarding career option for those who possess a natural love of animals. As pet ownership nationwide continues to increase, more pet-owners are spending increasing amounts of money on their pets, leading to an increased demand for qualified and passionate Veterinary Technicians in Michigan.
SPONSORED LISTINGS
Featured Programs:

With Penn Foster's Veterinary Technician Program, you'll learn the skills that will help you take the first step towards a career as a Veterinary Technician. (NAVTA) Approval
Selected Campus Locations: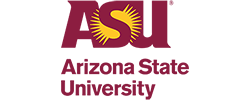 Earn your Online Bachelor of Science in Applied Biological Sciences – Preveterinary Medicine.
Selected Campus Locations:
Selected Programs:

What Does a Vet-Tech Do?
As a Licensed Veterinary Technician, your role in a veterinary hospital will mirror that of a nurse in a regular hospital. Veterinary Technicians are responsible for such things as:
Assisting Veterinarians in patient care
Doing blood tests
Taking X-rays
Communicating with pet-owners
Assessing and diagnosing patients
If you're interested in an exciting and rewarding career within the ever-expanding field of veterinary medicine, follow these six simple steps towards becoming licensed as a Veterinary Technician in Michigan.
<!- mfunc search_btn -> <!- /mfunc search_btn ->
Step 1: Veterinary Technician Education
You'll need to complete a degree in Veterinary Technology that's accredited by the American Veterinary Medical Association (AVMA). If you choose a Veterinary Technology program in Michigan, you'll have the choice between either an Associate of Science (A.S.) degree, an Associate of Applied Science (A.A.S.) degree, or a Bachelor of Science (B.S.) degree.
Generally, an A.A.S. in Veterinary Technology will be offered at the community college level and be intended to directly prepare you for employment in a veterinary hospital or laboratory by providing you with all basic necessary skills. An A.S. will most often focus on building a foundation of knowledge and skills, giving you an adequate academic background that can be built upon through continued education and/or further specialization in a chosen area of Veterinary Technology.
On the other hand, the B.S. degree is an intensive four-year program that will prepare you to work in a wide range of settings, including aquariums, biotechnology, hospitals, schools, laboratories, wildlife preserves, and zoos.
You can view a comprehensive list of AVMA-accredited Veterinary Technology programs in Michigan here. There are an additional nine accredited programs available through various online institutions.
Veterinary Technician program coursework will generally include:
Animal care and handling
Clinical lab methodology
Anatomy and physiology
Veterinary Microbiology
Animal Disease
Nutrition
Pharmacology
Surgery
Anesthesia
Dentistry
Radiology
Step 2. Find an Internship at a Veterinary Hospital or Laboratory
All AVMA-accredited Veterinary Technician programs will include the completion of an internship as a requirement prior to graduation. To complete your education as a Veterinary Technician, you must gain hands-on experience at a veterinary hospital or similar setting prior to receiving your degree.
An internship is intended to serve as an extensive orientation and job training program that directly prepares you to work as a Veterinary Technician in the field. Most accredited programs will feature an on-campus laboratory that will allow you to gain experience working with real animals under the supervision of your instructors. This on-campus facility will function similarly to real veterinary hospitals or laboratories, allowing you to gain the necessary skills and knowledge prior to beginning your off-campus internship.
Here are some veterinary hospitals in Michigan where you may seek an internship:
Mid-Michigan Veterinary Hospital
Blue Pearl Veterinary Partners
Countryside Veterinary Hospital
Cahill Veterinary Hospital
Dunckel Veterinary Hospital
Gaide Veterinary Hospital
Step 3. Apply for Licensure From the Michigan State Board of Veterinary Medicine
When you have either graduated or are about to graduate from your AVMA-accredited Veterinary Technician program, you will need to submit an application to become a Licensed Veterinary Technician with the Michigan State Board of Veterinary Medicine. An application fee of $105.00 must be included, and as long as your application is successfully processed, you will then be eligible to take both the national and state examinations that are required for licensure.
In order for your application to the Michigan State Board to be successful, you must ensure that either a) the official transcript from your completed Veterinary Technician degree is forwarded to the Board office, or b) a letter from your Veterinary Technician Program Director is sent to the Board office stating that you are in good standing and in the final year of your education. This application must be received at least 45 days prior to the examination date in order to ensure eligibility. State Board examination dates can be found here.
In addition to proof of completion or enrollment in a Veterinary Technician program, you must also complete a Criminal Background Check (CBC) 7-10 days after you've sent in your application. The application itself and additional details about the CBC can be found here.
You can also contact the Michigan State Board of Veterinary Medicine for additional information or questions via phone at: (517) 335-0918.
After you've received your initial license from the State Board, you'll need to renew your license within 4 months to a year (every Licensed Veterinary Technician will have the same renewal date). After your first renewal, you'll only need to renew every two years thereafter.
Step 4. Take the National State Board Examinations
In order to become a Licensed Veterinary Technician in Michigan, you must pass both the Veterinary Technician National Exam (VTNE) and the Michigan Veterinary Technician examination. There are specific testing windows during which you can take these exams, and missing either of these windows may result in a significant delay in your becoming officially licensed by the State Board.
The Michigan Veterinary Technician examination takes place in the month of June at Michigan State University. In order to be eligible to take this exam, your Board licensure application must be submitted by early May. Missing this deadline or examination date will result in your being forced to wait an entire year until the next examination date. Examination date details can be found here.
In order to take the VTNE, you must register and apply online through the American Association of Veterinary State Boards (AAVSB) website in addition to submitting your State Board license application.
There are three examination windows per year for the VTNE:
March 15—April 15
AAVSB Online Application Deadline: February 15
Michigan Application Deadline: December 19
July 15—August 15
AAVSB Online Application Deadline: June 15
Michigan Application Deadline: April 19
November 15—December 15
AAVSB Online Application Deadline: October 15
Michigan Application Deadline: August 20
The VTNE online application will cost you $300.00, in addition to the $105.00 required by the Michigan State application. Once your Michigan State application has been processed, you'll be able to register and apply online at the AAVSB website and choose your desired testing window and location to take the VTNE. You can contact the AAVSB for more information: via phone (877) 698-8482, or Email vettech@aavsb.org.
Three-step process to registering for the VTNE:
Apply to become a Licensed Veterinary Technician in Michigan as you're nearing your graduation date. In order to be eligible to take the VTNE, your State Board must grant permission on your behalf to the AAVSB.
Apply and pay online at the AAVSB website. Once the State Board has granted permission for you to take your national and state examinations, you can begin the process to choose your national examination date.
Make an appointment. Once your eligibility has been confirmed and your applications processed, you will be sent an Authorization-to-Test (ATT) letter from the Professional Examination Service (PES) by Email. This letter will provide further details on how to arrange your examination appointment.
If you have questions or concerns about the application process, you can contact the PES via phone at 1-866-744-4724, or Email at aavsb@proexam.org.
Once you've made your VTNE appointment through the AAVSB, Prometric Licensing and Examination Providers will be responsible for overseeing the examination at one of their testing facilities in Michigan.
You must bring government-issued ID to the testing center on the date of your examination. You should confirm the date and location with Prometric, either via phone: 1-800-869-1100, or online.
In order to help you prepare for the VTNE, the AAVSB has designed the VTNE Candidate Handbook to provide you with all of the information you need throughout the entire exam process. In addition, you can take a series of practice tests online through the AAVSB website. Each practice test will cost you $45 per attempt, take up to 90 minutes to complete, and feature 75 multiple-choice questions (half the length of the official VTNE).
The official VTNE will have a time limit of 3 hours and consist of 170 multiple-choice questions to be answered on a computer at the testing center. Unfortunately, 20 of the questions will be pilot questions that may or may not end up being used for future exams, and will not be counted towards your final score (there will be no indication of which questions aren't counted).
All of the questions will be related to nine key areas of Veterinary Technology. Listed in descending order of distribution percentage, they are: animal care and nursing, anesthesia, laboratory procedures, pharmacy and pharmacology, surgical nursing, diagnostic imaging, pain management/analgesia, dentistry, and emergency medicine/critical care.
You will receive your official score report via Email from the AAVSB three to four weeks after your examination date.
Step 5. Choose an Area of Specialization and Join an Organization
Stand out from the crowd by joining an organization and specializing one key area of Veterinary Technology. You can either choose a specialty in veterinary medicine through the National Association of Veterinary Technicians in America (NAVTA), or a specialty in laboratory science through the American Association of Laboratory Animal Science (AALAS).
NAVTA promotes veterinary technology in a hospital or clinical setting, providing additional direction, education, and support to its members. NAVTA's Committee on Veterinary Technicians Specialties further designates a few distinct areas of specialization, each with their own training programs to help you become a specialist in your chosen area. Completing your training pathway in one of the eleven academies will designate you as a Veterinary Technician Specialist in the area you've chosen, bolstering your resume and furthering your career as a Veterinary Technician. Membership with NAVTA costs $50 per year.
Some of the NAVTA areas of specialization:
If you're more interested in the field of laboratory animal science, then the AALAS provides three levels of certification for Veterinary Technicians who prefer to work in laboratory settings. The AALAS promotes the responsible care of laboratory animals and the use of such animals in a way that will provide the greatest mutual benefit to humans and animals alike. Membership with AALAS costs $35 per year.
AALAS certification levels:
ALAT: Assistant Laboratory Animal Technician
Requires completion of an AVMA-accredited program and a half year of laboratory experience.
LAT: Laboratory Animal Technician
Requires completion of an AVMA-accredited program and two years of laboratory experience.
Or, ALAT certification and a half year of additional laboratory experience.
LATG: Laboratory Animal Technologist
Requires completion of an AVMA-accredited program and four years of laboratory experience.
Or, LAT certification and a half year of additional laboratory experience.
Step 6. Continuing Your Education as a Veterinary Technician
The Michigan State Board of Veterinary Medicine does not require you to enroll in any continuing education programs in order to renew your state license. However, it is in your best interest to remain updated and educated on emerging technologies and techniques in the field of Veterinary Technology.
You may also consider getting involved with a local veterinary organization in Michigan. Some organizations include:
Michigan Veterinary Medical Association
2144 Commons Parkway,
Okemos, MI 48864
Phone: (517) 347-4710
Fax: (517) 347-4666
Email: mvma@michvma.org
Michigan Association of Veterinary Technicians
Mail:
P.O. Box 3475
Farmington Hills, MI 48333-3475
Email: president@mavt.us
Southeastern Michigan Veterinary Medical Association
Mail:
804 Spartan Dr.
Rochester Hills, MI 48309
Phone: 248-651-6332
Fax: 248-651-6333
E-mail: adminsemvma@semvma.com
Further, you can continue taking additional courses either online or at a local AVMA-accredited veterinary institution. You may be able to work towards upgrading to a B.A., simply updating your knowledge of veterinary medicine, or even returning to school full-time in order to become a full-fledged veterinarian.