The following five steps will help you become a veterinary assistant in the state of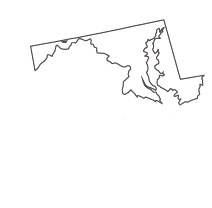 Maryland.
Sponsored Listings
SPONSORED LISTINGS
Featured Programs: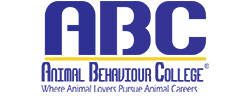 Earn your Online Bachelor of Science in Applied Biological Sciences – Preveterinary Medicine.
Selected Campus Locations:

With Penn Foster's Veterinary Technician Program, you'll learn the skills that will help you take the first step towards a career as a Veterinary Technician. (NAVTA) Approval
Selected Campus Locations: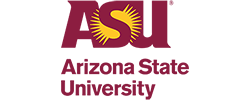 Earn your Online Bachelor of Science in Applied Biological Sciences – Preveterinary Medicine.
Selected Campus Locations:
Selected Programs:

Veterinary Assistant Careers in Maryland
The annual salary for a Maryland veterinary assistant is $27,450 per year, according to the U.S. Bureau of Labor Statistics. That is not the ceiling of earning potential as veterinary assistants in certain areas of Maryland have reported higher yearly averages. The cities of Silver Spring and Bethesda have reported annual salaries at just beyond the $32,000 mark. Potomac and Rockville also offer similar salaries as vet assistants working in those areas routinely make higher amounts than the statewide average.
Among similar-sized states, Maryland has one of the higher populations of veterinary assistants in the United States. Those statistics are also increasing as job growth for vet assistants in Maryland is almost double the national average. That means more and more veterinary practices in Maryland will be looking for qualified veterinary assistants. This profession is showing no signs of slowing down in the state of Maryland and expects to provide job stability and competitive pay for years to come.
What your position as a veterinary assistant may include:
Every veterinary practice requires a team effort to run efficiently. A veterinary assistant's role is key to that team dynamic, particularly since it requires a great deal of versatility. Veterinary assistants engage in a high number of job assignments and remain an integral component to every animal healthcare team.
A quick glimpse into some of the responsibilities of a veterinary assistant:
Customer service duties
Arranging follow-up appointments
Updating pet records
Post-operative care
Making pet records requests to other practices
Inventory control
Clerical and administrative duties
Sterilizing tools and equipment
Prepping exam rooms
Prepping for surgery
Maintaining accurate client records
Animal restraint
Ensuring special pet dietary needs are met
Helping in prescription filling process
These are not even the entirety of a vet assistant's job duties as it is obvious that their multi-faceted abilities keep animal healthcare facilities functioning effectively.  

1. Maryland Education Requirements
Maryland has not issued any statewide educational requirements to begin working or training as a veterinary assistant. However, most animal healthcare practices are not going to accept any applicant for the position of a veterinary assistant. Previous educational training plays a big role in the hiring process. Most Maryland vet assistants have obtained a minimum of a high school diploma or GED equivalency. Training programs are currently offered at community colleges, adult learning centers, and other institutions in the state of Maryland. Distance learning programs are also available. Earning the title of AVA (Approved Veterinary Assistant) is not currently required in Maryland, but it has proven to enhance one's job prospects. Maryland veterinary assistants holding an AVA are accustomed to receiving more job offers and better pay rates than those without that title.

2. Finding a Veterinary Assistant Training Program
Veterinary assistants have a plethora of job responsibilities, which means not just anyone can walk into this type of job. Training programs equip vet assistants with the skills needed to perform their everyday job assignments. Training programs may differ slightly in program length, but all tend to focus on the core concepts of being a veterinary assistant. Training of this nature enables vet assistants to begin working with a high level of confidence. Some of the subjects featured in vet assistant training programs focus on identifying breeds, medical terminology, administering medications, preparing specimens for lab exams, animal restraint techniques and much more. Those skills are put to use each day by veterinary assistants working within the state of Maryland. 
Here is a look at some veterinary assistant campus and online programs located in Maryland:
401 Thomas Run Rd
Bel Air, MD 21015
Phone: (443) 412-2000
Carroll Community College
1601 Washington Road
Westminster, MD 21157
Phone: 410-386-8000 
Workforce Development & Continuing Education
12 South Summit Ave
Gaithersburg, MD 20877
Program Manager: Tracy Singleton
Phone: 240-567-2599
Finding a NAVTA approved program:
There was a growing need for a veterinary assistant approval program, and the National Association of Veterinary Technicians in America (NAVTA) responded by introducing one in 2010. The NATVA is an organization that needs no introduction in the veterinary field and set forth guidelines for what is expected from a veterinary assistant training program.
Those interested in finding out more information about a NAVTA Approved Veterinary Assistant Program, can find a list here. There are now 36 NAVTA approved programs located in the United States and Canada. There are now four online programs as part of that elite group of programs. Maryland is home to two institutions that feature a vet assistant training program accredited by the NAVTA.

3. Ways to Become an Approved Veterinary Assistant in Maryland
Maryland does not require its working veterinary assistants to hold any type of license or certification. However, options do exist for those looking to become an approved veterinary assistant in Maryland. This distinction continually helps those looking for employment or trying to find a higher paying position. Animal hospitals and vet practices create their own requirements for the hiring process. Veterinary assistants with an AVA tend to be a higher priority for veterinary practices. The VetMed Team features approval options for working veterinary assistants and those who are attempting to become veterinary assistants. The next section provides insight on how to become an approved veterinary assistant in Maryland.
What is a Maryland approved veterinary assistant (AVA)?
The Approved Veterinary Assistant (AVA) distinction is a national certificate awarded to veterinary assistants.
What are the approved available options by the NAVTA in Maryland?
Externship Option: This option is for individuals without current employment in a vet practice, but are presently seeking out employment as a veterinary assistant. This option offers on-the-job learning in a veterinary facility, which is being mandated by most veterinary practices.
Experiential Learner: This option applies to those who are employed as Maryland veterinary assistants. This option also carries a 20-hour weekly work requirement in a Maryland animal healthcare facility.
Veterinary Assistant Program: This option has been designed for working Maryland veterinary assistants, who can show that they log a minimum of 20 hours per week in a full-service animal healthcare practice.
Once you complete an approved option.
When each requirement of one of these approved options is satisfied, then it's time to take your specified AVA examination. When candidates are ready to test, a code is issued, allowing terms and conditions to be set.
After passing the approved veterinary assistant examination in Maryland.
A passing grade on the examination leads to the processing and distribution of an AVA certificate. Congratulations! You have achieved the elite status of being an approved Maryland veterinary assistant.
Staying current as a Maryland AVA.
Your Maryland AVA requires a renewal every two years. That also requires at least continuing education credits over the next two years. 
4. What's After Schooling or Becoming an AVA?
When all the educational requirements to become an AVA are met, then it's time to start seeking out employment. Maryland has a vast amount of pet hospitals and veterinary practices, thus increasing the demand for new veterinary assistants. Here's a look at some potential places of employment as a Maryland vet assistant.
Potential Veterinary Assistant Employers in Maryland: 
Maryland Veterinary Medical Association (MVMA)
This association connects vet assistants to potential employers by offering regular job openings in the state of Maryland.           
PO Box 5407
Annapolis, MD 21403
(410) 268-1311
VCA (Veterinary Centers of America)
The VCA provides pet health care on a national level with facilities all over the United States. The VCA has maintained a longtime commitment to offering high-quality animal healthcare. There are 10 VCA locations within the state of Maryland and here is information on a handful of those facilities.
18620 Darnestown Road
Beallsville, MD, 20839
301-972-7010
400 W. Pulaski Hwy
Elkton, MD, 21921
410-398-8777
85 W. Central Ave.
Edgewater, MD, 21037
410-956-2932
10788 Hickory Ridge Road
Columbia, MD, 21044
410-730-2122
Vetco Wellness Centers and Vaccination Clinics inside PETCO
VETCO has grown to feature a variety of health professionals that provide preventative health care for pets. VETCO also features affordable health care for pets without sacrificing any quality. VETCO's goal is to advance the careers of veterinary professionals by cultivating its many relationships with veterinary practices and teaching institutions.
Located in Annapolis Petco
2319-D Forest Drive
Annapolis, MD 21401
410-224-8323
Located in Landover Petco
2250 Petrie Lane
Landover, MD 20706
301-341-0159
Located in Sykesville Petco
6400 Ridge Road
Sykesville, MD 21784
443-920-9007
Located in Baltimore Petco
6325 York Road
Baltimore, MD 21212
703-583-2043 
There also exists another option that consists of accepting an internship or volunteering. Both serve as a great benefit for those who lack experience working with animals, or as a veterinary assistant.

5. Advancement Opportunities and Continuing Education for Maryland Veterinary Assistants
If you are presently employed in Maryland as a veterinary assistant but have yet to become an approved vet assistant, now is the time to advance your career path. The distinction of being an approved veterinary assistant enhances your credentialing, reputation and chance of gaining a quality vet assistant position. Taking the time to advance your veterinary education could also bring you another step closer to moving up in rank to a veterinary technician.
Resources in Maryland
Maryland Veterinary Medical Association
American Veterinary Medical Association (AVMA)
Greater Baltimore Veterinary Medical Association
Maryland Veterinary Assistant Job Listings
SPONSORED LISTINGS
Featured Programs: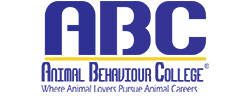 Earn your Online Bachelor of Science in Applied Biological Sciences – Preveterinary Medicine.
Selected Campus Locations:

With Penn Foster's Veterinary Technician Program, you'll learn the skills that will help you take the first step towards a career as a Veterinary Technician. (NAVTA) Approval
Selected Campus Locations: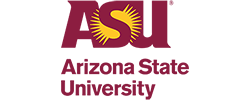 Earn your Online Bachelor of Science in Applied Biological Sciences – Preveterinary Medicine.
Selected Campus Locations:
Selected Programs: