So, you have decided that caring for dogs is what you want to do with your life. This is a
very respectable career path. However, becoming a dog groomer can seem a little bit overwhelming at first. But if you follow these steps, you will find yourself with a career that you can be proud of! When choosing to become a Maryland dog groomer, one must take many different things into account. Let's take a look at what is required of a groomer:
SPONSORED LISTINGS
Featured Programs: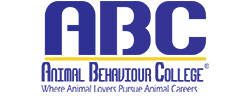 Earn your Online Bachelor of Science in Applied Biological Sciences – Preveterinary Medicine.
Selected Campus Locations:

With Penn Foster's online and accredited veterinary programs, you can learn the skills to help you take the first step toward a career working with animals.
Selected Campus Locations: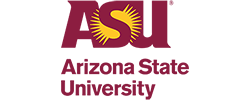 Earn your Online Bachelor of Science in Applied Biological Sciences – Preveterinary Medicine.
Selected Campus Locations:
Selected Programs:

Responsibilities of the Job
A dog groomer is responsible for keeping a dog clean and healthy. While the health care process will not be as in depth as a veterinarian, it does serve an important purpose. A dog groomer will be responsible for checking the dog for any obvious health issues, such as mites or ticks, or any skin issues such as a rash. Beyond this, a groomer will wash the dog and style fur, cut nails, and offer various stylistic options such as fur and nail coloring. Maryland has many traditional grooming locations. It is also very popular to have a dog groomer come to you in this state. Mobile dog grooming will allow you a chance to travel a little bit for work while still doing what you love.
<!- mfunc search_btn -> <!- /mfunc search_btn ->
Pay Ranges and Salary
Since there are a wide variety of areas that a groomer can work in when it comes to this career path, the salary can vary greatly. However in Maryland, the average salary tends to fall somewhere between $23,000 and $40,000 depending on the experience, specialization, region of Maryland, and place of work that the groomer ultimately works at. This area of pet care can ultimately prove to be a very lucrative source of income if a groomer opts to take a job in the Maryland area.
Maryland Dog Grooming Requirements
Maryland has several different routes to becoming a dog groomer. One of the first steps that many prospective groomers take is to attend a school. In Maryland, there are several different options for schooling. One can work through one of these schools and gain official certification or one can decide to shadow a more experienced groomer and get the experience needed to be successful in the position that way. Ultimately, a groomer will need a combination of education (through a school or by apprenticing) and experience on-site with another groomer to be successful with this chosen career.
Resources Available
National Dog Groomers Association of America: http://www.ndgaa.com/
Here are some listed potential places of employment: http://www.findagroomer.com/groomers/Mobile_Groomers_and_Housecall_Groomers/United_States/Maryland/. This site offers a list of groomers by area, and you can feel free to reach out for employment opportunities.
The primary goal of MarylandPet.com is to vigorously support the efforts of the state's animal welfare organizations, animal shelters and numerous pet rescue groups in their mission to save the lives of homeless animals, prevent animal cruelty, and further educate the public about responsible pet care.
Humane Society of Maryland: http://www.humanesociety.org/about/state/maryland/?referrer=https://www.google.com/