There are five easy-to-follow steps that will enable you to begin a career as a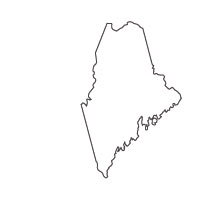 veterinary assistant in Maine.
Sponsored Listings
SPONSORED LISTINGS
Featured Programs: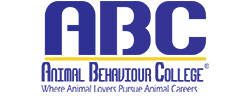 Earn your Online Bachelor of Science in Applied Biological Sciences – Preveterinary Medicine.
Selected Campus Locations:

With Penn Foster's online and accredited veterinary programs, you can learn the skills to help you take the first step toward a career working with animals.
Selected Campus Locations: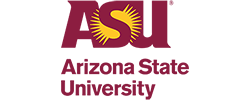 Earn your Online Bachelor of Science in Applied Biological Sciences – Preveterinary Medicine.
Selected Campus Locations:
Selected Programs:

Veterinary Assistant Careers in Maine
Maine is one of the most lucrative states for veterinary assistants to work. The average annual salary of Maine veterinary assistant is $32,950, according to the Bureau of Labor Statistics. That ranks Maine as the third-highest paying the state for vet assistants, as only Connecticut and Massachusetts feature annual salaries that are higher. There is even the potential to earn higher than that amount depending on where a veterinary assistant finds work in the state of Maine. The average salary for vet assistants in Maine is also well above the national average.
The high demand for veterinary care also means that more new veterinary practices are opening up each year and that translates into more job opportunities for veterinary assistants. Pet owners are projected to spend $69.36 billion on their pets in 2017, according to the American Pet Products Association. That is almost $3 billion more than what was spent in 2016. That trend continues to bode well for all those working in the veterinary profession, specifically vet assistants in Maine.
What job duties a position as a veterinary assistant may include:
A veterinary practice relies a great deal on its veterinary assistants as they perform a wide range of duties. That is why vet assistants are always in demand. Animal healthcare teams continually look to vet assistants to help them through many situations.
A brief look into the variety of veterinary assistant responsibilities:
Appointment scheduling, making client contact
Requesting pet records from vet practices
Inventory control
Sanitizing equipment and prepping exam rooms
Animal restraining duties
Post-operative care
Assisting vets in filling pet prescriptions
Updating medical records
Animal walking and exercise duties
Attending to any special pet dietary needs
Assisting in lab work
These are not the only duties carried out by veterinary assistants in Maine. The ability to handle a wide array of tasks is one reason that veterinary assistants have become an asset animal healthcare teams.

1. Maine Education Requirements
The state of Maine has not instituted any educational requirements to become a veterinary assistant. However, animal health care facilities tend to favor hiring vet assistants with some type of education in this particular area. A high school diploma or GED equivalency is generally held by most Maine veterinary assistants. Educational programs are available in select high schools, adult learning centers, community colleges, or technical institutes. These programs have different time lengths, although they are similar and teach the basic concepts needed by a veterinary assistant. Maine has also not made it mandatory for veterinary assistants to hold an AVA (Approved Veterinary Assistant). However, Maine vet assistants with an AVA distinction are typically held in higher esteem by prospective employers.

2. Find a Veterinary Assistant Training Program
A veterinary assistant training program can fast-track students into a brand new career. Most students find work right after completing a training program. These programs are taught by actual vet assistants with years of experience. The coursework focuses on a broad range of subjects that vet assistants put to use in their workplace. These programs feature classes in medical terminology, breed identification, restraint techniques, how to administer medication, post-operative care and much more.
A few veterinary assistant campus and online programs in Maine:
Southern Maine Community College
2 Fort Rd
South Portland, ME 04106
Phone: (207) 741-5500
Kennebec Valley Community College
92 Western Ave
Fairfield, ME 04937
Phone: (207) 453-5000 
841 North Road,
Dover Foxcroft, ME 04256
Phone: 207-439-5896
Finding a NAVTA approved program:
The NAVTA (National Association of Veterinary Technicians of America developed the first and only veterinary assistant approval program in 2010. This program provides the criteria that a veterinary assistant training program should follow. For those interested in becoming part of a NAVTA Approved Veterinary Assistant Program, here is a list of the currently approved programs. There are now 36 approved programs in the U.S. and Canada, and there are also 4 approved online programs.

3. How to Become an Approved Veterinary Assistant in Maine
The state of Maine has not issued a requirement for any vet assistant certifications and there is also no licensing process. Animal healthcare facilities establish their own hiring criteria. Since Maine is such a high-paying state for vet assistants, there is quite a bit of competition for jobs. That means vet assistants stand a much better chance of obtaining employment when they can show some kind of credentialing. The VetMed Team provides a trio of options for veterinary assistants looking to become an approved veterinary assistant. Those options apply to currently employed vet assistants, in addition to those with little or no experience. The following section shows the different ways to become an approved veterinary assistant in Maine.
What is a Maine approved veterinary assistant (AVA)?
The Approved Veterinary Assistant (AVA) distinction is a national certificate awarded to veterinary assistants.
What are the approved available options by the NAVTA in Maine?
Externship Option: This option is available for individuals not currently employed in a vet practice, but are seeking employment as a veterinary assistant. This option provides hands-on learning in an actual veterinary facility, which is being required by a greater number of veterinary practices.
Experiential Learner: This option targets those who are currently employed as Maine vet assistants. Qualifying for this option requires vet assistants to log a minimum of 20 hours per week in a Maine animal healthcare facility.
Veterinary Assistant Program: To qualify for this option, an individual must be presently working as a Maine veterinary assistant. The minimum hourly requirement is 20 per week at a full-service veterinary practice.
Once you complete an approved option.
When all the requirements of any of these approved options are completed, then it's time to take the AVA exam. Prior to taking the exam, a code is issued which allows candidates to set terms and conditions for a specific exam date.
After passing the approved veterinary assistant examination in Maine.
A passing grade on the examination allows processing to begin and that will be followed by the distribution of a certificate. Congratulations! You have now earned the status of an approved Maine veterinary assistant.
Staying current as a Maine AVA.
Your Maine AVA needs to be renewed every two years. To maintain standing, vet assistants must also complete 10 continuing education credits during the next 2 years.
4. What's After Schooling or Becoming an AVA?
Once you have become an approved veterinary assistant, you should notice an immediate difference. Maine veterinary assistants are typically presented with better job opportunities, higher pay and the chance for advancement once they receive their AVA credential. Vet practices throughout Maine place a high emphasis on qualified veterinary assistants. This will enable veterinary teams to continue to function at a high level. Here is a look at a host of potential vet assistant employers in the state of Maine.
Potential Veterinary Assistant Employers in Maine: 
Maine Veterinary Medical Association
The MVMA is a tremendous resource for veterinary assistants and can connect them with vet practices throughout the state. The MVMA also features job listings as vet assistants can look here for openings within the state.
97A Exchange St
Suite 305
Portland, ME 04101
1-800-448-2772 (phone and fax)
Maine Pet Hospitals
Unlike many other states, Maine does not feature national vet practices with locations throughout the United States. Within the state of Maine, there are mainly privately owned and operated animal healthcare facilities, contributing to a high quality of pet care.
Below are some of the animal hospitals located in Maine.
Animal Emergency Clinic of Mid-Maine
37 Strawberry Avenue,
Lewiston, ME
207-777-1110 
216 Greely Road
Cumberland, Maine 04021
Phone: 207-829-5078
Eastern Maine Emergency Veterinary Clinic
15 Dirigo Drive
Brewer, ME 04412
Phone: 207-989-6267
New England Animal Hospital
2 Pleasant Street
Waterville, ME 04901
Phone: (207) 873-4668
13 Hunnewell Lane
Woolwich, ME 04579
207-882-1237
If you have little or no experience in the veterinary field, then there is the option of engaging in volunteer work or finding an internship while you are in the process of looking for employment at a pet care facility.

5. Advancement Opportunities and Continuing Education for Maine Veterinary Assistants
Those individuals who are currently working as a veterinary assistant, but have not taken the steps to become an approved veterinary assistant (AVA), now is the moment to begin advancing your career. Acquiring the status of approved veterinary assistant immediately boosts your standing in the veterinary field. It can also present a myriad of new job opportunities in Maine. This can also be just the beginning of your career advancement that continues with becoming a veterinary technician and perhaps even a veterinarian.
Resources in Maine
American Veterinary Medical Association (AVMA)
Maine Veterinary Medical Association