The following steps describe the necessary steps to becoming a veterinary assistant in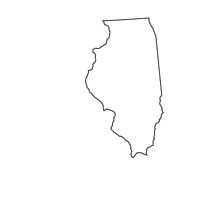 Illinois.
Sponsored Listings
SPONSORED LISTINGS
Featured Programs: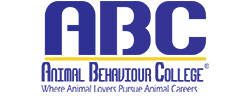 Earn your Online Bachelor of Science in Applied Biological Sciences – Preveterinary Medicine.
Selected Campus Locations:

With Penn Foster's Veterinary Technician Program, you'll learn the skills that will help you take the first step towards a career as a Veterinary Technician. (NAVTA) Approval
Selected Campus Locations: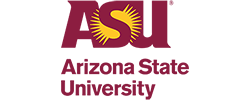 Earn your Online Bachelor of Science in Applied Biological Sciences – Preveterinary Medicine.
Selected Campus Locations:
Selected Programs:

Veterinary Assistant Careers in Illinois
The average salary for an Illinois veterinary assistant is $27,280 per year, per the U.S. Bureau of Labor Statistics. There is also the opportunity to earn more than that average as Illinois vet assistants working in the Chicago area earn an average salary of $31,153 annually. Vet assistants working in Evanston, Oak Park, Skokie, Oak Lawn and Des Plains also report annual salaries that average more than $31,000. There are currently upwards of 2,200 veterinary assistants working in the state of Illinois and those numbers are steadily rising. There expects to be a 13% increase in the number of Illinois vet assistants by 2024. The increasing amount of money spent on pet care every year is also a positive sign for vet assistants as the demand continues to surge and that is particularly true in Illinois.
What job duties the position of a veterinary assistant may include:
Veterinarians and entire veterinary practices rely heavily on the services of its veterinary assistants. The job requires a myriad of duties as vet assistants enjoy a challenging career that never features the same daily routine.
A brief look into the variety of veterinary assistant responsibilities:
Interacting with clients
Scheduling future appointments
Making requests for records from other pet facilities
Inventory count and control
Sanitization of exam rooms and equipment
Prepping OR and exam rooms
Providing assistance in filling scripts
Maintaining medical records
Ensuring pets' special dietary needs are met
Exercising animals and cleaning cages
 Those are only a portion of the job duties that make Illinois veterinary assistants an extremely important component of an animal healthcare team.

1. Illinois Education Requirements
Illinois has not established any formal educational requirements for its veterinary assistants. However, the majority of vet hospitals, practices and facilities are more likely to hire veterinary assistants that hold a high school diploma or GED equivalency. Some veterinary assistants get a head start as the state is home to various high schools that offer an introductory course on being a vet assistant. Those who are out of high school can look to one of Illinois' post-secondary school vet assistant training programs. Illinois does not currently require veterinary assistants attain the distinction of AVA (Approved Veterinary Assistant). However, vet assistants with that AVA title improve their job prospects throughout the state.

2. Find a Veterinary Assistant Training Program
Pinpointing a veterinary assistant training program is essentially a way of creating a map for your future. This kind of program provides the necessary training that vet assistants need to thrive as a member of an animal healthcare team. Programs are curriculum based and combine formal instruction with a practical approach as well. Various lessons, techniques, and methods are taught within these programs. Students who join a vet assistant training program in Illinois can expect to learn a great deal about breed identification, medical terminology, restraining techniques, how to administer medications and handle chemicals, in addition to much more.
 A few veterinary assistant campus and online programs in Illinois:
 College of Lake County
19351 W. Washington St.
Grayslake, IL 60030
(847) 543-2000
McHenry County College
 8900 US Hwy 14
Crystal Lake, Illinois 60012-2761
(815) 455-3700
Moraine Valley Community College
9000 College Pkwy
Palos Hills, IL 60465
Contact: Kathy Stearns at (708) 974-5216
Finding a NAVTA approved program:
Veterinary assistants have always played a major role in the veterinary field, although it was not until 2010 that the NAVTA (National Association of Veterinary Technicians of America) introduced a veterinary assistant approval program. The purpose of this program was to detail the role of what is considered to be a fully qualified veterinary assistant. For individuals who are interested in enrolling in an NAVTA Approved Veterinary Assistant Program, a list of programs is provided here. There are currently 35 approved programs located in the U.S. and Canada, and 3 approved online programs. There are 2 NAVTA accredited campus programs located in the state of Illinois. More information on the online accredited programs can be found here.

3.How to Become an Approved Veterinary Assistant in Illinois
There is no state board that has regulated a veterinary assistant program in Illinois. However, there is a lot of value that comes with being recognized as an approved veterinary assistant. The VetMed Team has introduced different options for veterinary assistants looking to become approved. There are options for novice vert assistants as well as ones with years of experience. The following section takes a look at the numerous ways that Illinois residents can become an approved veterinary assistant.
What is an Illinois approved veterinary assistant (AVA)?
The Approved Veterinary Assistant (AVA) distinction is a national certificate awarded to veterinary assistants.
What are the approved available options by the NAVTA in Illinois?
Externship Option: This option can be undertaken by those who are not presently employed in a veterinary practice, but are looking to land a job in that field. This program offers hands-on training and instruction, which is being required by most veterinary practices.
Experiential Learner: This option caters to working veterinary assistants in Illinois. Employment is required, although only 20 hours per week in a full-service veterinary practice is needed.
Veterinary Assistant Program: This option is for currently employed Illinois veterinary assistants. The criteria extends to working in a full-service veterinary practice for a minimum of 20 hours per week.
Once you complete an approved option.
Meeting each requirement of an approved option allows vet assistants to take the AVA exam that relates to the specific program that has been completed. A code is issued and individuals can then set up terms to take the exam.
After passing the approved veterinary assistant examination in Illinois.
Once you have registered a passing score, processing will start and you will be issued a certificate. Congratulations! You have officially become an approved Illinois veterinary assistant.
Staying current as an Illinois AVA.
Your Illinois AVA will require a two-year renewal. You are also responsible for 10 continuing education credits over the course of the next 2 years.
4.What's After Schooling or Becoming an AVA?
When all of the requirements that come with being an approved veterinary assistant in Illinois have been sufficed, job opportunities should immediately increase. Approved vet assistants are in higher demand and become more appealing to potential employers. This is a way of enhancing your credentials and helping your own professional situation. Here is a look at just some of the possible employers located within the state of Illinois.
Potential Veterinary Assistant Employers in Illinois:
 VCA (Veterinary Centers of America)
The VCA has an esteemed reputation in the veterinary field and continues to raise the standard of care within its hospitals. The VCA also makes valuable contributions to the field of veterinary medicine. The VCA accomplishes these goals through a number of flagship Advanced Veterinary Care Centers as clients can expect quality primary care in any of the 750 VCA hospitals throughout the country. Here are a few of the Illinois VCA locations.
3631 N. Elston Avenue
Chicago, IL, 60618
773-267-1111
1709 W. Merchant Street
Kankakee, IL, 60901
815-614-3902
203 US 45
Vernon Hills, IL, 60061
847-362-0780
9846 W. Grand Avenue
Franklin Park, IL, 60131
847-455-4922
Banfield Pet Hospital
Veterinarian Warren J. Wegert helped to revolutionize the veterinary field by introducing his vision for veterinary medicine. He helped erect the first Banfield Pet Hospital back in 1955. Since then, Banfield Pet Hospital has developed more than 900 locations across the United States and in Puerto Rico. The hospital was built upon the belief that the best relationships are formed when people work together.
Below are some of the Banfield Pet Hospitals located in Illinois.
Champaign
2017 N Prospect Ave
Champaign, IL, 61821
(217) 351-2857
Springfield
3183 S Veterans Pkwy
Springfield, IL, 62704
(217) 698-4197
Oswego
350 5th St
Oswego, IL, 60543
(630) 554-3665
Vetco Wellness Centers and Vaccination Clinics inside PETCO
VETCO consists of a contingent of animal healthcare professionals who provide preventative health care for pets. VETCO has developed a reputation for being an affordable option while continuing to offer quality health care to pets. VETCO also does its part in helping to advance the careers of veterinary professionals through its numerous relationships with teaching institutions and veterinary practices.
Located in Chicago Petco
4840 North Pulaski Road
Chicago, IL 60630
773-283-1248
Located in New Lenox Petco
495 East Lincoln Highway
New Lenox, IL 60451
815-462-0639
Located in Springfield Petco
2721 South Veterans Pkwy
Springfield, IL 62704
217-793-7387
Located in Pekin Petco
3434 Court Street
Pekin, IL 61554
309-346-0285
If you lack experience working with animals, then you may be well served by obtaining an internship or doing some volunteer work while on the lookout for employment.

5. Continuing Education and Advancement Opportunities for Illinois Veterinary Assistants
If you are now employed as a veterinary assistant but are not an approved veterinary assistant (AVA), then this is your chance to start moving forward in the veterinary profession. Earning the approved veterinary assistant distinction upgrades your credentials and also contributes to the heightening standards within the Illinois veterinary profession.
This also means that you can start to seek out advancement and better job opportunities. There is always the potential to become a veterinary technician and perhaps even embark on a future as a veterinarian. Becoming an approved veterinary assistant could be the first step along that journey.
Resources in Illinois
Illinois State Veterinary Medical Association
American Veterinary Medical Association (AVMA)
Chicago Veterinary Medical Association
SPONSORED LISTINGS
Featured Programs: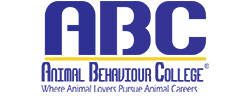 Earn your Online Bachelor of Science in Applied Biological Sciences – Preveterinary Medicine.
Selected Campus Locations:

With Penn Foster's Veterinary Technician Program, you'll learn the skills that will help you take the first step towards a career as a Veterinary Technician. (NAVTA) Approval
Selected Campus Locations: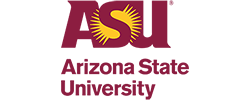 Earn your Online Bachelor of Science in Applied Biological Sciences – Preveterinary Medicine.
Selected Campus Locations:
Selected Programs: