The profession of a dog groomer is one that is filled with unique experiences while also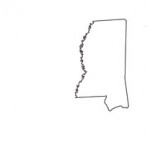 providing a valuable service to the community. Dog groomers in Illinois have the choice of working for pet grooming shops, upscale resorts, kennels or shelters where they can look forward to a comfortable yearly salary. There is professional training required to become a dog groomer, although it is a job that is always in demand. Becoming a dog groomer in Illinois can pave the way for a rewarding future.
SPONSORED LISTINGS
Featured Programs: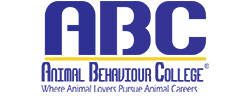 Earn your Online Bachelor of Science in Applied Biological Sciences – Preveterinary Medicine.
Selected Campus Locations:

With Penn Foster's Veterinary Technician Program, you'll learn the skills that will help you take the first step towards a career as a Veterinary Technician. (NAVTA) Approval
Selected Campus Locations: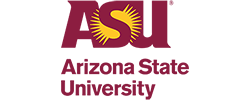 Earn your Online Bachelor of Science in Applied Biological Sciences – Preveterinary Medicine.
Selected Campus Locations:
Selected Programs:

Responsibilities of Your Position
An Illinois dog groomer's responsibilities stretch far and wide. Formal training will equip a dog groomer with everything needed to produce high-quality work. A dog groomer's training includes learning various techniques that are used in cutting, clipping, bathing, styling and drying. Those techniques are used every day by professional dog groomers in Illinois. Dog groomers are also skilled in knowing when to utilize specific techniques.
Illinois Dog grooming not only involves the cutting and styling of a dog's coat, but it also involves hygienic care. That kind of hygienic care is achieved through bathing and clipping which both cut down on skin irritation and other potential health issues. Bathing and drying are carefully done and taught with a high level of precision.
<!- mfunc search_btn -> <!- /mfunc search_btn ->
Professional dog groomers are taught how to use an array of cutting techniques, one of which is hand-scissoring. This differs from just using a traditional clipper blade and provides depth and layers to a dog's coat. Another aim of an Illinois dog groomer is to make the dog look as presentable as possible. This is done with more traditional methods as well as creative options which are often requested by dog owners.
More complex techniques are also taught, which includes hand-stripping. This technique is a painless and healthy way to provide dogs with a fresh, new look to their coats.
Nail clipping is another added touch that dog groomers provide as part of the grooming service. There are certain ways to complete this procedure while also helpful ways of controlling a dog's temperament. Illinois Dog Grooming students learn various ways to deal with dogs and keep them calm throughout the grooming process.
Expected Pay Ranges
Dog groomers in the state of Illinois can expect to earn an average salary that falls between $23,873 and $42,261 per year. There is also the potential to make more with the addition of incentives and benefits. Illinois Dog groomers working in a major city, like Chicago, can expect to earn the maximum while dog groomers who work in rural areas of Illinois are generally on the lower end of that pay scale.
Dog Grooming School Requirements
Future dog groomers do not need a high school diploma or GED equivalency, although either one is preferred. Students will need to meet the standards that are expected with the written assignments that are part of the overall curriculum. Students are also expected to uphold a code of conduct that exhibits the professionalism expected from dog groomers.
Some Helpful Resources
American Kennel Club (AKC)
The AKC moniker is one that is widely recognized as responsible for registering all breeds of dogs all over the country. Additionally, the AKC provides a host of useful information for all kinds of dog owners.
Illinois Dog Grooming Directory
Illinois dog grooming services are combined in this one specific website where an abundance of industry information is provided.
Check out which Illinois dog grooming services are hiring as a long line of establishments continually list their latest openings.
National Dog Groomers Association of America
Professional dog groomers throughout the United States have joined this association which offers a vast amount of information, seminars and workshops so that Illinois dog groomers can stay up to date on the latest trends in the industry.