The career of a veterinary technician has a promising future in employment prospects,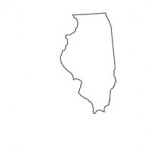 opportunity for growth, and good pay for a challenging and rewarding job. The best path to becoming a veterinary technician in Illinois is to attend a school that has been accredited by the by the American Veterinary Medical Association's Committee on Veterinary Technician Education and Activities. For a list of accredited school in Illinois, click here.
SPONSORED LISTINGS
Featured Programs: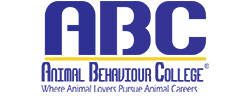 Earn your Online Bachelor of Science in Applied Biological Sciences – Preveterinary Medicine.
Selected Campus Locations:

With Penn Foster's online and accredited veterinary programs, you can learn the skills to help you take the first step toward a career working with animals.
Selected Campus Locations: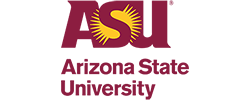 Earn your Online Bachelor of Science in Applied Biological Sciences – Preveterinary Medicine.
Selected Campus Locations:
Selected Programs:

What Does a Veterinary Technician Do?
A veterinary technician assists the veterinarian in all aspects of animal care, from animal intake to discharge. The daily duties vary, which contributes to the interesting nature of the job. Your education will prepare you to assist in surgery, emergency care and animal restraint, perform dentistry, administer anesthesia and medications, take x-rays, and work in a laboratory setting doing blood counts and urinalysis. Other duties include record keeping, inventory, and patient contact and education.
The curricula of the programs in Illinois are very similar. Prerequisite general education courses must be taken before admission or application, most often English, communication, computer skills, math, biology, speech, psychology, or humanities.
The core curriculum is science-based. Typical courses include anatomy and physiology, terminology, clinical skills, laboratory skills, radiology, pharmacology, parasitology, and clinical skills. Animal behavior and nutrition are sometimes stressed. Depending on the program, more or less emphasis may be placed on large or small animals, or laboratory, exotic or zoo animals. An internship the final semester or quarter brings together your classroom experience and hands-on lab experience in a clinical setting during which you will hone your skills and learn new ones observing veterinarians and technicians.
<!- mfunc search_btn -> <!- /mfunc search_btn ->
Application, Tuition and Financial Aid
Every school has its own admission procedures. All require a high school diploma, GED or the equivalent. Some programs require experience working, volunteering or observing at a veterinary clinic. Various placement or evaluation tests such as COMPASS, ACT or SAT are used to evaluate your aptitude for the job and the program. One requires a Health Occupation Aptitude Examination; another requires immunizations, including TB and rabies, to be current. Spots are limited, and some schools use a formula to weigh grades and scores on the aforementioned tests to determine who they will accept.
Illinois uses a "district" system to set tuition. Tuition per credit hour for in-district students may range from $100 to $115, for out-of-district students $269 to $312, and out of state slightly higher. Associate's Degrees in Veterinary Technology take between two and three years. Approximate tuition and costs for the entire program range from $13,000 to $34,000.
Schools have excellent website pages on application, tuition and financial aid. The more helpful the website it is, the more information it contains. Time spent carefully evaluating all this information will be time well-invested in these three important areas of your education. Many websites have net price calculators and other tools to help you estimate your costs. Some Illinois websites even have pages that tell you the average debt students have after completing their education.
All the traditional financial aid packages and assistance offered by colleges across the country are available to Illinois schools. Almost all financial aid applications begin with the Free Application for Federal Student Aid (FAFSA). The FAFSA website is where you can learn what types are aid are available and for which you might qualify. Veterans benefits and all the variations (for example, spouses and dependents) are available to veterinary technician students.
Illinois has a legislative act called the Workforce Investment Act, which combines federal job programs with a "workforce development" system to educate and prepare students for a new career. This website might enable you to find more ways to finance your education.
Compared to other states, Illinois has more scholarships available to veterinary technician students. Though not much (often under $1,000), they can help defray the costs of your education. Each school's website has scholarship information.
Job Prospects and Potential Pay for a Vet-Tech
According to the 2013 Bureau of Labor Statistics (BLS), employment of veterinary technologists and technicians is expected to grow 30% per year through 2022. The average pay for veterinary technologists and technicians in Illinois is $30,820 (BLS).
Regional average pay (click the radio button for One occupation for multiple geographical areas, then find Veterinary Technologists and Technicians, 292056):
| | |
| --- | --- |
| Bloomington-Normal, IL |      $29,980 |
| Champaign-Urbana, IL |      $38,940 |
| Chicago-Joliet-Naperville, IL Metro |      $30,080 |
| Chicago-Joliet-Naperville, IL-IN-WI |      $31,130 |
| Davenport-Moline-Rock Island, IA-IL |      $28,370 |
| Lake County-Kenosha County, IL-WI Metro |      $36,790 |
| Peoria, IL |      $32,670 |
| Rockford, IL |      $29,900 |
| St. Louis, MO-IL |      $29,430 |
| Springfield, IL |      $29,610 |
| Northwest Illinois nonmetropolitan area |      $29,420 |
| West Central Illinois nonmetropolitan area |      $30,580 |
| South Illinois nonmetropolitan area |      $23,810 |
AFTER YOU GRADUATE
You will be graduated with an Associate's in Science degree in Veterinary Technology (the titles vary between schools), and be eligible to take the VTNE (Veterinary Technician National Examination) required to become an Illinois veterinary technician. The exam is three hours long, has 150 questions, and costs $300. Once you graduate and pass the VTNE, you are qualified to begin work. Licensure is done through the Illinois Department of Financial and Professional Regulation. Fifteen hours of continuing education every two years are required to keep your license current.
Your job search begins the day you decide to become a veterinary technician. All the contacts you have made in the field, beginning with your volunteer work or first job at a clinic, will assist in searching for a job. Contacts made in internships are valuable starting points in searching for a job. Some schools are very active in helping you find a job.
Resources For Potential Illinois Veterinary Technicians
Other resources are available after you graduate. The websites listed below are excellent to keep your current, and have career centers or job postings.
Illinois State Veterinary Medical Association
National Association of Veterinary Technicians in America
Vet Tech Life, an online journal for veterinary technicians