The way to become a veterinary assistant in Hawaii can be completed by following these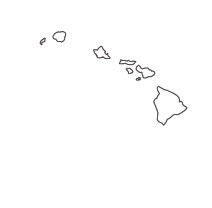 five steps.
Sponsored Listings
SPONSORED LISTINGS
Featured Program:

If you love working with animals, take the first step toward a new career as Veterinary Assistant with the NAVTA-approved Veterinary Assistant program at Penn Foster. Take affordable classes online - at your own pace - and apply what you've learned through a hands-on externship training at a veterinary practice of your choosing.
Selected Campus Locations: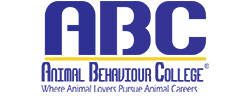 Earn your Online Bachelor of Science in Applied Biological Sciences – Preveterinary Medicine.
Selected Campus Locations:
Veterinary Assistant Careers in Hawaii
The average salary for a Hawaii veterinary assistant, according to the Bureau of Labor Statistics, currently stands at $27,360 per year. That is higher than the national average and veterinary assistants in various parts of Hawaii have reported annual salaries over $30,000 annually. Veterinary assistants in Honolulu, Pearl City, Ewa Beach and Kaneohe all fall into that category. Currently, the state of Hawaii is home to 260 veterinary assistants with more than half of them working in Honolulu. That number is expected to increase with an expected 6% growth in new veterinary assistant jobs over the next seven years. That figures to provide a greater demand for veterinary assistants and could also expand the earning potential. At the moment, veterinary assistants are finding the most work in Honolulu, although job prospects are steadily branching outward from the capital city. Hawaiian cities like Keaau and Waipahu are featuring more of a need for veterinary assistants.
What job duties position as a veterinary assistant may include:
To function at its most optimal level, animal healthcare teams depend on the services of veterinary assistants. Over the course of an average workday, a veterinary assistant performs a wide array of job duties. That makes for a fast-paced, exciting day that can equal a very rewarding career.
A brief look into the variety of veterinary assistant responsibilities:
Appointment scheduling
Requesting records from other facilities
Inventory control
Cleaning and sanitizing equipment
Prepping surgery room for use
Animal restraining and feeding
Assisting in filling prescriptions
Keeping updated medical records
Animal walking and pet grooming
Applying knowledge of special dietary needs
Sanitizing and cleaning cages
Those are just a few of the job assignments that are asked of a Hawaii veterinary assistant and evidence as to why they are such key members of an animal healthcare team. 

1. Hawaii Education Requirements
Hawaii does not have a set of educational requirements veterinary assistants must complete before working in this profession. However, the majority of employers expect their veterinary assistants to earn either a high school diploma or GED equivalency. There are select high schools that feature veterinary assistant classes as part of their curriculum so that students can get an early start on a future career. There are also distance learning programs available online for those interested in becoming a veterinary assistant. Campus programs also exist at post-secondary schools where students learn all of the details that come with being a veterinary assistant. Within Hawaii, it is not mandatory for a veterinary assistant to have earned an AVA (Approved Veterinary Assistant). However, Hawaii residents who do hold that AVA distinction frequently finds more job opportunities opening up.

2. Find a Veterinary Assistant Training Program
Preparing to become a veterinary assistant typically starts with training in a veterinary assistant program. Within this kind of program, experienced instructors teach all that is involved with being a veterinary assistant. That allows students to become familiar with everything they will need to know and use over the course of a workday. Some of the lessons within these programs focus on medical terminology, how to identify different breeds, proper restraining techniques, how to administer medication, how to handle chemicals and much more.
A few veterinary assistant campus and online programs in Hawaii:
Windward Community College
45-720 Kea'ahala Rd
Kāne'ohe HI 96744
(808) 235-7400
University of Hawaiʻi Maui College
310 W. Ka'ahumanu Ave
Kahului, HI 96732-1617
(808) 984-3500 
1175 Manono Street
Hilo, HI 96720
Phone: 808-934-2700
Fax: 808-934-2701 
Finding a NAVTA approved program:
The NAVTA (National Association of Veterinary Technicians of America) identified a need for a veterinary assistant approval program and introduced the first of its kind in 2010. The program established what should be included and expected of a top-quality veterinary assistant program. For those who are interested in becoming part of an NAVTA Approved Veterinary Assistant Program, a list of approved programs can be found here. There are currently 35 approved programs located in the U.S. and Canada, as well as 3 approved online programs. Hawaii does not have a NAVTA accredited campus program at this time. More information about on the online accredited programs can be found here.

3. How to Become an Approved Veterinary Assistant in Hawaii
Hawaii has not made it mandatory to complete any specific kind of veterinary assistant program to work in any one of the state's veterinary facilities. However, most veterinary practices and pet hospitals are looking for veterinary assistants who can substantiate their level of readiness. The VetMed Team provides options for veterinary assistants who are looking for a formal credential. Those options are available for both experienced and novice veterinary assistants. The next section looks at the various ways to become an approved veterinary assistant in Hawaii.
What is a Hawaii approved veterinary assistant (AVA)?
The Approved Veterinary Assistant (AVA) distinction is a national certificate awarded to veterinary assistants.
What are the approved available options by the NAVTA in Hawaii?
Externship Option: This is available to those who are not currently employed in a veterinary practice, but are looking to find work as a veterinary assistant. This particular option features hands-on learning in an animal healthcare setting, which is being required more often by veterinary practices.
Experiential Learner: This is for veterinary assistants currently employed in Hawaii. To qualify for this option, there is a 20-hour weekly work requirement in a full-service veterinary practice.
Veterinary Assistant Program: This is for individuals already employed as a Hawaii veterinary assistant. This requirement states that individuals have to be currently working at minimum 20 hours a week in a full-service veterinary practice.
Once you complete an approved option.
When the requirements of an approved option are all completed, then it's on to taking the AVA examination. A code will be issued which allows for the terms and conditions for an exam date to be set.
After passing the approved veterinary assistant examination in Hawaii.
One a passing grade on the exam is achieved, processing will start and you will be given a certificate. Congratulations, you have now become an approved Hawaii veterinary assistant.
Staying current as a Hawaii AVA.
Your Hawaii AVA is required to be renewed every two years. There is also a need to fulfill 10 continuing education credits over the next 2 years. 
4. What's After Schooling or Becoming an AVA?
After you have become an approved veterinary assistant, the results of that distinction should show up right away. Hawaii veterinary assistants can use their AVA to find work or improve their current status. Potential employers are always on the lookout for veterinary assistants who are capable of handling themselves in any situation. Animal healthcare teams who have the services of qualified veterinary assistants function more efficiently and see an upgrade in the overall quality of care. Here is a look at some potential employers located in Hawaii. 
Potential Veterinary Assistant Employers in Hawaii:
VCA (Veterinary Centers of America)
VCA is a well-known name in the veterinary field as it provides a high standard of care in its veterinary facilities on a national level. There are now more than 750 VCA hospitals that are located throughout the country. Here are a few of the Hawaii VCA locations.
2728 Woodlawn Drive
Honolulu, HI
808-988-2111
45-608 Kamehameha Hwy
Kaneohe, HI
808-236-2414
91-579 Farrington Highway #105
Kapolei, HI
808-674-9643
94-810 Moloalo Street
Suite 115
Waipahu, HI
808-671-1751
98-1254 Kaahumanu Street.
Suite 151
Pearl City, HI, 96782
808-488-4224 
Animal Clinic of Honolulu
This is a full-care veterinary facility which provides emergency and critical care for pets. With a fully-stocked pharmacy and wide variety of animal care, this is one of Honolulu's mainstays in veterinary medicine.
1048 Koko Head Ave
Honolulu, HI 96816
(808) 734-0255
 Ali'i Veterinary Hospital
This facility offers a unique set of principles within its practice as its commitment to pets and the community has been in place since the business was first introduced. The staff also provides detailed instruction on how to care for pets as it specializes in caring for the constant health of pets.
75-349 Hualalai Rd.
Kailua-Kona, HI 96740
(808) 329-8999
If you do not have experience working in the animal healthcare field, then there is always the option of volunteering or applying for an internship while you are looking for employment.

5. Advancement Opportunities and Continuing Education for Hawaii Veterinary Assistants
If you are currently employed as a veterinary assistant, but are not an approved veterinary assistant (AVA), then now is the time to move your career forward. The approved veterinary assistant designation will improve your credentialing and overall standing in the veterinary field. It will also improve your chances of landing a quality position on a Hawaii animal healthcare team.
This could even lead to further advancement as a veterinary technician or pave the way toward an eventual goal of becoming a practicing veterinarian.
Resources in Hawaii
American Veterinary Medical Association (AVMA)
Hawaii Veterinary Medical Association
Hawaii Veterinary Technician Association
SPONSORED LISTINGS
Featured Programs:

With Penn Foster's Veterinary Technician Program, you'll learn the skills that will help you take the first step towards a career as a Veterinary Technician. (NAVTA) Approval
Selected Campus Locations: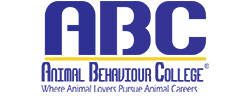 Earn your Online Bachelor of Science in Applied Biological Sciences – Preveterinary Medicine.
Selected Campus Locations: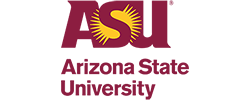 Earn your Online Bachelor of Science in Applied Biological Sciences – Preveterinary Medicine.
Selected Campus Locations:
Selected Programs: