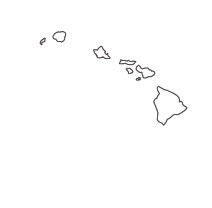 Employment of veterinary technologists and technicians is expected to grow significantly in the next decade, faster than most other occupations. The best path to becoming a veterinary technician in Hawaii is to attend a school with a program accredited by the American Veterinary Medical Association's Committee on Veterinary Technician Education and Activities (CVTEA). To find a school with an accredited program, click here.
SPONSORED LISTINGS
Featured Programs: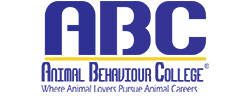 Earn your Online Bachelor of Science in Applied Biological Sciences – Preveterinary Medicine.
Selected Campus Locations:

With Penn Foster's online and accredited veterinary programs, you can learn the skills to help you take the first step toward a career working with animals.
Selected Campus Locations: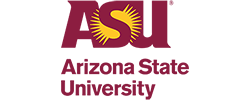 Earn your Online Bachelor of Science in Applied Biological Sciences – Preveterinary Medicine.
Selected Campus Locations:
Selected Programs:

Duties of a Veterinary Technician in Hawaii
A veterinary technician fills the human equivalent role of nurse in a veterinary clinic. A technician's duties are varied, challenging and rewarding. You will assist in all areas of animal care, from intake and record keeping to discharge and cleanup. Your education will prepare you to assist in surgery, wound care, emergency cases, radiology (x-rays), anesthesia, dental procedures, administering medications, and performing laboratory duties such as blood counts and urinalysis.
Most veterinary technicians work in private practice, but after graduation you will be qualified for jobs in other fields: private and public research institutions, zoos and exotic animal facilities, military service, humane societies and rescue organizations, environmental and public health organizations, diagnostic laboratories, veterinary supply and pharmaceutical sales, and livestock and equine production.
Veterinary technologists and technicians can also specialize in these disciplines:
Dental Technician
Anesthetist
Internal Medicine
Emergency and Critical Care
Behavior Technician
Zoological Medicine
Equine
Surgery
Clinical Practice
Nutrition
Clinical Pathology
Click here for more information on these academic specialties.
<!- mfunc search_btn -> <!- /mfunc search_btn ->
Application Process and Program Curriculum
The minimum requirement for admission to the veterinary technician program is to have completed at least ten credits of core courses required for the Certificate of Achievement in Veterinary Assisting, with a grade of C or better, and three credits of general education courses such as basic math, composition, speech, or psychology. This usually takes two semesters. The core courses include anatomy and physiology, computer skills, laboratory skills, and animal nursing. Two letters of recommendation are required, as is documentation of previous veterinary-related work experience. You will also be interviewed to determine your aptitude for the program.
After acceptance to the program, you will need a tuberculosis clearance within the past twelve months, a tetanus vaccination with the past ten years, health insurance, and a criminal clearance check. During the summer after acceptance, you will be required to take at least one course from veterinary technology core courses.
The course work for the veterinary technician program takes a minimum of two more semesters. You will study dentistry, pharmacology, anesthesiology, exotic and lab animal procedures, clinical procedures, and surgical nursing. Hands-on experience in labs complements your classwork. An internship with local clinical partners takes place in the final semester where your skills will be evaluated by industry professionals.
Some of the classes can be taken online, but others are only available as on-campus classes.  If you live on a neighboring island and cannot commute to campus, there are accredited AVMA accredited Distance Learning Veterinary Technology Programs to complete your education.
If you successfully complete the program, you will have earned an Associate in Science in Veterinary Technology and be qualified to take the VTNE (Veterinary Technician National Examination). The exam is three hours long, has 150 questions, and costs $300, and is the best indicator of your education and preparation to become a veterinary technician
Hawaii does not require veterinary technicians to be licensed, but attending an accredited school and passing the VTNE will greatly improve your chances of getting a top job and propel you on a more successful career as a veterinary technician. Having attended an accredited school will also serve you well if you decide to move to another state that does require credentialing, which can only be obtained by having attended an accredited school.
Hawaii Vet Tech Tuition and Financial Aid
Tuition for the four semesters required to earn an Associate in Science in Veterinary Technology in Hawaii is approximately $8,000, and twice that for non-residents. Miscellaneous fees and living expenses are extra.
Most traditional financial aid for college students, including veterans benefits, is available to veterinary technician students in Hawaii. Visit the financial aid pages of the website of the school you plan to attend for more information.
Applying for financial aid begins with the Free Application for Federal Student Aid (FAFSA) website, where you can learn what types are aid are available and for which you qualify. The net price calculator tool available at most websites will help you estimate your annual tuition, fees, costs and living expenses, with expected financial aid included in the calculation.
Hawaii has several state programs to assist residents: University of Hawaii Opportunity Grant, Native Hawaiian Tuition Waiver, Hawaii Second Century Scholars, and the State Higher Education Loan.
Click here for a list of many of these programs, loans, grants, and scholarships.
Job Prospects and Hawaii Vet Tech Salaries
According to the U.S. Bureau of Labor Statistics (BLS), employment of veterinary technologists and technicians is expected to grow 30% through the year 2022. Per 2013 BLS data, the average pay in Hawaii for veterinary technologists and technicians is $31,450.
Regional average pay (click the radio button for One occupation for multiple geographical areas, then find Veterinary Technologists and Technicians, 292056):
| | |
| --- | --- |
| Honolulu |                  $31,190 |
| Hawaii/Maui/Kauai nonmetropolitan area |                  $32,400 |
Your job search begins the day you start school. Many students eventually get jobs or job leads from the contacts made in labs and the internship. Over thirty-five participating and partner clinics (mostly on Oahu, where more than half of Hawaii's clinics are) are another good place to start looking for a job, ranging from an aquarium, a zoo, a ranch, a dairy, and clinics specializing in feline medicine, or just dogs and cats.
Websites of state and national organizations have job postings:
Many states require licensure and documented annual continuing education credits. Hawaii does not, but you should still keep current in your education. Several of the organizations listed above will help keep you current.